Registration 2020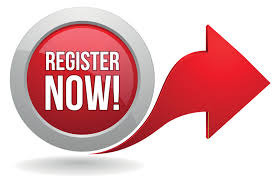 All registrations for Brunswick Zebras are undertaken through Football Federation Australia's new system - Play Football.
Please note this is a NEW System introduced for Season 2019, all families can now be registered through one email address. Please have a look at the document attached below. You will be asked to create a Football Account.
***** To retain existing FFA numbers when creating a family account, please make sure you use the PREVIOUS/EXISTING EMAIL ADDRESS. Thx

When registering for Saturday Skillz, please choose "Social" and then "Social" again.

Don't forget to upload a passport style head shot photo (for all Junior and Mini Roos players) and pay by credit card in the Play Football system.
If credit card payment is not possible please contact the Club Administrator (email: brunswickzebrasfc@gmail.com).
Players must be in the system and paid up or they cannot play - the club is not permitted by Football Victoria or Football Australia to field an unregistered player.
Players born overseas or who have recently played overseas must also obtain an International Transfer Clearance - speak to your team manager about this if necessary. Please note this takes a few weeks so it should be done asap (when registering, Play Football will ask you if you need to apply).
PLEASE NOTE: THE EMAIL ADDRESS YOU USE WHEN REGISTERING WILL BE THE EMAIL ADDRESS WE COMMUNICATE WITH YOU (this is especially important to note if your child's email address is the one in the system). YOU WILL NEED TO CHANGE YOUR EMAIL ADDRESS WITHIN THE REGISTRATION SYSTEM IF IT NEEDS TO BE CHANGED THROUGHOUT THE YEAR. WE CAN ONLY USE ONE EMAIL ADDRESS TO DISTRIBUTE INFORMATION. Thanks
If you have any queries on how to register, please refer to the documents below.

If you are still having problems after that, please email the Club Administrator at brunswickzebrasfc@gmail.com.

2020 Registration Dates
Brunswick Zebras 2020 registration will open for everyone (including coaches and volunteers) as per dates below:

Dates for registration are:
27 January - Registrations Open
28 February - Final Team Selection
9 March - all registrations must be completed to continue pre-season training

Please also note that all Team Managers and Coaches will be asked to provide their Working With Children Check details (you won't be able to register without a WWC which you MUST have to volunteer at any sports club).
2020 Fees
Brunswick Zebras aims to keep football as affordable as possible and encourage participation while still providing a high quality experience.
Fees for 2020 have remained unchanged from 2019 for Juniors and Mini Roos, but have changed for Seniors and Saturday Skillz to take into account the increased FV fees, they are as follows:
Senior Men and Women $675 (comprising $475 direct payment and fundraising contribution)
Juniors (u12 to U17) $650
Sunday Mini Roos (u8 to u11) $550 (please note U12 are Juniors)

Saturday Morning SkillZ (4-8) $200 for your first term, $130 for each subsequent term.

These fees cover nearly all costs, including registration, team registration and insurance through FV and FFA, uniform, referees fees, training equipment and balls, ground and lighting costs, coaching costs and the annual presentation day. Players must supply their own boots and shin guards.
Payment can be made on line when registering, directly into the bank account or directly at Sumner Park during Saturday SkillZ via EFT.

The bank details are:
Brunswick Zebras
BSB 083 202
Account 13123 1271

Please use the player's name as a reference.

There are discounts for families with three or more children at the club.
If you have a significant problem in paying the fees please contact the Club Administrator (email: brunswickzebrasfc@gmail.com) to discuss your circumstances and make special arrangements if necessary.
How to Register
We have a useful guide - click below to read before starting the registration process.
One thing to make sure of - when you use the drop down menu to select the club you must choose Brunswick Zebras Football Club (NOT Junior).
To register go directly HERE and select the next step (look for Register Here).
There are a couple of guides at the bottom of this page to help you through the process, please open both. Thank you.