Home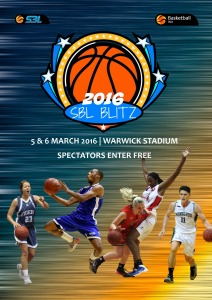 Welcome to the SBL Pre-Season Blitz, the Official SBL Pre-Season tournament. The tournament runs from Saturday March 5 through till Sunday March 6 at Warwick Stadium.
The SBL Pre-Season Blitz will feature all twelve Women's & fourteen Men's teams with four Under 18 WA State Teams. This will be the only chance in 2016 to see all 26 SBL teams in the same place at the same time!
Entry to the Pre-Season Blitz this year being absolutely FREE for spectators, we look forward to seeing you down at the newly renovated Warwick Stadium!
The Pre-Season Blitz fixtures available via the PDF below.