BBBA 5 year strategic plan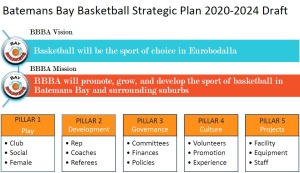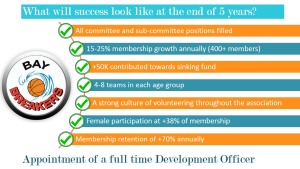 BBBA are excited to share our draft 5 year strategic plan.

The plan was developed in consultation with key stakeholders across the Association and was further informed by a member survey conducted in March of this year.

The stategy outlines the key goals and objectives of the Association over the next five years, as well as highlighting the specific strategies that will help us get there.

Underpinned by 5 strategic pillars, 'PLAY', 'DEVELOPMENT', 'GOVERNANCE', 'CULTURE', and 'PROJECTS', the plan provides a clear roadmap for how we will make Basketball the sport of choice in Eurobodalla by 2024.

We encourage you to take a look at the plan and have a think about how you can help us bring it to life. Every one of our members has a unique set of skills. Whatever your skill, we want to hear from you.

Hit us up via email batemansbaybreakers@gmail.com, via facebook messenger, or by speaking with our coordinators on game nights.