Blue Mountains Basketball Association - Where the MAGIC happens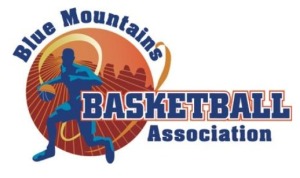 Welcome to the Blue Mountains Magic Basketball Association Website.
We are a non-profit community basketball club administered by volunteers.
Our goal is to provide a positive basketball experience for all.
Competitions
Summer Competition Finals Dates: Check the App or here to see if your team has made the finals rounds.
Primary School Division: Sat mornings:
Finals: 25th March and 1st April
High School Division: Friday Evenings:
Finals: 24th March and 31st March
Adult Division: Tuesday evenings:
Finals: 21st March and 28th March
Winter Season Registration is now OPEN
With our summer season winding up, it's time to get ready for our 2023 Winter Season. REGISTRATION for our Winter competition (Terms 2 & 3) is now OPEN. See below for more information.
Looking for a team or a player?
Do you have a child looking for a team or a team looking for players? Come along on to your relevant Muster Day to find and sign up for a team in your age group. Don't worry if you're new to the sport, you can learn on the court and while training with your new team!
For the upcoming Winter Season, the next Muster Day for the:
Primary School Comp is Saturday 1st April, 11am-12pm
High School Comp is Friday 31st March, 6-7pm
Please ensure you arrive promptly to the Katoomba Aquatic and Leisure Centre Courts at your designated time.
Development Programs
Magic Academy
The Magic Academy is a learn to play class for anyone who is primary school age.
These sessions run during Terms 2 and 3 on Fridays from 4:00pm-4:45pm. Choose the 'Individual and Program Registration' tab then choose The Magic Academy link to Register.
FREE! - Primary School Girls Skills Sessions - FREE!
These 100% FREE skills classes will run on Friday afternoons alongside our Magic Academy classes from 4-4:45pm. Choose the 'Individual and Program Registration TAB to register your interest.
FREE! - Female School Holiday Basketball Camps - FREE!
If you're interested in our Free Female School Holiday Programs run by BMBA please register your interest by clicking this link.
FREE! - I am A Girl, I can do Anything! - FREE!
This program is a program run for girls by women and is offered in partnership with Basketball New South Wales. If you would like to attend this programlease ALSO fill out the Link below:I am a Girl, I can do Anything Basketball. This free girls-only session is aimed at new or returning basketballers that want to learn some new skills, be active and have fun making new friends.
Come and give it a go with Basketball NSW and Blue Mountains Basketball Association.
General Information:
- All Games are played at the Katoomba Sports and Aquatic Centre
- We run three separate competitions all year round (during school terms only).
- Primary School – Sat mornings
- High School (up to U18s) - Friday evenings
- 17 years + (open) – Tuesday evenings
The competition is split into two seasons – Summer (Term 4 & 1) and Winter (Term 2 & 3)
HOW IT WORKS:
We rely on members of the community to form and manage teams within the competition but we also run Muster Days at the end of each season to connect kids and teens with others looking for teams. Adults please complete this FORM to see if we can place you into a team, though we rarely get openings in the adult division, so we recommend getting a group of friends together to create your own team.
Teams must provide their own Uniforms (Jersey) as promptly as possible. Team jerseys are required to be of the same colour with a uniqie number on the back and front of the jersey. Training bibs are sufficient if you are looking for the most economical option.
Primary School aged Children however, can join The Magic Academy anytime, where we'll help them learn skills in preparation for joining a team.
Referees: If you are a Referee or would like to be, please get in touch!
For more information visit: https://www.facebook.com/BlueMountainsBasketballAssociation
Or get in touch via email: bluemountainsbasketball@gmail.com
HOW TO REGISTER:
Teams: Choose the 'Nominate Your Team' tab (you only need to Register a team once) then follow the steps to invite your Team mates to Register individually as part of the team. Players need to wait for the invite from their Team Manager before Registering, then follow the prompts to pay for your Individual Annual BNSW fees, plus your BMBA Court Fees (paid at the start of each season). Magic Academy: If you are Registering a child for The Magic Academy, you'll need to Register them using the link in the 'Individual and Program' tab and choose the Magic Academy link.
Please note - If you are expecting to play in any of the Competitions, you need to have already confirmed you are part of a team and follow Team Registration Steps as above (except for the K/1/2 Mini Ball Comp - this will be run as a skills and informal game session going forward). See previous information for alternatives. Come along to our Muster Days if you are needing to join or form a team (for Primary and Highschool). Adults, please complete this FORM to see if we can connect you.