Blue Mountains Basketball Association - Where the MAGIC happens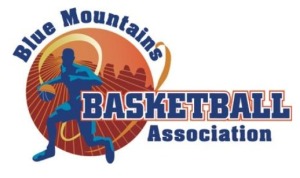 We're gearing up for our new Summer 2022/23 Season.
REGISTRATION is now open (until the 26th September)
Muster Day Primary School Comp: 10th September 9-11am
Muster Day High School Comp: 16th September 5-7pm
Muster Days are for kids looking for teams. Come along on to your relevant Muster Day to find and sign up for a team in your division. Don't worry if you're new to the sport, you can learn on the court and while training with your new team!
Magic Academy: Not ready to join a team yet? If you're in Primary School, and new to Basketball, you can sign up to our skills session. This will be run after school in Term 4 and Term 1. Friday 4-4:45pm. You'll be able to Register from the 10th of September.
Summer Competition Dates:
Season runs from Term 4: 2022 - Term 1: 2023.
Please note: Choose your child's division by the year your child is in at the Start of the Sesaon ie, the year they are in in Term 4, 2022 unless you know your child is older than their year group. If this is the case please choose the appropriate division.
Primary School Division: Sat mornings: Time slots from 9am-12.
Dates Term 4, 2022: 15th Oct - 10th Dec, then Summer Break
Resume Term 1 (2023): 4th Feb - Last reg Round 18th March
Finals: 25th March and 1st April
Divisions are:
School years K/1/2, 3/4, 5/6
High School Division: Friday Evenings: Time slots from 5pm-8:30pm.
Dates Term 4, 2022: 14th Oct - 9th Dec, then Summer Break
Resume Term 1 (2023): 3rd Feb - Last reg Round 17th March
Finals: 24th March and 31st March
Divisions are:
School years: 7/8, 9/10, 11/12
Adult Division: Tuesday evenings: Time slots from 6pm-10pm.
Dates Term 4, 2022: 11th Oct - 6th Dec, then Summer Break
Resume Term 1 (2023): 31st Jan - Last reg Round 14th March
Finals: 21st March and 28th March
Divisions are: 19 years or older
Current Winter 2022 Season is finished now apart from the Open Divison finals.
Final: 13th Sept September
General Information:
-All Games are played at the Katoomba Sports and Aquatic Centre
-We run three separate competitions all year round (during school terms only).
- Primary School – Sat mornings
- High School (up to U19s) - Friday evenings
- 19 years + (open) – Tuesday evening
The competition is split into two seasons – Summer and Winter
HOW IT WORKS:
We rely on members of the community to form and manage teams within the competition. We have Muster days at the end of season for Kids and Teens to place individuals into teams for the next season. Adults can email us directly to see if we can place them into a team, though we rarely get openings in the adult division, so we recommend getting a group of friends together to create your own team. Primary School aged Children however, can join The Magic Academy anytime, where will help them learn skills in preparation for joinging a team.
Referees: If you are a Referee or would like to be, please get in touch!
For more information visit: https://www.facebook.com/BlueMountainsBasketballAssociation
Or get in touch via email: bluemountainsbasketball@gmail.com
HOW TO REGISTER:
Teams: Choose the 'Nominate Your Team' tab (you only need to Register a team once) then follow the steps to invite your Teammates to Register individually as part of the team. Players should wait for the invite from their Team Manager before Registering, then follow the promts to pay for your Individual Annual BNSW fees, plus your BMBA Court Fees (paid at the start of each season).Magic Academy: If you are Registering a child for The Magic Academy, you'll need to Register them through using the link in the 'Individual and Program' tab above and pay your Individual (Annual) BNSW fees plus your BMBA Court Fees (paid at the start of each season).* Please note - If you are expecting to play in any of the Competitions, you need to have already confirmed you are part of a team and follow Team Registration Steps as above. See previous information for alternatives. Come along to our Muster Days if you are needing a team (for Primary and Highschool). Adults email us to see if we can connect you.