Welcome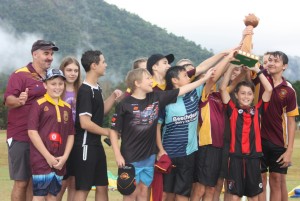 Welcome to Redlynch Cyclones Football Club. Our club is based on the foundations of fun, fitness, fairness and family.
Redlynch Cyclones Football Club (RCFC) was founded in 1993 and in 2018 celebrated it's 25th year Anniversary. We are first and foremost a Community based Club providing both social and competitive sporting opportunities for girls and boys aged from 3 years to 18 years of age. RCFC is an inclusive football club that provides opportunities for footballers of all ages and ability to play the sport they love, in a safe and enjoyable environment. The Club is governed by a committee of volunteer parents, who have a commitment to providing a sporting club with values and principles that will ensure a sustainable future for all members.
Sponsorship Opportunities
If you would like to sponsor our Club,
please contact info@redlynchsoccer.org.au.