Girls football is back in 2016!
Girls' football is back in 2016 and we are inviting girls aged 7 to 15 years (inclusive) to be part of it.
Waverley Park Hawks has had girls' teams for several seasons and we are excited about expanding our all-girls football programme in 2016.
Last season we had great success with our Under 12 and Under 15 girls' teams and in addition to these teams we are pleased to announce that we will field an Under 9 girls' team in 2016. This new team will compete in the South Metro Junior Football League's new all-girls Under 9 competition, which aims to assist girls make the transition from Auskick to junior football.
Games are played on Sundays with special rules that are appropriate to age and development, so it's a great, safe and enjoyable way for girls to play football. Participation is key, safety is the number one priority and having fun is what it's all about! Irrespective of whether you have played footy before or this will be your first year, you are more than welcome at the Hawks.
If you are ready to register and join in the fun of girls' football, simply click here.
Or if you have any queries about Waverley Park Hawks girls' football contact our Girls' Coordinator, Scott Adams via girlsfootball@wphawks.org.au or 0417 316 894.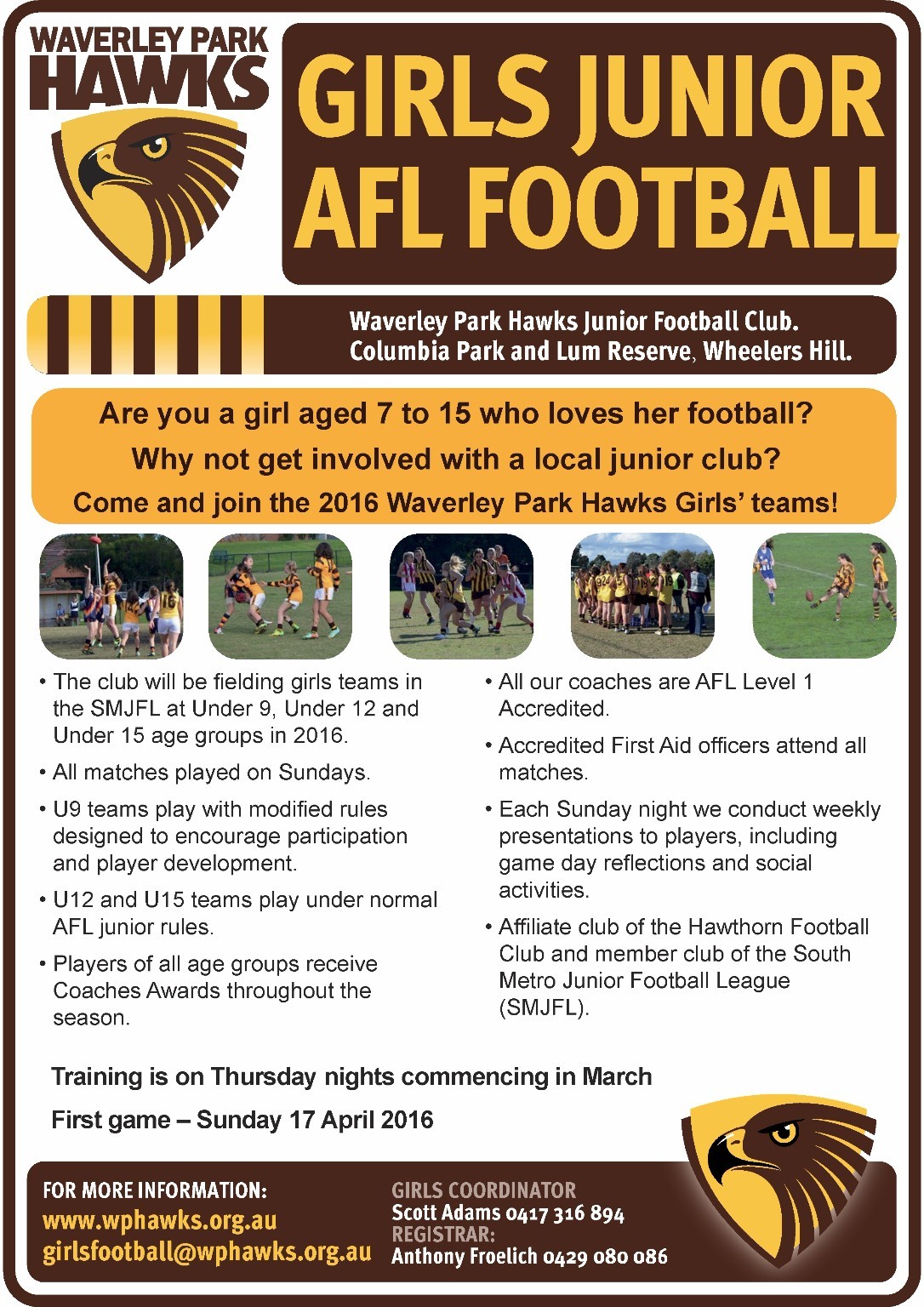 Last Modified on 17/02/2016 17:09