Home Page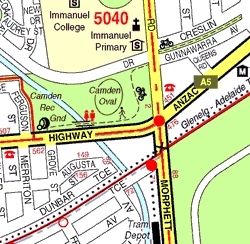 Welcome to the homepage of the Phantoms Football Club AFL Masters SA Website
The Phantoms Football Club offers players over the age of 35 the ability to remain healthy and active while participating in Australian Rules.
Playing every second Sunday, the Phantoms home games are played at Plympton High School Old Scholars Camden (PHOS Camden) home ground, located at Camden Oval, Cnr Anzac Highway and Morphett Road, Novar Gardens (see map opposite).
Training is on Tuesday and Thursday nights from 6.00pm at the same location and goes for approximately an hour.
Interested players or personnel looking to assist with the Phantoms can refer to the "Contacts Page" on this website.