Welcome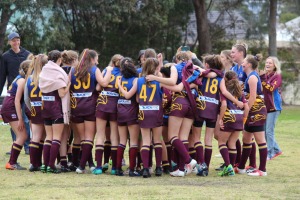 Registration
Read about registration, or go straight to....
Auskick Rigistrations https://www.playhq.com/afl/register/50b0e3 (born 2013–2016)
or
Juniors Registrations:https://membership.sportstg.com/regoform.cgi?aID=5587&formID=36056&cID=14929&nfEntityID=14929&nfEntityTypeID=3 (born 2004–2012).
Quick links
About Us
Our competition has AusKick and then odd-numbered age groups: U9s, U11s, U13s, and U17s.
We will also be fielding teams in the Youth Girls completion this year. Age groups are U11s & U17s
We believe a strong, family friendly culture makes for a great experience for our kids, parents and everyone involved in the club.
Note that TEAM APP is the only way to get RELIABLE, REAL-TIME UPDATES, and all of our NEWS is sent out either via Team App or in emailed newsletters.
Contact details
Location:
North Dalton Park Regional Sports Centre
Pioneer Road
Fairy Meadow NSW 2519
Postal address:
PO Box 4195
Towradgi NSW 2518
Email addresses:
Also see our COMMITTEE MEMBER page if you are after a specific person in our club.
Important dates
Juniors:
Tues 9rd & Thurs 11th March official Training starts at Thomas Dalton Park from 430pm.
Sunday 18th April Development & Competition starts.
Coaches will be in touch or please check Team App for your Teams Training times
Auskick:
. Sunday 21st March Auskick Club Gala Day & bring a friend.
. Training Starts Thurs March 25th from 5pm