Last call for Registrations for Season 2018
This is our last call for ALL players wanting to play at Chelsea FC this year. If you do not register this week, you will NOT be able to train and there is a very good chance you will miss out for Season 2018.
Please, please, please.. Register now at the link below.
https://goo.gl/nxYfJn
Last Modified on 13/03/2018 11:50
Registrations 2018
Welcome to Chelsea FC 2018.
Registration 2018 is now open! You have all been patiently waiting for it... thank you... We have implemented a new registration and overall club management system which will make everyone's registration experience so easy! Here is the link below, show that your blood runs BLUE and sign on with "The club to be with" for 2018!
2017 members will have received an email with instructions on completing registration.
New members please follow the link:
Last Modified on 07/02/2018 12:15
Development Program 2018 - Term 1- registrations now open
Development Program 2018 - Term 1 - now taking registrations.
After our very successful Spring program last year, you will want to be quick to register for this one.

It is designed for all players from U7 to U12, is Skill Acquisition based and has all of our best development coaches involved.

The first term is 7 weeks long, beginning next Tuesday 6th February, and Thursday 8th February.

Each session will be split into two groups U7-U9 starts at 4.30pm, and the U10-U12 starts at 5.30pm.

Players can sign up for one session a week at $99 or can sign up for both programs for $198 (both Tuesdays and Thursdays).

Get in quick to avoid disappointment as each session has a limit of 20 players.

See this link to register: https://goo.gl/efBStN

Last Modified on 30/01/2018 17:39
Registrations 2017
Please note that currently (as at 25 April 2017) most of our teams are full or near capacity. If you are a returning player still looking to register with the club, or you are looking new player looking to join, please contact the club via email to receive further information on how to proceed.

We currently are still taking registrations for our Goal Kick program (for 5-7 yo's). This program beings on the Saturday 6th May. Again, please contact the club via email for details on how to register and pay online.
If you have any queries, please contact the club via email on chelseafootballclubaustralia@gmail.com
Last Modified on 26/04/2017 10:51
Round 1 2017 begins
Welcome to the 2017 season!

On behalf of the Chelsea FC committee we would like to welcome you to our club for 2017. We hope that this year will be an enjoyable one for you and your child and that you all enjoy this great game we call football.

This year looks to be another jam packed year full of on and off the field activities. And things started last year when we held a successful Summer 7s competition in which over 30 teams participated. On 1st April we ran our 2nd Easter Cup with 46 teams from across metro Melbourne participating and well over 1500 people attending. A great day was held by all and the feedback was very positive.

This year we plan to hold a number of social activities as well as information nights about health. So please keep your eye out on this one.

One of the most important aspects of running a successful club is communication. As you can appreciate, trying to communicate to over 450 members can be hard as everybody has their preferred method be it Facebook, text, email, web page…etc. Which is why we try to communicate via all these methods. Last year we ran a survey and the three most preferred methods was a push service via a phone app, texting and email. This year we have replaced Tiqbiz with Team App as it is a far more popular app. We urge you all to install it on your phone and select Chelsea Soccer Club as your club. We are currently showing our team managers how to communicate with you via this app.

As with any club, we only have a handful of volunteers who help run the day to day operations of Chelsea FC and where we always try to do things right, unfortunately from time to time things don't go as planned. This year, we did have some issues with the sub junior teams and we greatly appreciate your patience while we have been trying to sort this out. We are already working on how to fix this problem so that we don't have a repeat of it next year.

On a final note, due to circumstances beyond our control, there will be a delay in delivering this year's uniforms to you. We have contacted all teams and have put a plan in place with temporary measures for the first round of the season. So again I ask for your patience as we will be informing your coach and/or manager when the 2017 uniform will be available to your team.

All the best for the season ahead!

John Zeccola
President – Chelsea Football Club
Last Modified on 26/04/2017 10:53
Welcome to 2017
On Behalf of the committee of Chelsea FC, I would like to welcome you to 2017.
Over the summer break, we have been working hard to ensure a lot of the great work and initiatives we did last year, continues in 2017. We want to continue to be "the club to be with", so we are planning another great year both on and off the field.
Over the break we have been working closely with Council to ensure that our playing fields at Edithvale Recreational Reserve and Edithvale Common are in tip top condition, so our players can train and play on good playing surfaces.
We have many exciting events program coming up this year and we urge you all to support the club. Keep your eye out through our social media and posters around the club for updates.
We will be holding a couple of open sessions where you can come to the clubroom if your require assistance or have any questions. Those times are on Sunday 19th February 10am to 2pm and Monday 20th February 7pm to 9pm.
Please note that just because you played last year in a team or have participated in assessments or have been training with your team this year – IT DOES NOT GUARANTEE A SPOT THIS YEAR – registering online and paying your fees does.
If you have any queries, please do not hesitate to contact the club via email on chelseafootballclubaustralia@gmail.com and we will get back to you ASAP.
John Zeccola
President - Chelsea Football Club
Last Modified on 26/04/2017 10:49
Presentation Day
Subjunior and junior presentations. VIPs Archie and Mindy from Melbourne Victory. The 2016 Car Raffle draw. Thank you to everyone for attending, helping out and getting involved. Congratulations to all the players on another successful season.
Click here for all the photos from the day




2016 CHELSEA FC RAFFLE INFORMATION
Congratulations to the winners of our Chelsea FC 2016 Raffle listed below;

1. 2016 Mazda 2 - Nicola Heywood
2. Melbourne Victory commemorative signed top - Peter Bond
3. 65 inch television - Caroline Eccles
4. $500 Westfield Vouch - Stuart Adkin
5. 2017 Chelsea FC Membership - Helen Wyatt
6. $100 Flightcentre Mordialloc Voucher - Stacey Hatfield
And to the winner of our bookseller draw; $500 Westfield Voucher - Ryan Cox
Thank you to everyone who purchased and sold tickets and helped support the club. This raffle has raised in excess of $15,000 towards the infrastructure fund for lights to the main pitch, an important step in constant improvements to the clubgrounds and facilities.
Thank you to our sponsors and supporters for the excellent prizes, Seamus Walsh Design, Sound Insurance, Brighton Mazda, JMR Partners and Flightcentre Mordialloc.


Well done to the major prize winners of the car raffle - a local Chelsea FC family who have one son playing in the under 7s and another budding superstar who joined in the have a go program. They are all smiles pictures here with President John, Vice President Chris and especially a BIG THANK YOU to club treasurer and major sponsor who made this raffle happen in Seamus Walsh.
Last Modified on 28/09/2016 15:26
Under 18 Girls you are awesome
Congratulations to the Under 18 girls team who finished a very close second in their division and also head into the finals.
This is the awesome team that won their division last year in the Under 16 Girls and this year are playing up a year so to come so close to finishing on top of their group is a huge effort.
We wish them and their super mascot Coco all the best during the finals.


Last Modified on 29/08/2016 08:55
Under 13's are league champions!
Congratulations to super coach Carl and super manager Jenny and all of the Under 13C team who - after today's win - have finished as league champions of their division.
It was a great effort by all the boys and Laura who had a great season - the only loss of their year coming in the very first game and they have managed to remain undefeated since then.
Bring on finals!


Last Modified on 29/08/2016 08:10
Men's Reserves are league champions!
Ladies and gentlemen let us introduce you to the Men's Reserves Team who today (with a match still to go in the year) secured the Division 5 league title after a 9-1 win against Casey Panthers. Well done to the entire team!
It was a great day all round. I maybe showing some bias here but in 2005 Aiden started at Chelsea FC in Goalkick - today he played in this great team. After 11 years of loyalty to the same club, it is a great example of how any sub junior and junior players at Chelsea FC can make a success of it and be part of the future at this great club.
- John Zeccola, President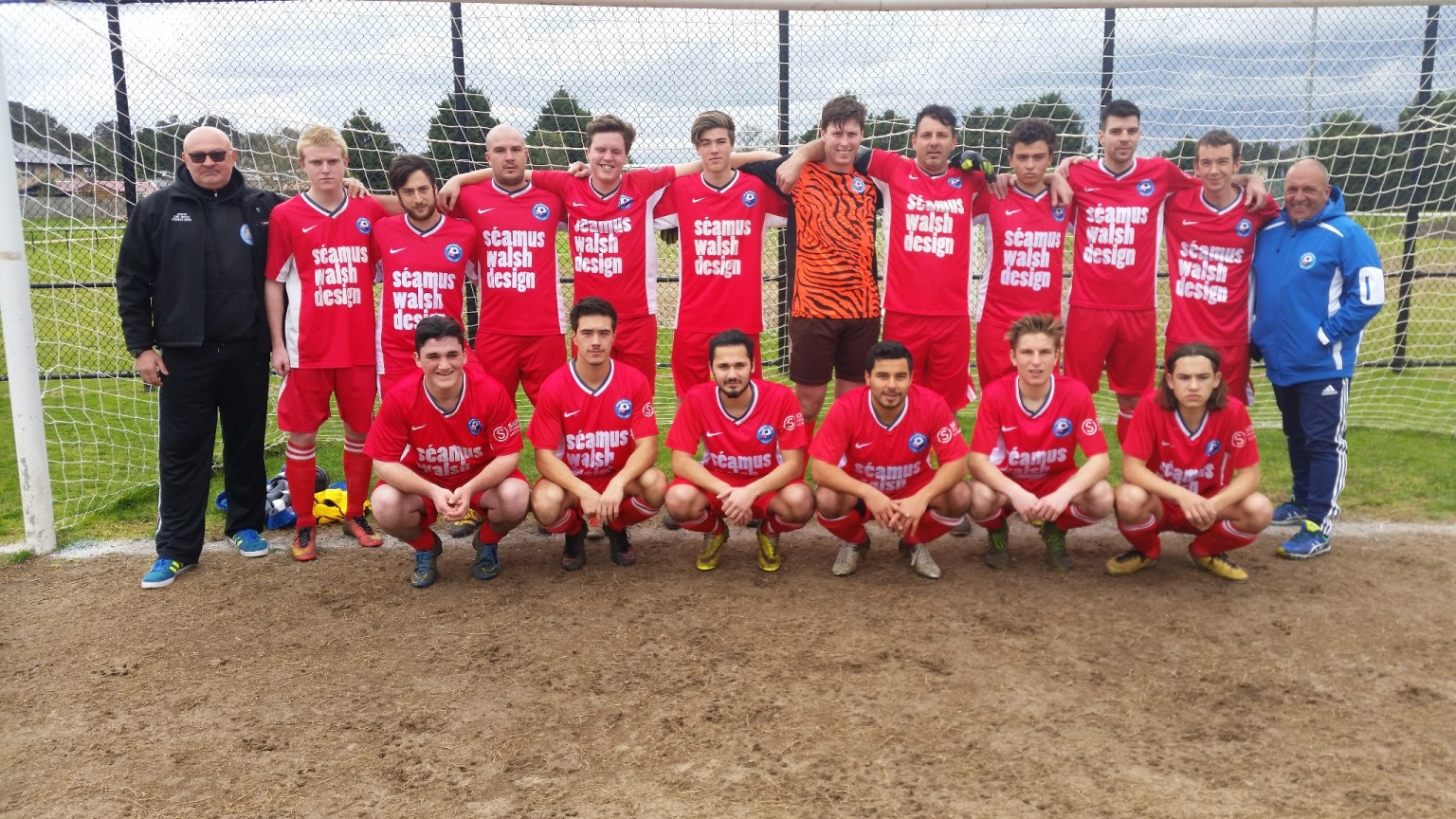 Last Modified on 22/08/2016 09:44
Chelsea FC Ground Locations
As of the 1st August Chelsea FC has two new home grounds across the road at Edithvale Common - if you are a visiting team please make note of the below ground map. Currently there is minimal parking on site at Edithvale Common so we encourage all players to park on Edithvale Road at our current home grounds and walk across the roaad to Edithvale Common.
All Saturday matches will be played at Edithvale Common while Sunday games will continue to be played at Edithvale Reserve with all post season training programs to be run from Pitch 4 and 5 at the Common.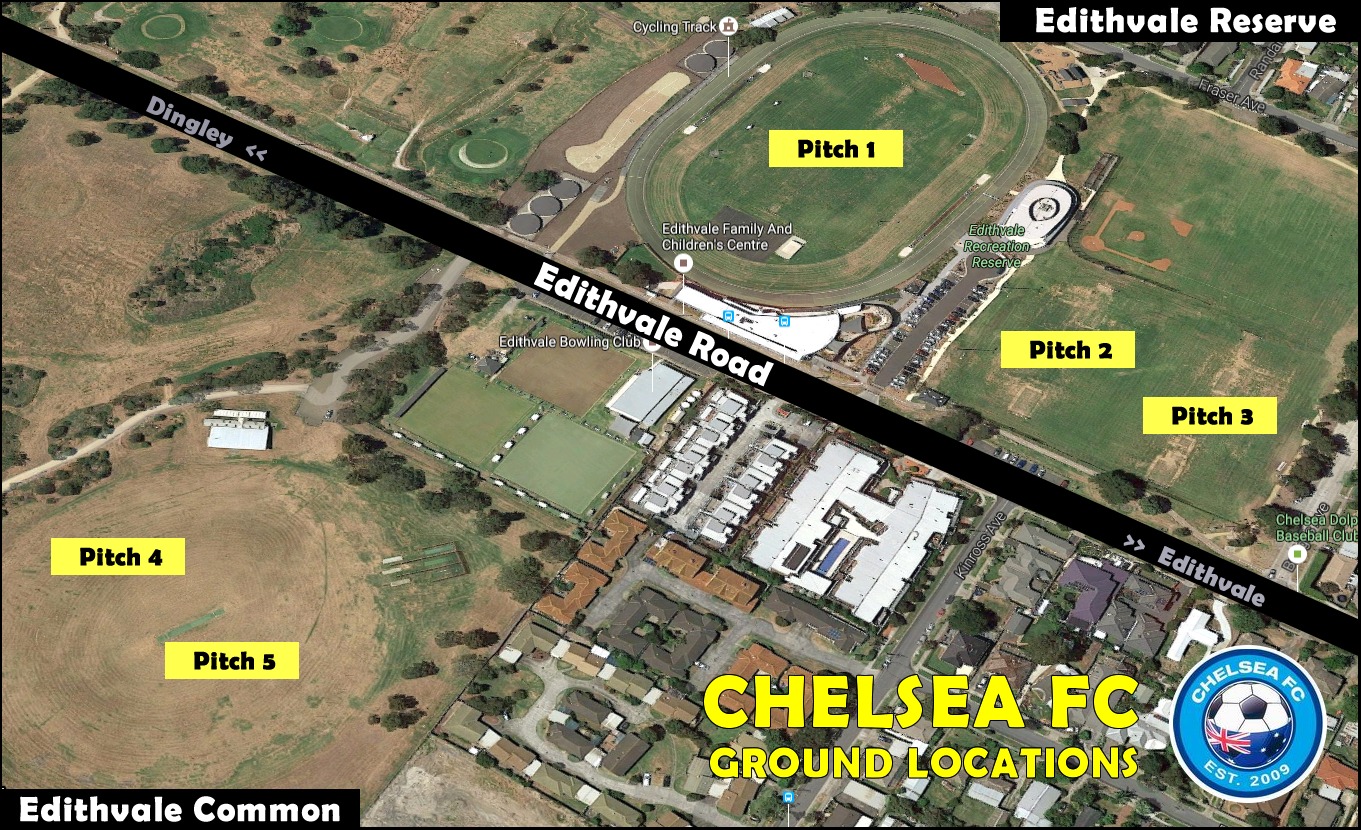 Last Modified on 09/08/2016 17:15
Need to contact us?
Do you have any questions about team assessments, 2016 player registrations or the Chelsea FC Easter Cup?
Click on any of the links above & read all the FAQs - if you still need help then please send us an email at this address - we will get back to you ASAP. We promise!

PLUS make sure you like our Facebook page where we post all the latest news!
Last Modified on 05/02/2016 16:20
President's Update
Easter Cup on TOMORROW
On behalf of the main committee we would like to wish all our teams participating in this Saturday's inaugural Easter Cup all the best and hope that all players and parents enjoy the experience. We are confident that it will be a success and it becomes a regular event in future years. Thank you also to all those parents who have volunteered to help out on the day – it certainly isn't too late to still put your hand up to help, so please let us know via chelseafootballclubaustralia@gmail.com.
This year, this event is only open to U9s, u10s and u11s Kangaroo teams only (with the exception of a few Wallabies team in those age groups). So good luck to those teams!
A number of parents have asked us why only those age groups and Kangaroos teams only can participate. Firstly, invited teams from other clubs from u8s right through to u12s, but we didn't receive enough support from the u8s and u12s age groups, so we had to drop those two age groups from the competition this year. Whereas the u9s to u11s age groups were very well supported.
The reason why Kangaroo teams only were invited is that generally at these tournaments, participating clubs bring along their best teams because they are very competitive and want to win. So it would be unfair to say, invite some of our Joeys team to play as they would be playing against other clubs Kangaroos teams and could potentially get heavily defeated in every game. This would not provide our Joeys/Wallabies teams with a pleasant experience, especially at the beginning of the season and could affect their confidence. We want to ensure that our kids are playing against other clubs/teams with an appropriate skill level.
We understand that all our kids are eager to play, so around this time next year, we will look at organising a special intra-club tournament where ALL of our Joeys & Wallabies teams will be invited to participate and play.
So if you have some spare time tomorrow come on down to our grounds and check out the organised chaos in action when we host teams from a dozen or so local clubs between 9-5. Finals are expected to kick off around 4pm. It will be one action packed day!
Training...
...continues throughout the holidays for most teams and we have the Easter Holiday program that Rob G is running for those of you keen for some additional advanced training.
See previous messages about that if you need a reminder.
Please note that all players can start wearing boots to training from this coming Monday.
Don't forget advanced Goalkeeper training starts Monday week so make sure you book in for that if you have a budding goalkeeper in your family.
Football is finally here...
While tomorrow is the Easter Cup and the Senior and Reserves teams play their first match, the season gets under way for all junior and sub junior teams from NEXT weekend (9th / 10th April). As with every year the FFV leaves the confirmation of fixtures to the very last minute as clubs continue to withdraw and change around teams. Your coaches should have a draft fixture and in the next day or so we should have confirmation of the official fixture for the first few rounds so keep an eye out for further information.
All teams should have uniforms organised and if this is not the case you need to chase up your team manager or coach asap.
Please remember that for Under 12s up if you have not registered with the FFV you CANNOT play until this is done so this MUST be organised asap. Many teams have 4 or 5 players ineligible to play currently so please do not leave this until the last minute as it just may be too late.
Also, next week is our first seniors/reserves game at home and we are inviting the entire club to come down and cheer them on (Reserves kick of at 1pm and Seniors at 3pm). Remember that this year a number of these players are also coaching your kids, so they would love to see them at the game cheering them on. This will also be a special day, as a number of original Chelsea FC players from the 1960s will be in attendance and there will be a special meet and greet after the seniors game at 5pm in the clubrooms. There will be a short informal presentation with a Q&A session and the Old Boys will be there to present to the club some old memorabilia and share stories of the "good old days". So, we urge you come along and support our current and old players.
We will have communication out to all the goal kick kids very soon and their 'season' will be kicking off in the next few weeks.
John Zeccola
President - Chelsea Football Club
Last Modified on 01/04/2016 09:22
Women's Masters Team - first ever match!
To celebrate Female Football Week (Mar 4-10) the Women's Soccer Masters Team - Chelsea FC has their debut match next Sunday in the Chelsea Blue - if you are in the area make sure you drop in and cheer them on. We can't wait to see a stack of photos from the day and have a great game!
Sunday, March 6th, 4pm-5pm
DISC (Darebin International Sports Centre)
Address: John Cain Memorial Park, 281 Darebin Road, Thornbury Victoria 3071
Last Modified on 24/02/2016 14:01
2016 President's Note
Dear Chelsea FC members
It is with great pleasure that I can announce the new committee structure for the next 12 months that will be working hard to ensure that Chelsea FC is "the club to be with".
At the recent AGM, the following people were nominated to the following positions:
Executive Committee:
President: John Zeccola
Vice President – Chris Lonergan
Treasurer – Seamus Walsh


Main Committee:
Tim O'Neill, Chris Dorigo, Shell Tims, Paola Decarli, and Julie Terlato
Football Committee:
Rob Giabardo, Juan Noguera, Steve Kucinic, George Perpina
---
The Executive Committee firmly believes our priorities for Chelsea FC are as follows:
Grass – make sure our kids play on good grounds with great facilities,
Players – develop their skills at any level and make sure that they are having fun,
Coaches – provide great coaches and supporting them with ongoing training,
Culture – create a good sports, fun and safe culture
The Executive Committee will also place greater emphasis this year on off field activities by arranging a number of community based events that will hopefully engage our members with our club. We want to get our members getting greater access and using our clubroom facilities for private as well as team functions. In the past, the club's engagement may have been only when it involved asking for money. Whereas fundraising is an important part of our Club, this year we want to introduce some activities whereby you can be involved at little or no cost.

On behalf of the committee, we are also proud this year to support the Reagan Milstein Foundation. This charity organisation assists with a number of football programs to help less fortunate children in Australia, the South Pacific and Asia. Their mission is to inspire little stars through football. We can help them by donating new and pre-loved clothing and football gear like boots, uniforms, shin guards…etc. Look out for the bins around the club in the new year and make sure you keep any old stuff when doing your next spring cleanout.

click here to read full message from the President which includes current plans for the 2016 season

Cheers
John Zeccola
President – Chelsea FC
Last Modified on 09/08/2016 17:17
Chelsea FC and Melbourne Victory
On Sunday 17th May, 10 Lucky boys from the Under 9's attended the sell out A league Grand Final between the victorious Melbourne Victory and Sydney FC. Prior to the game the boys were taken under the grandstands, changed into their kits and had professional photos taken with the A-League Trophy. While the A-league teams warmed up the crowd the 10 boys sat nervously in the grand stand waiting for the call up. After seeing the 1st goals the boys were collected by Victory volunteers and taken below the grandstands to run out on the pitch at half time.
Once the A-League teams were off the pitch the boys came out to entertain the 29,854 strong crowd. The boys were split into 2 groups of 5 and played against Essendon Royales and Eltham. They came back to their seats during the second half. And saw all the goals and cheered along the Victory. The boys wore their Chelsea kit while they sat in the crowd. They had a fantastic day and their behaviour was impeccable. They were a credit to themselves, their parents and the club. This will be a day they will never forget and hopefully will be able to recall with each other as they continue to enjoy their football with Chelsea in the future
A big thank you to John Bowles, who is the Victory Liaison Officer at the club for giving the boys a once in a lifetime opportunity.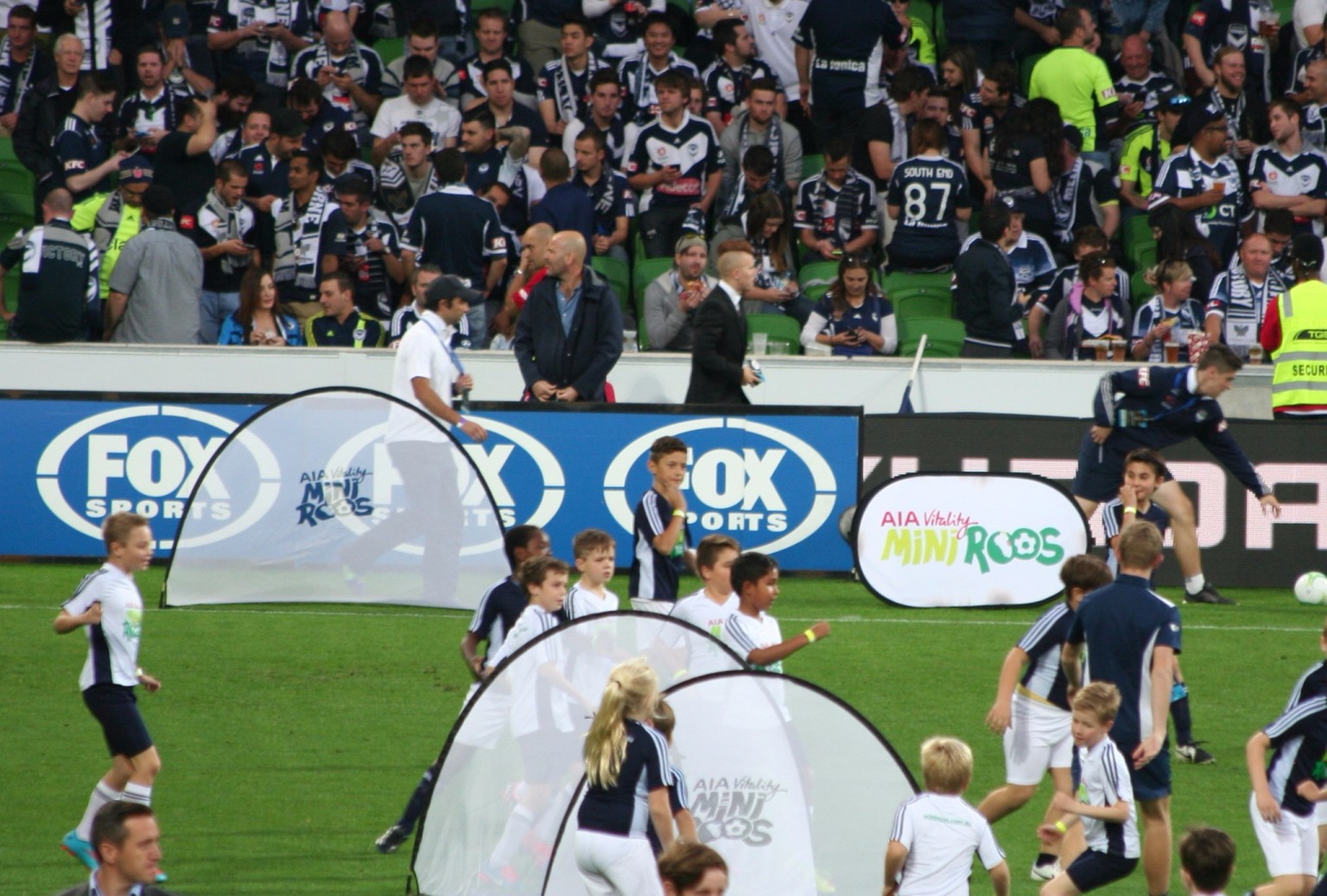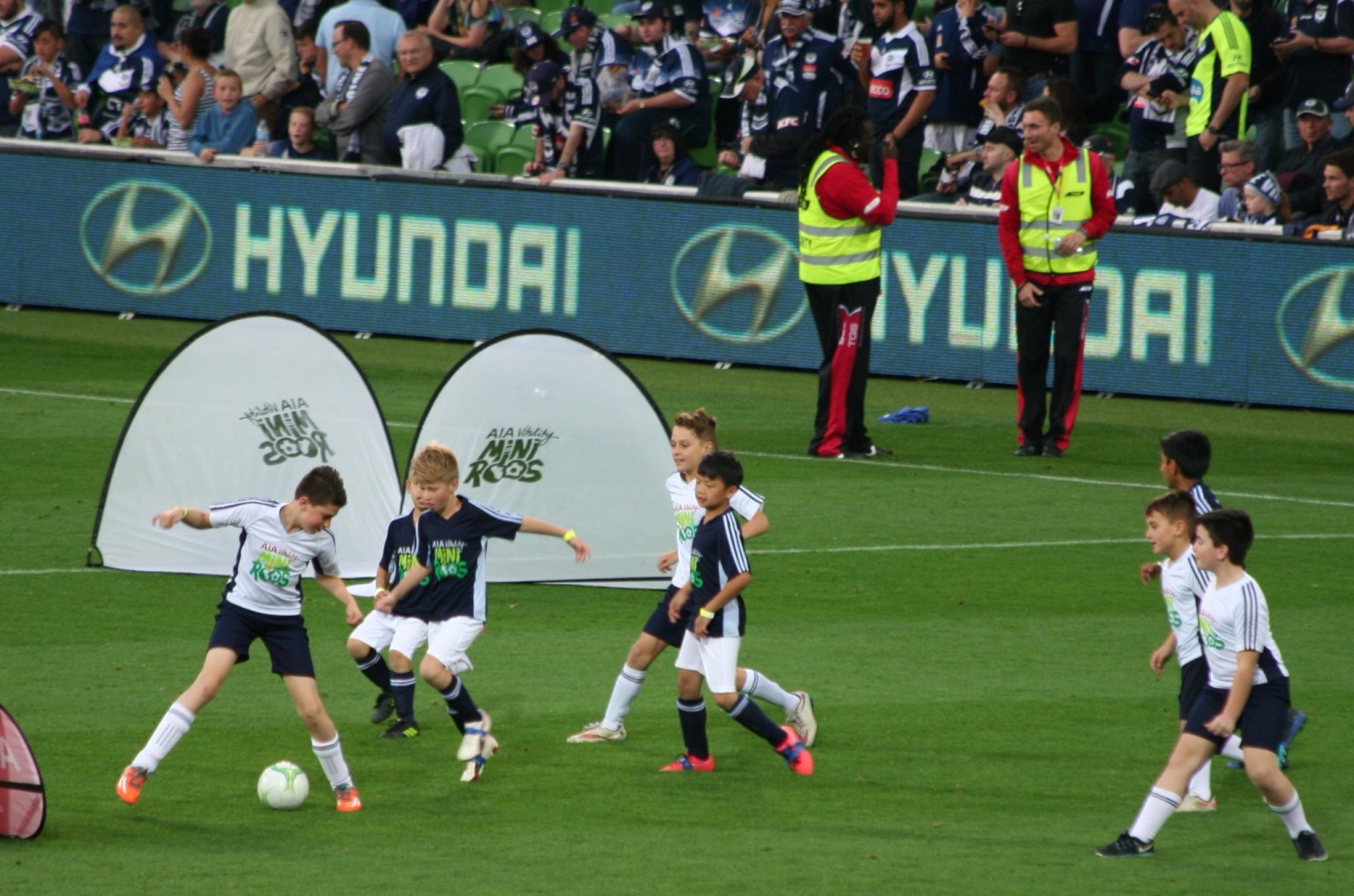 Last Modified on 22/05/2015 08:59
_ar:HAVE A GO at Chelsea FC
All I can say is how proud I am of our club Chelsea FC conducting such a fun filled free 1 hr soccer clinic for the families of the Local community. This initiative by our club must be noted as possibly the only sporting club in Victoria promoting a free program of its sort - 10 weeks of 1 hour "free" fun filled sport for our community.
What a fantastic turn out on the weekend when Chelsea FC launched their HAVE A GO at Chelsea FC program to encourage 3, 4 & up to 5 year old Children of the local community just to have a go at playing soccer. Over 60 boys and girls registered for the free 10 week program.
The Children had so much fun & the parents loved every moment knowing the children will sleep well thanks to Chelsea FC. Many many thanks to our coaches: Ronic Kumar, Zac Lansdell, Shanelle Ramsey, Emilija Romic and Eddie Ziada.
A massive thank you goes to Melbourne Victory in teaching us at Chelsea FC how to give something back to the community as MVFC have done for many years.
See you all one day on the Chelsea FC pitch.
Dom Boccari, President Chelsea FC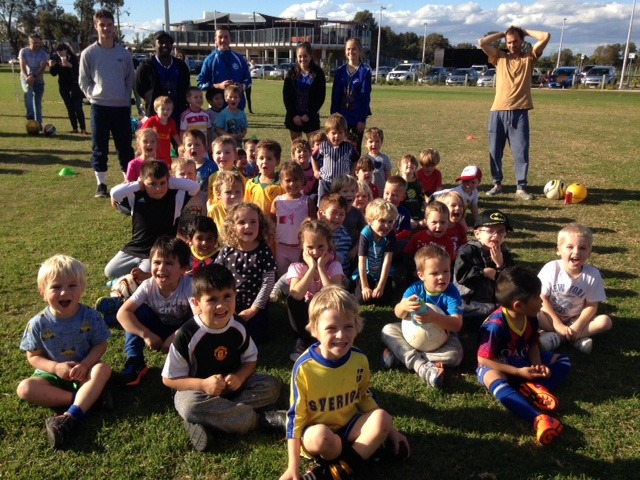 Last Modified on 06/02/2019 03:03