Home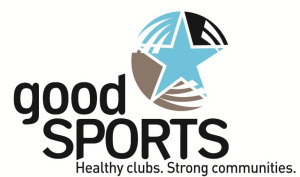 PREMIERS
What a weekend we had 26th Sept 2020- League, Reserves and Under 15 Premiers. Great work coaches - Taite Silverlock (League), Jay Williams (Reserves) and Josh McKeown / Adam Muir (Under 15's)
COVID - 19
We will continue to follow all guidelines from SA Health and SANFL.
Please remember to sign in using the QR code when you arrive at Jervois FC, or write your name on the register in the clubrooms.
All players will continue to use their own labelled drink bottles.
Please rememeber practice good hand hygiene, and social distancing and stay safe!
President Welcome 2021
On behalf of the Jervois Football Club I would like to extend a warm welcome to our new and returning players, club members, sponsors, supporters and local community members to the 2021 season.
I first would like to show appreciation to our elected committee, a few new faces, who have already invested many hours of their time for the season ahead. We have a great mix of experience and leadership preparing for not only for this season, but also planning the future of the Jervois Combined Sports Club for years to come. Thank you for your efforts so far and I look forward to working with you all as the season progresses.
We will continue to work closely with the other Jervois Sports Clubs to ensure the ongoing success and sustainability of our great club for the future. Throughout the season I would like to encourage all players, families and supporters to come into club rooms following trainings and games to enjoy our great family club atmosphere.
We have the need for a number of volunteers and the volunteer rosters will soon be put together. We have many people willing to help our club run each week, but always need more helpers. It's a great thing to donate is your time, please put your hand up if you can help in any way.
Our football club utilise social media for a lot of club notifications, so please see our Jervois Football Club facebook page and like, to keep up to date with news and upcoming events. Keep an eye out for 'RMFL TV' where a number of our League games are live streamed and viewable via replay. If you cannot make it to the games, it will be the next best thing to being there.
I have been involved in the club for nearly 30 years, as a junior and senior player, junior and senior coach, and many other volunteer roles. I am honoured to continue for my 3rd year in the President role of this great club and I look forward to a great season on and off the field.
Let's together make 2020 a successful year for Jervois
Go Bluds!
Russell Jarvis
President - Jervois Football Club
Jervois Senior Coaches 202
League Coach Taite Silverlock
Taite has re committed for the 2021 season, commenced his coaching career taking over the League coaching role in 2020, winning a Premiership in his first year as coach.
He arrived to JFC as a player in 2018 and made an immediate impact winning the Mail Medal with Mypolonga's Clint Dement. He previously played over 100 games at West Adelaide including the 2015 Premiership. After making his League debut as a 16 year old, Taite was rookie listed to Essendon in 2009, but a broken leg put a pause on his footy. He returned to play approx 20 games for Bendigo Bombers in the VFL, and then returned to West Adelaide.
Taite will utilise his experience from playing at a higher level and has had the players training hard and building strength leading into Round 1.
Assistant Coach Rick Fischer
Rick is again on board and assistant coach for Taite for the 2021 season. Having played 96 senior games at Imperials, Rick joined Jervois in 2013 now played over 100 senior games. From 2016-19 he was on the JFC committee, and since 2017 has helped the club with Football Recruitment ans Sponsorship. He has a good football brain and will be an asset to the club in this role.
Reserves Coach Jay WIlliams
Jay has previously coached our Under 17.5 side and put his hand up to lead our reserves side, also wining a premiership in the 2020 season. Jay connects well to the playing group as he is a playing coach for the side. With a good football brain and experience he will lead and direct the reserves side to be at their best, looking for another grand final appearance.
The JFC committee and supporters are all behind the Senior coaching group, all the best for the 2021 Season!
Club officials
President Russell Jarvis 0427807731
Vice President Ben Milne 0439767030
Secretary Jaimie Pearson
Treasurer Nigel Kessels 0407718220
Directors Craig Schulz 0421 912 943
Zane Barry 0422570140
Alex Bockman 0428811926
Joseph Mason 0418840367
Bienfait Bizagi 0423 819 075
Colts President Craig Schulz 0421912943
Canteen coordinator ***Position Available
Sponsorship Rick Fischer 0417899948
Zane Barry 0422570140
Membership Paul Jarvis 0427 477 881
Bar Manager Ben Milne 0439767030
Football Club email address jervoisfc@sanflcfl.com.au
Junior committee email address jervois.juniors@outlook.com
Contact the relevant coach for further information.
Coaches
Auskick Coordinator
Under 10's Shaun Thiele
Under 12's Ben Mcculloch 04322 270 434
Jarrod Wohlschlager
Under 14's Jordan Rafferty 0422 961 645
Michael Parker
Zane Barry
Under 16's Adam Muir 0414 683 414
Phil Hand
Under 18's
Reserves Jay Williams 0490712175
A Grade Taite Silverlock 0432102548
Junior Committee
President Craig Schulz 0421912943
Secretaries Trudy Hicks 0437020030
Andrae Hand
Under an arrangement through SA Community Football the National Australia Bank Introducer Program allows for the Jervois Football Club to earn cash for any home, investment or business loan that we refer to NAB. For introducing a loan to the NAB, JFC can receive a commission on the loan amount. For example: $250,000 loan can equate to $1000 commission to the club or $400,000 loan = $1600 commission. Anyone connected with the Jervois Football Club can refer a loan. For more information contact the Club's NAB represntative - Claire Richards. Claire.N.Richards@nab.com.au or 0885391200