Home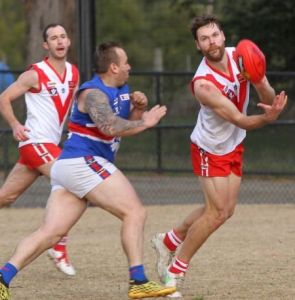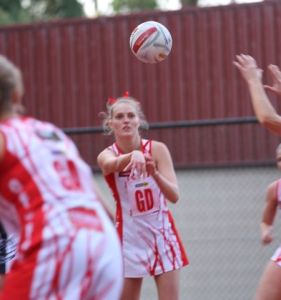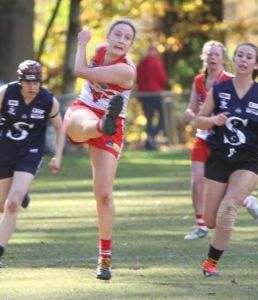 Saluting Our 2021 Award Winners
Seniors-Mick Scott Medal- Matt Scharenburg
Netball- Alma Fowler Medal- Brodie Smith
Womens Football B and F- Maddie Collins
Reserves - Paul Wicks Medal- David Noorda
U/19 Football- Noah Desta
B Grade Netball- Jessica Horner
C Grade Netball- Cate Anderson
D Grade Netball- Michelle Tomlinson
U/17 Netball-Teagan Bethune
Best Clubman Pop Swyer Award- Rick Wall
Best Young Clubperson Greg Zavan Award- Casey Seymour, Alex Tomada
Life Memberships- Grant Faull, Mathew Blanchard
A COMPREHENSIVE LIST OF ALL OUR AWARD WINNERS WILL BE INCLUDED IN OUR NEWSLETTER THIS WEEK.
THE NEWSLETTER WILL BE UPLOADED AS A PDF AT THE BOTTOM OF THIS PAGE.
V

ALE DOH GARDINER
It's with deep regret we can confirm that Life Member Dorothy Gardiner has passed away at the age of 91.
Do was a hard working club regular in the 1970s and well into the 1980s and successes the club enjoyed during that era are synonomous with the Gardiner name.
Husband Bill was President in 1973 and 1974. Youngest son Stewart played in two Premiership teams ( 1978 and 1988) and is himself a Life Member.
Eldest son Lance and son in law Herman Stelzer both played for OFC. Lance also coached at Junior level. Finally eldest daughter Viginia was the Pop Swyer Best Clubman in 1985.
Doh had been living on Phillip Island for many years and more recently shifted to an elderly care facility in Healesville where she passed quietly this week.
More details in our next newsletter- which will appear as a PDF at the bottom of this page.
ANNUAL GENERAL MEETING -
Congrats to Michael Hill for taking on the OFCFNC Presidency for the third consecutive season.
Carey Williams has stepped up as Secretary and Leanne Jarchow is again our Treasurer
---------------------------
CLUB LOTTO is coming back in 2022 ! Hughly popular. See our Facebook page or next newsletter for details.
ALF OUTER EAST VOTE COUNTS HAVE FINISHED FOR 2021-

how good is this- Jesse Desta runner-up U/11s- big brother Noah won U/19s- and Grace Belloni- sister of senior young gun Tyler- came runner up in U/15
DANA MILLWOOD- YOU STAR !
What a great thrill to confirm that one of our most long serving netballers- Dana Millwood- has won the AFL Outer East "B Grade Best and Fairest" award.
Dana's extensive career with the Red and White has always been at the pointy end- either in A Grade our a team leader in B.
In most seasons Dana has figured prominently in the OFC vote count but has never quite nailed one- now she's gone one better and joined that small but illustrious list of OFC League winners.
Could not be more proud of you Dana !!!
Read on to check more big wins for the mighty Red and White at League level-
NOAH DESTA- the tradition continues
What a huge thrill for Noah Desta and OFC to see the U/19 ruck star win the League Div One Best and Fairest Award.
Noah snared three votes in the last match of the season to storm home by one vote from Emerald's Oscar Miles. Our high leaping and smooth moving ruckman finished wth 16 votes.
This is the third time in the last decade an OFC junior has saluted at League level- Nick Keegan won in 2011 and Jack Prato in 2015.
Previous junior League B and F winners include Ronnie Fowler, John Bye, Geoff Horner and Tyson Hofstee.
Noah returned to the Club this year after a season in the EFL and a brief run with the Eastern Ranges. We predict a bright future for this incredibly exciting teenager.
Meantime in the junior netball (under 17) OFC featured prominently with Teagan Bethune coming runner-up and Harper Scott finishing eighth.
AFL Outer East is in the process of releasing ALL it's end of season awards- a big thumbs up to Matt Scharenberg for making the Premier Division "Team of the Year".
"Shep" was selected on a half back flank ( we think they could have picked him anywhere- except the ruck- and he would have smashed it!)
The most decorated netballer in the League- our very own Krista Carpenter- was named on the bench in the "A Grade Team of the Year".
Also congrats to our A Grade coach Tim Smith who was named an "assistant coach" in the "Team of the Year". As we know Tim's teams haven't lost a single game since we began playing in Outer East in 2019.
MORE "OUTER EAST " SEASON END NEWS
After their barnstorming inaugural season it's no surprise that a number of our womens team made the Div 2 Team of the Year.
Our own Simon Gilson is coach of the side- skipper Maddy Collins is on one forward flank and Shanae Northey is on the other flank.
Stella Thornton is on a half back flank and Casey Seymour is in the key position full back post.
Sensational young ruck star Chelsea Wilson has that gig in the team of the year.
Maddy also came third in the AFL Outer East B and F.
Speaking of which our dual Mick Scott Medalist Davey Noorda and elusive midfielder James Royle-Young tied for third in the League Reserves B and F.
In A Grade netball OFC legend Krista Carpenter came fourth in the League B and F. "Thommo" has won this award a ecord four times.
OFC DEVELOPMENT UPDATE- SPOOL DOWN TO THE PDF FILES AT THE BOTTOM OF THIS PAGE AND CLICK ON 'NETBALL COURT' TO SEE THE PLAN THAT- AT THE START OF OCTOBER- IS JUST ABOUT OVER THE LINE. HOWEVER UNDER THE CURRENT PLAN THERE IS ONLY A 1.5 METRE SPACE BETWEEN THE NEW NETBALL COURT FENCE AND THE FOOTY GROUND FENCE. "HILLTOP" HAS REQUESTED THIS GAP BE EXTENDED TO AT LEAST THREE METRES.
AND ANOTHER BIG WINNER !!
Huge congratulations to our very own Michael "Strapper" Hill who has won first prize in the Australia wide community sports club Toyota Raffle.
Our President gets the keys to a 2.5 litre Rav Hybrid. An extraordinary car for a guy who works extraordinarily hard for our Club.
What a great result, and a fitting reward, after a tough year when Mick had to work his way through the Covid lockdown situation and then lead us through the storm disaster recovery !!
PIN PULLED ON 2021
AFL Outer East has decided that , due to the medium term uncertainty surrounding the Covid lockdown, there will be no further fixtures in the 2021 season.
Teams that finished on top of the ladder, OR were higher ranked after finals matches, will be able to claim a "Minor Premiership".
No premiership flags or medals will be awarded, however there will be "best and fairests".
MORE DETAILS- AND ALL THE END OF SEASON NEWS- CLICK ON THE SEPTEMBER PDF AT THE BOTTOM OF THE PAGE.
SENIOR COACH SIGNS ON AGAIN
In some much needed good news during these difficult times the popular and highly decorated senior football coach Brendan Donovan has committed to OFC for season 2022.
Brendan was at the helm during the 2017 premiership year and guided the club to finals appearances in all three of his YVMDFL seasons with us.
While we missed the Five in the new AFL Outer East in 2019 we were well placed to feature in September action again in 2021 before Covid impacted the season.
The men's footy at OFC could not be in better hands and we are already looking forward to 2022 !!!
We are also pleased to announce that Reserves coach Theo Zaharopoulos will saddle up for another season in charge of the Twos.
Theo was new to the Club in 2021 and has already made a big impact as an astute coach and wonderful bloke.
RON DODD
OFC can confirm that 1958 junior Premiership player Ron Dodd has passed away.
Ron was the uncle of Life Member and former President Chris Hill.
We extend our condolences to the Dodd family, one of the orginal Dandenong Ranges pioneering families.
VALE GEORGE HIGGS
Our thoughts are with the family of George Higgs who passed away in Queensland recently at the age of 96.
George played with the Mighty Bloods between 1949 and 1960 after moving to the township when and wife Jean purchased the General Store.
The store passed through the Hill and Robinson families before becoming the well known Ranges Cafe.
George was regarded as a colourful character during a time when there was great community spirit. Local dances and town fairs were a regular fixture in Olinda because transport was less readily available than it is these days.
George also served on the Committee for a number of years.
After George retired, at the age of 39, he and Jean moved to Reservoir before later retiring to Queensland.
However he never forgot his time with The Bloods and remained in contact through the decades.
-------------
Thank you to all the people in the community who have reached out to help others during the storm recovery.
In particular we want to single out Duncan Brown for his tireless efforts with meals, generators etc.
As we know Duncs is a former player and Auskick co-ordinator, as well as Olinda Pizza proprietor.
Also our Treasurer Leanne Jarchow, her husband Manny, and Sherryn and Paul Doherty from Heathmont Lions Club.
They donated six tonnes (!!) of dry split wood this week- and it's ready for pick up. If you are short of wood call President Mick Hill 0419 006 351.
Also let Mick know if you have other "clean up" issues the Club can help with.
Finally - thanks to footy head coach Brendan Donovan for helping to remove two ute loads of debris and branches from the netball court.
---------------------------------------
MATCH REVIEWS AND OTHER NEWS APPEARS IN PDFs AT THE BOTTOM OF THIS PAGE.
---------------------------------------
Vale Big Col Harris.
It's with a great deal of sadness we confirm the passing of former President and junior Premiership player Colin Harris.
Our thoughts are with Big Col's brothers David and Steve ( known to generations of OFC people as Tessa and The Brute).
More details in this week's Round 1 Bloodlines newsletter= see PDF at bottom of page.
--------------------------------------
Meet Our First Womens Footy Coach
Former Geelong Amateurs player Simon Gilson is OFC's inaugural womens coach.
Simon's commitment to community sport is already well known in the junior club where he's been coaching girls teams.
The father of two daughters says he's excited at the prospect of joining the senior club and helping to support the growth of womens footy in The Hills.
A huge wlecome to Simon, wife Kylie and the kids Ruby and Maeve.
Please see below for more details about training times.
-------------------------------------------
You Can Bank On Them
The Bendigo Bank ( Dandenong Ranges Community Bank Branch-Upwey) has come through for us again.
They have purchased two much needed all-weather marquees for us to use on match days.
Year in and year out the bank steps up to the plate to help OFCFNC (and dozens of other community groups).
Why not do what so many of us have done in recent years- change your mortgage/loans over to the Upwey Branch of the bank and earn money for OFCFNC ( and our wonderful community) along the way.
Yet again we thank Bendigo Bank for their vote of confidence in our Club.
DONT FORGET TO CHECK OUT OUR LATEST BLOODLINES NEWSLETTER- CLICK PDF BELOW
WELCOME ABOARD ALPHA AIR AND KENNEY FAMILY
It's a big red and white welcome to the Kenney family who have moved into Mt Dandenong.
Matt Kenney is the founder of Alpha Air and we are pleased to announce he's quickly reached out to the local community with OFCFNC sponsorship.
Alpha Air are heating and air conditioning experts working closely with builders, architects, body corporates , agents and others to offer budget conscious "comfort solutions".
Call Matt on 9580 3983 or check them out at
alpha-air.com.au
OFCFNC LOTTO is HERE !
Our weekly Thursday draw has begun !
Each week we give away $400 - you can watch the draw live on our Facebook page at 6pm. (latest winner Lisa Rankin !)
Only a few tickets are still available- get on board now , heaps of fun and a weekly chance to pick up $400!!
To check YOUR number or to sign up- click on the PDFs below for details.
FOR A NEWS UPDATE PLEASE CLICK ON THE BLOODLINES PDFs BELOW. WE WILL ADD THESE TO THE WEBSITE AS THEY BECOME AVAILABLE
Website Update-
We have used our "Isolation Time" to update our website and continue to work on two areas-
1 Timeline
2 Premierships.
To check our work click on Club History and then follow the drop down boxes.
In particular we have traced our Timeline back to 1902 ( the One Tree Hill Football Club).
There are PDFs at the bottom of most pages which contain further information and, in some cases, original newspaper articles.
We still have to complete some work on a couple of football premierships and many of the netball flags.
If you have any pics or information related to any of the above topics we would appreciate an opportunity to add it to this week site.
Please contact Rick on socky258@hotmail.com.
Bell Olinda have a great community initiative underway with free trailer hire to club members.
Speak to Elliot Bell about borrowing the trailer- and PLEASE speak to Elliot if you- or someone you know- is selling a house or just needs an appraisal- 0427 099 880.
And don't forget the Dandenong Ranges Community Bank ( Bendigo Bank at Upwey) are continuing to provide us with financial incentives when an OFCFNC member does business there.
We recently earned $500 thanks to an anonymous member !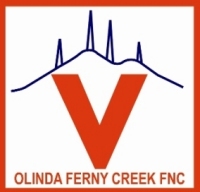 WEBSITE LINKS
Web Counter