Welcome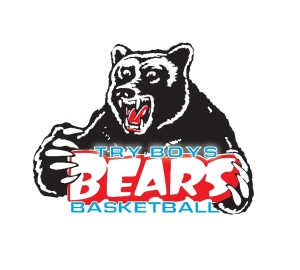 Try Boys Basketball Club
Geelong Try Boys Brigade have a rich history in the Geelong area being formed by Charles Shannon to support the underprivledged youth of Geelong. Try Boys Basketball Club was formed by the "Brigade" as one of their sporting bodies and we are proud to say that the Club is part of the history of Geelong Basketball being one of the founding Clubs in 1948.
Within the Geelong Basketball community Try Boys Basketball Club is well respected with our successes on court and off with many great basketball teams, players, coaches, referees and administrators started in the Try Boys colours.
Our Club caters for men and women, junior boys and girls of all abilities.
We pride ourselves on our junior program with a focus on development, good sportsmanship and creating an environment for kids to have fun.
Player Registration- PlayHQ
Basketball Victoria has created a basketball specific administrative platform Play HQ to manage the registration of all players, coaches and volunteers. All participants must register prior to playing each season with PlayHQ using the team or club links supplied by Try Boys Basketball Club.
Full payment is required at time of registration.
Payments include
Basketball Victoria Registration (includes insurance) - paid annually

Geelong United Basketball Registration - paid each season

Try Boys Basketball Club Fees- paid each season
Club Membership: These are included in the PlayHQ registration payments
New members are always welcome.
Prior to being placed in a team, you must be a financial member of the club.
Membership is payable twice yearly in April and October, prior to the commencement of each Geelong United Basketball Season.
Membership is now paid online directly through Play HQ when registering for Geelong United.
Your team link will be added once the teams are finalised
We believe in participation and anyone experiencing financial difficulties should contact Lynne Green(0416 221 508 ) to discuss alternative arrangements. All conversations will be treated as strictly confidential.
Uniforms:
Our current uniforms are ordered online from Star Sub Apparel. You will need to register online.
Due to the large number of players in various age groups, it is necessary for the coordinator to allocate player numbers in sequences to avoid potential internal number conflicts. Accordingly, players should not expect to select a preferred playing number.
To request a singlet number Please email : tryboys@gmail.com
Parent/Player Ethics:
The support and encouragement of family members and friends is encouraged but it must always be positive.
We pride ourselves on good sportsmanship at all times and this must extend to opposing teams, coaches, referees and all match officials.
In the case of juniors, please do not coach your children from the sideline, experience shows this is counterproductive and places undue pressure and stress on your child.
Coaches:
Due to our long history, we have a deep pool of experienced people we can call upon to help train and develop our younger members.
On game day, please remember that all of our coaches are volunteers and our objective is to teach and develop in an enjoyable environment.
For our coaches to achieve our objective, it takes time and a focus on the immediate win / loss ratio is counterproductive.
We ask that all members of the club support our coaches and the long term development over short term success philosophy.
Team Managers:
Often we laud the Coach, which is most appropriate, however too often, the team manager goes unnoticed.
At Try Boys, we value our Team Managers as much as our Coaches and every team must have both.
The aim is to have our Team Managers remove all administrative matters from our coaches so that they may focus on their important role.
Please consider offering your services;
Primary duties include being the main point of contact for all members of the team, preparing a scoring rooster, attending to any match day requirements and general administration of the team.
Scoring:
For games to function, at every game, both team must provide a scorer.
At Try Boys, every family is expected to share this responsibility evenly. The team manager will prepare and circulate a roster.
If you do not how to score, don't panic, it's easy and the team manager will organise for someone to sit with you.
Fixtures and Ladders:
Please go to the Fixtures/Ladder tab in the header and select your team.
The following link will take you to BG competitions page.