HOME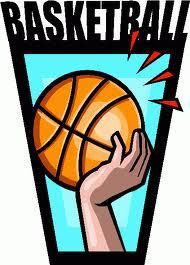 The Ashwood Basketball Club (Ashwood Wolves) Supports the Following Competitions:
Coronavirus update 16 March 2020
Summer 2019/20 season officially cancelled.
Following the State Governments announcement today of a 'State of Emergency' and updated advice from Basketball Victoria in relation to COVID-19, Nunawading Basketball and the Nunawading Basketball Centre will remain closed for at least the next four weeks from Monday 16th March until Monday 13th April 2020. Basketball Victoria have advised that the suspension of all basketball related activities includes formal or organised team training, programs and events.
See https://mailchi.mp/a399818ee23c/coronavirus-update-covid-19-monday-16th-march?e=655141ff12 for more information
There is a statement that the Winter season will start as soon as possible, but things are as we know, changing on a daily basis at the moment. The most timely source of information will be our Facebook page (Ashwood Wolves Facebook).
Saturday MEBA Competition - Registration for Winter 2020 is now closed (PlayHQ).
Friday Night Oakleigh Competition - Note this is now on hold due to site renovations.
We are a family orientated club that caters for all levels from Junior Under 8 right through to Senior age levels! So Come and Join Us! New Players please contact relevant Age Coordinator before registering - see Contacts Tab Main menu above. Summer Season runs from Oct to March, and Winter Season runs from April to September, with breaks for the school holidays.
Please note - all contact email addresses have changed (and many committee roles) - please see updated contacts page.
Upcoming Events
Presentation Day - currently scheduled for Mar 31.
Uniforms
All uniform orders and payments are made via the registration link (see right-hand side). The uniform co-ordinators will then contact you for sizing requirements.
Ashwood Wolves Basketball Club Facebook
Players Code of Conduct
All Members please read code of conduct document below