Welcome to HPJFC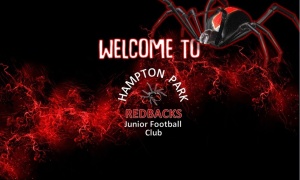 HAMPTON PARK JUNIOR FOOTBALL
Do you have a child that wants to try AFL Football but not sure where to start?
Come down to our Open Day
ALL AGES AND ABILITIES WELCOME!
HPJFC has the cheapest Club fees in the League at only $75 per child for the 2021 season. Payments can be made by Cash or Card and payment plans are also available if needed.
In 2021 we have teams for Under 12's, Under 14's and Under 17s
HPJFC is having a Registration evening on
We currently have positions avaiable in all age groups. If you are looking for somewhere for your child to play, please contact us!
LIKE US ON FACEBOOK!
https://www.facebook.com/hpjfc1975/