Welcome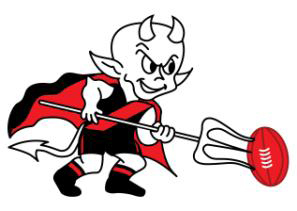 Welcome to the home of Yeronga Junior Australian Football Club - the Yeronga Devils!
Yergona Juniors provide the opportunity for boys and girls to play Australian Rules Football for all ages ranging from Auskick, Superstar Footy all the way through to U16.5 boys and U17.5 girls competitions.
Centrally located less than 5 kilometres from the heart of Brisbane, Yeronga JAFC is at the heart of AFL in Queensland in more ways than one. Our club grounds, Leyshon Park, are on the same Cansdale Street campus as Queensland's AFL headquarters. We boast two of the finest fields in all of Queensland, an elite senior football program that has produced AFL listed men and women in recent years, and our facilities are second to none.
The prime objective of the Yeronga JAFC is the development of junior football and footballers. To this end, we will provide within the local area, a junior football program that prepares young footballers both physically and mentally for senior football and their journey through life.
For Yeronga JAFC enquiries, please email yerongajuniorafc@gmail.com or contact Tim Wolf on 0467 733 426.