Home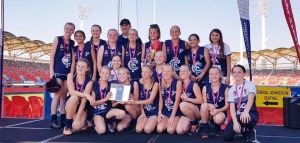 ****SIGN ON DAY / MEET THE COACH - SUNDAY 21ST FEB FROM 10AM -1PM QLD @ EXIMM OVAL 22 APPEL ST KIRRA*****
JOIN THE TWEED COOLY BLUES NOW
FOR THE 2021 SEASON
We are a family club with a great culture and environment for boys and girls to learn and enjoy the great game of Australian Rules Football. Come and play at Tweed Coolangatta and see why we were awarded 2017 Gold Coast Junior Club of the Year.
YOU CAN NOW SIGN UP ONLINE, HEAD TO THE BIG RED BUTTON ------->

REGISTRATIONS:
Remember - It is an AFL requirement that every player must be registered [Full Registration paid online] before they can train and play.

ACTIVE KIDS VOUCHER - We are an approved club for the NSW Active Kids Voucher.
**YOU CAN NOW USE YOUR AKV WHEN YOU REGISTER AND PAY ONLINE **


REGISTER - AGE GROUPS FOR 2021
For AUSKICK - Banora Point Blues Auskick (Register soon)

For SUPERSTARS (born up to 30/6/2014)

For Under 8.5's (born 1/7/2012 - 30/6/2014)

For the following age groups
Mixed
Under 9.5's (born 1/7/2011 - 30/6/2012)
& Under 10.5's (born 1/7/2010 - 30/6/2011)
Girls
Under 11.5s (born 1/7/2009 - 30/6/2011)
Under 13.5's (born 1/7/2007 - 30/6/2009)
Under 15.5's (born 1/7/2005 - 30/6/2007)
Under 17.5's (born 1/7/2003 - 30/6/2005)
Boys
Under 11.5s (born 1/7/2009 - 30/6/2010)
Under 12.5's (born 1/7/2008 - 30/6/2009)
Under 14.5's (born 1/7/2006 - 30/6/2008)
Under 16.5's (born 1/7/2004 - 30/6/2006)

NEED MORE HELP:
Click on the red button above to register now. If you are not sure or just want more information, please email Mark Weir on markweir28@yahoo.com.au
OR please email our Registrar Claire at clairerendall1@gmail.com