HOME OF THE BLUES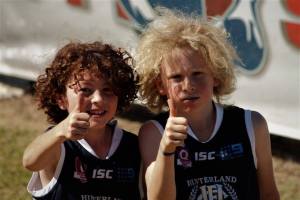 Sign On 2021
Play AFL this 2021!!!
All ages from 'Roy's Rookies' (U6) to U16.5.
Sides for boys and girls.
All Welcome...whether you have played before or not!
Call Bruce on 0438 485 487 for further information.

---
TRAINING
Senior Training (Male & Female) Tuesday & Thursday 5:45pm to 7:30pm
Youth Training (U12.5, U14.5 & U16.5) Boys Tuesday & Thursday 4:30pm to 6:00pm
Youth Training (U13.5) Girls Tuesday & Thursday 4:30pm to 6:00pm
Junior Training (U8.5 & U10.5 Mixed and U11.5 Girls) Thursday 4:30 pm to 6:00pm
---
---
Important Notice:
We have a ZERO tolerance NO DOGS at AFL footy ground policy.
All so we respectfully request that visiting teams and clubs please refrain from setting up self-catering BBQ at our grounds game. We understand that parents will and can bring picnic lunches and special foods for special dietary requirements. But we do not regard a BBQ sausage sizzle as special dietary requirements.
---
A family orientated club promoting Australian Football by supporting the development of its members in a Fun, Fair and Safe environment.
---