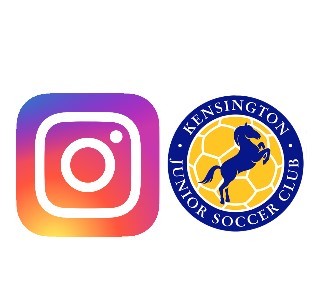 Kensington Junior SC signs up for the Love The Game program
Kensington Junior Soccer Club are proud to be a part of the Love the Game Sporting Club Program this season!
We believe that sport and betting don't need to go together, and have signed the Love the Game Charter to say that our club will not accept sports betting sponsorship. We're playing a role in minimising young people's exposure to sports betting advertising.
Find out more about how the program helps our junior players to 'Love the game, not the odds!' - www.lovethegame.vic.gov.au/sport
Kensington Juniors commits to the 'Don't Stand By - Stand Up' campaign against racism
FFV and VicHealth have joined forces to empower football clubs and their players, officials and spectators to safely intervene when they witness racism.
Don't Stand By. Stand Up! aims to support the football community in responding and intervening safely when race-based discrimination is seen or heard. Importantly, the campaign will focus on racism in all its forms, from subtle exclusion to overt verbal abuse on and off the field.
FFV is committed to ensure that you have the tools to be informed and take action as required.
The FFV video is available here
https://www.youtube.com/watch?v=OQ6P4GBtcHk
Uniform Payments
Uniform items and prices are on our TeamApp site. Download the app and search for KJSC
https://kjgsc.teamapp.com/store
Bank details for direct deposits
Kensington Junior Soccer Club
BSB: 633 000
Account Number: 148002546
Lost property ... we do get jackets and drink bottles and runners left behind after training. So please let us know if you've lost something and we can try and locate it.
Contact: presidentkjsc@gmail.com
Boot exchange ... we have a number of pairs of second hand boots available for girls as they grow out of their own pair through the season ... bring them down to training and do a swap