Welcome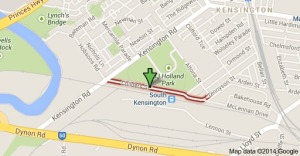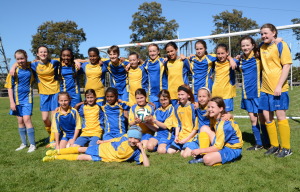 Kensington Junior Soccer Club is a part of the Kensington/Flemington Junior Sports Club.
We are based at JJ Holland Park (pictured at left) which includes a purpose built facility with funding from the City of Melbourne. The ground is located between Kensington Rd and Childers St with plenty of parking along Childers Street.
Junior Girls Soccer commenced in 2008 with two teams and has grown to over 150 girls playing in eleven teams, from under 9s to under 16s. It is one of the fastest growing sports for children in our neighbourhood.
In 2018 we added boys to the club and fielded teams in every age group from u7 to u12. In 2020, boys soccer will continue to grow as our existing players move up a grade. We welcome enquiries for boys aged up to u14.
Background
Kensington/Flemington Junior Sports Club is a community based club run by parents where the main focus is on the all round development of our young players. The club has a proud 70 year history. The club began as St Brendans Junior Football Club in the mid 1930s and now offers Australian Football, Cricket, Girls' Soccer and Basketball as well as Milo Cricket and Aus Kick.
www.kfjsc.com.au
Statement of Purpose
Kensington Flemington Junior Sports Club's purposes are to:
be a community based junior sports club run primarily by parents for the development and enjoyment of young people;

provide an environment that is safe, friendly and inclusive for all;

create a culture that:

seeks to positively develop all players' elf-esteem;

emphasises the primacy of learning co-operative skills within a team environment;

promotes a sense of good sportsmanship and respect for others;

ensures that participation in the Club is accessible to all regardless of gender, ability or background;

encourages all players to develop their sporting skills to their fullest potential;

promotes active, healthy living amongst young people.
The Parent Test
To gain entry into the world of your children's sport this test must be taken every week after every game. Pass rate of 100% is required. Fail the parent test and you lose.
See attached