2021 Registration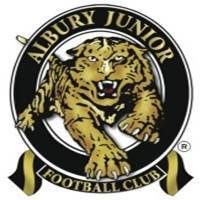 2021 Season - Registrations are now closed
AJFC advises that registrations are now closed and teams will be finailsed and announced by 11 March 2021. We welcome all returning players, Albury Auskickers, and those new to the Club wanting to be part of an exciting, family friendly and caring Club.
Dear all Current & New members,
The Committee and Coaching Group of the Albury Junior Football Club (AJFC) are excited to announce details for the coming 2021 season.
We are proud to be able to offer a wonderful, family friendly environment and to be part of an exciting football club.
All current and new players across all age groups are encouraged to come down along with your parents/guardians to meet the coaches and the AJFC committee.
AJFC will endeavour to field two teams in all grades. If we are unable to fill two sides in each grade the club will conduct a selection program should numbers exceed one team.
Registrations have opened and all current and new players must be registered by 28th of February 2021.
To register use the link in the top right-hand corner of the Home Page
The registration fee includes a training top and mandatory baseline concussion testing.
You will have the option to 'Pay Later' when you arrive on the registration payment page. Please refer to the PDF below for further details.
This new Pay Later option will enable you to register your child now but with the option to pay the 2021 registration fee later. However payment will still need to be made so your child is fully registered and eligible to play BEFORE the season begins at the end of March 2021.
ActiveKids voucher can be obtained from the Service NSW website . When searching for our club as a provider, please enter "Albury Junior Football Club" and you may need to enter 2320 for the Post Code (this is where AFL NSW/ACT is located). The 16-digit Voucher Number provided can then be entered during registration which means you'll only need to pay the balance of $50 when you land on the payment page.
Should you have any registration queries please contact Craig McPartland on 0428 619 784 or craigmcpartland@hotmail.com
AJFC Committee & Coaches