Auskick Information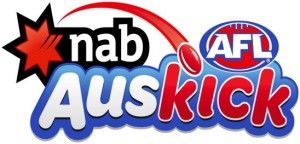 Please ensure you have downloaded Team App - then search for Taylors Lakes Football Club and register for the Auskick group for all the latest information. This saves lots of phone calls when people are in doubt due to weather etc.
Visit our official social media pages here:
https://taylorslakesfootballclub.teamapp.com/
https://www.facebook.com/TaylorsLakesFC/
https://www.instagram.com/taylorslakesfc_/
AUSKICK PARTICIPANTS, PARENTS AND VOLUNTEERS FOR 2021
ARE YOU INTERESTED IN BECOMING AN AUSKICK COACH?
Due to the boom in our numbers, we are seeking some additional coaches for our Auskick program, which will be running on a Friday night, from 6:00 - 7:00 pm.
No prior knowledge or experience required.
Taylors Lakes Football Club will provide training, support and uniform.
Coaching is a great way to get involved with the NAB AFL Auskick program.
Mums, dads, aunties, uncles or grandparents – it doesn't matter.
Why not grab a friend and do it together? The kids love it when their families are involved and show an interest in what they're doing!
We offer incentives to our volunteer coaches to recognise their contribution.
For any questions, please contact Julie 0409 259 389 auskick@taylorslakesfc.net
All sessions run from 6:00 pm - 7:00 pm on a Friday.
A schedule of dates and some general information will be published here soon.