Where can I learn to play Footy?
Just learned about the great game of Australian Football?
Saw a game on TSN? Heard your co-workers talking about the most exciting game they've ever seen?
Well next question is where can I learn this aweseome sport?
The great news is, wherever you find yourself in Canada there is likley a footy club close to you!
Did you know:
Australian Football is played in 8 provinces across Canada.
There are over 50 teams (both women's and men's!) scattered across the country
Over 20,000 kids took part in one of the various Junior Footy programs across Canada in 2019.
There is both a Women's & Men's National Team where the players selected represent Canada at the International Cup in Australia.
Covid restrictions have affected normal play in some areas of the country but all teams and leagues are doing what they can to keep Footy moving along! Some clubs are running in intra-club competitions, Footy training for fitness and even Flag Footy - all whilst following local recommendations and guidelines
Clubs are always keen to welcome new recruits out to practice, click on the map below to find your closest club to you or feel free to reach out to development@aflcanada.com for any assistance.
We look forward to seeing you on the field!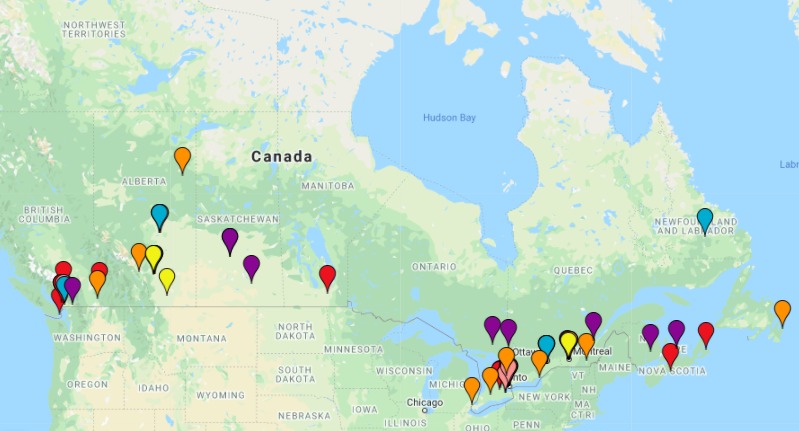 Last Modified on 14/08/2020 00:24