2020 EADP and Development Team Coaches
SA Country is pleased to announce the Development Team Coaching Staff for 2020. The SA Country Development Teams compete at the Australian Country Junior Basketball Cup and the Southern Cross Challange. High Performance Player and Coach Development Officer Jamie Petty had the following to say about the appointments.
"I'm really proud of the coaching group we've put together for this year's development teams.
This year has seen a high number of quality applicants, and appointing coaches has been a challenging task.
Some highlights include the introduction of the Developer Head Coach position for one of our Under 14 Teams in each gender, and the addition of some very experienced basketball people such as Steve Knight, Tom Daly, Kurt Russell, and David Todd.
To go along with the number of highly experienced coaches, we have the well-earned promotions of some up and coming coaches who have been doing great work within our development programs like Ash Wutke, Boyd Fitton, and Grant Keleher.
To top off our coaching list, we also have some extremely experienced coaches who return and continue to put in many volunteer hours in our programs over a number of years, such as Glenn Mathieson, Mal Penno, and James Rattus.
All in all, I couldn't be happier with the quality of our appointments, and this staff is certainly going to provide our athletes with an excellent opportunity to develop".
Congratulations to all team staff, we wish you all the best for 2020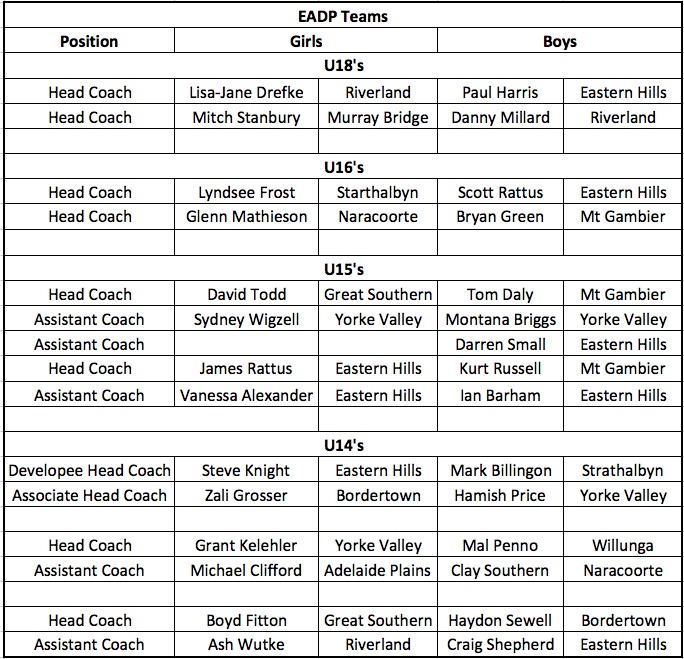 Last Modified on 04/09/2019 17:18