2020 State Team Coach & Manager Announcement
SA Country is pleased to announce the State Team Staff for 2020. The SA Country State Teams compete at the Under 18 and Under 16 National Championships hosted by Basketball Australia. High Performance Player and Coach Development Officer Jamie Petty had the following to say about the appointments.
"I'm really proud of the coaching group and Team Managers we've been able to put together for this years State Teams.
It seems like we are putting out a stronger coaching line-up each year, which is a testament to the strong culture of personal development amongst our coaches.
Ultimately it's all about providing our athletes the best opportunity to develop and be successful, and I'm looking forward to working with each of these coaches and team managers to help make that happen".
Congratulations to all team staff, and keep an eye out for an announcement to come regarding Development Team Coaches.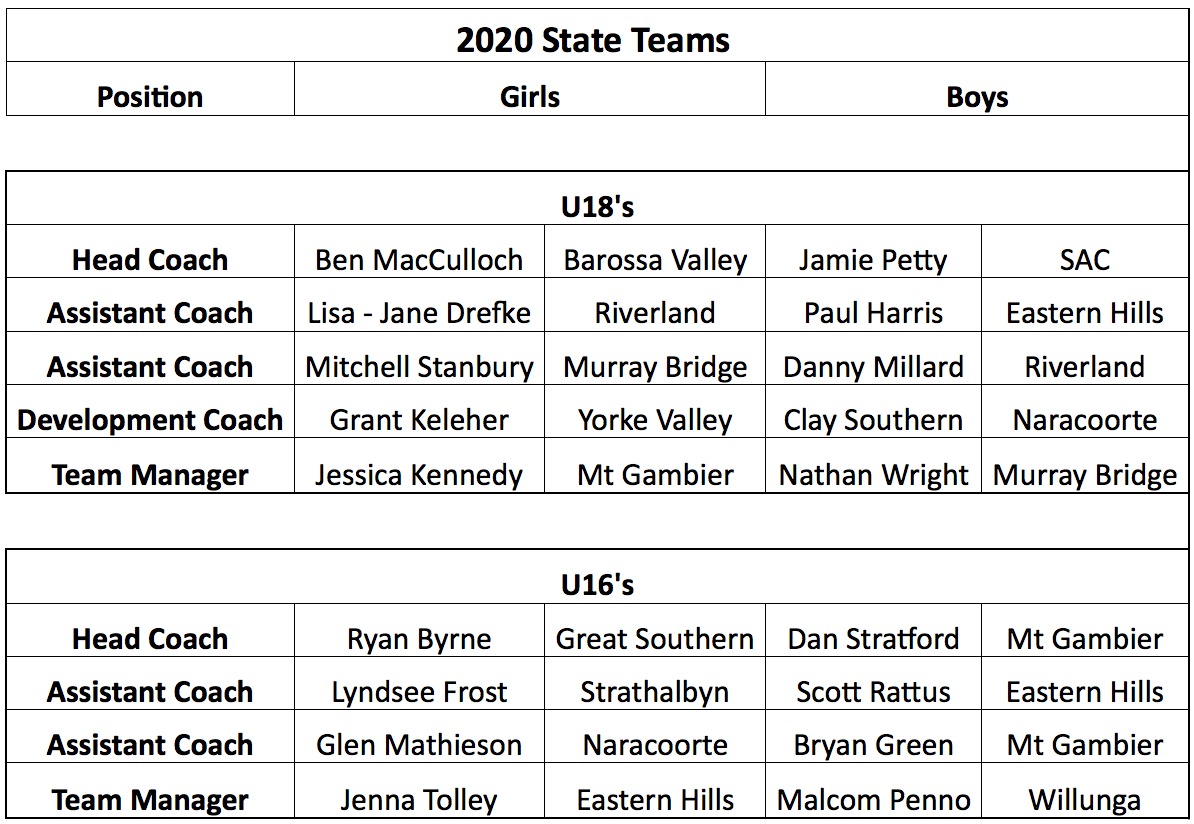 Last Modified on 02/09/2019 17:45