Taylah Levy - Bert Bargeus Medal Winner; 2018 Female Athlete of the Year.
Taylah Levy - Bert Bargeus Medal Winner; 2018 Female Athlete of the Year.
Taylah has been a State Team player for 4 years at SA Country Basketball, and has been a leader on and off the court throughout that time. Taylah led her State Team in assists per game in all 4 National Championships that she played in, and led her team in scoring in 2018.
The characterisric that makes Taylah most deserving of the Bert Bargeus medal is her resilience and attitude towards adversity. As a bottom age under 18 in 2017, Taylah started the National Championships really well averaging 9.6ppg and 3.6apg over her first 3 games before tearing her ACL in the early minutes of her 4th game. Despite this personal setback, Taylah displayed an excellent attitude and was a positive energy on the team for the remainder of the week.
With the long recovery time associated with knee reconstruction, and the physically intensive preparation involved in a National Championship, it seemed unlikely that Taylah would have the opportunity to finish her SA Country career and play as a top age under 18 at the national championship 12 months later. Despite the odds being stacked against her, and the adversity she was faced with, Taylah stuck to her rehab program religiously, stayed in great physical shape, and was able to make a return to the team in 2018 where she had a big impact.
Taylah has recently signed to play NCAA D1 College Basketball with Cleveland State, a fantastic achievement! Taylah truly embodies the resilience that we value as a program at SA Country, and due to both her talent on the court and her mindset off the court, we are sure she will have every success in college and beyond.
Congratulations Taylah on winning the 2018 Bert Bargeus Medal.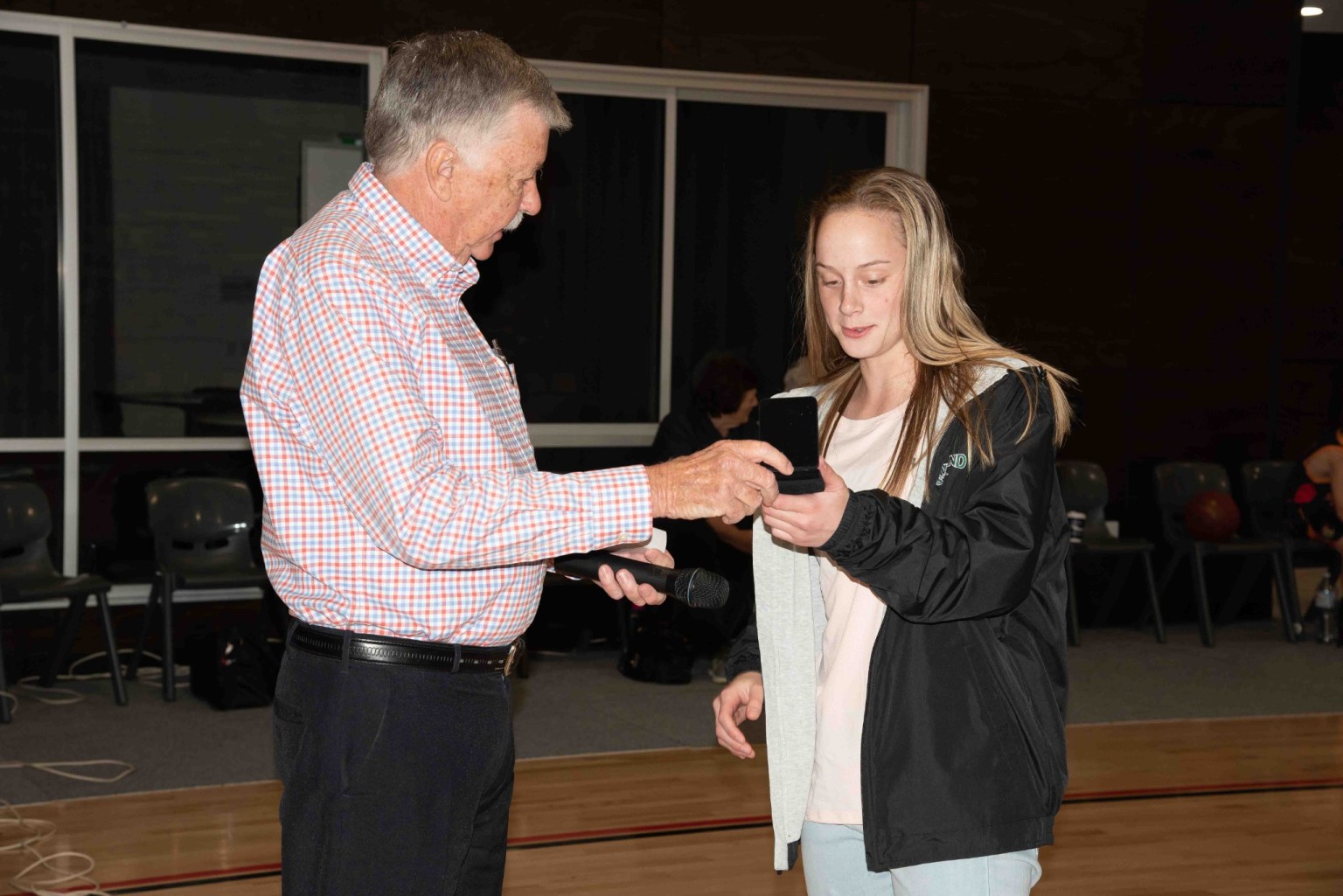 Council Executive John Spooner presenting Taylah Levy with the 2018 Female Athlete Bert Bargeus Medal
For more information about the Bert Bargeus Medal click here
Last Modified on 10/04/2019 12:28