BSA High Performance Announcement
​It is with mixed feelings that Basketball SA announce the resignation of David Ingham, Basketball SA High Performance Manager.
See full announcement here
SA Country Basketball would like to thank David for his commitment and service to SA Country Basketball during his tenure. David played a key role in the development of our coaches and players during his involvement with us. He endured many challenges and was open to change to ensure we modernised our approach to developing coaches and players with a view to maintaining a player focus and coach driven philosophy. We congratulate David on his new position and wish him and his family well in the future.
EO SACBCI
For and on behalf of SA Country Basketball community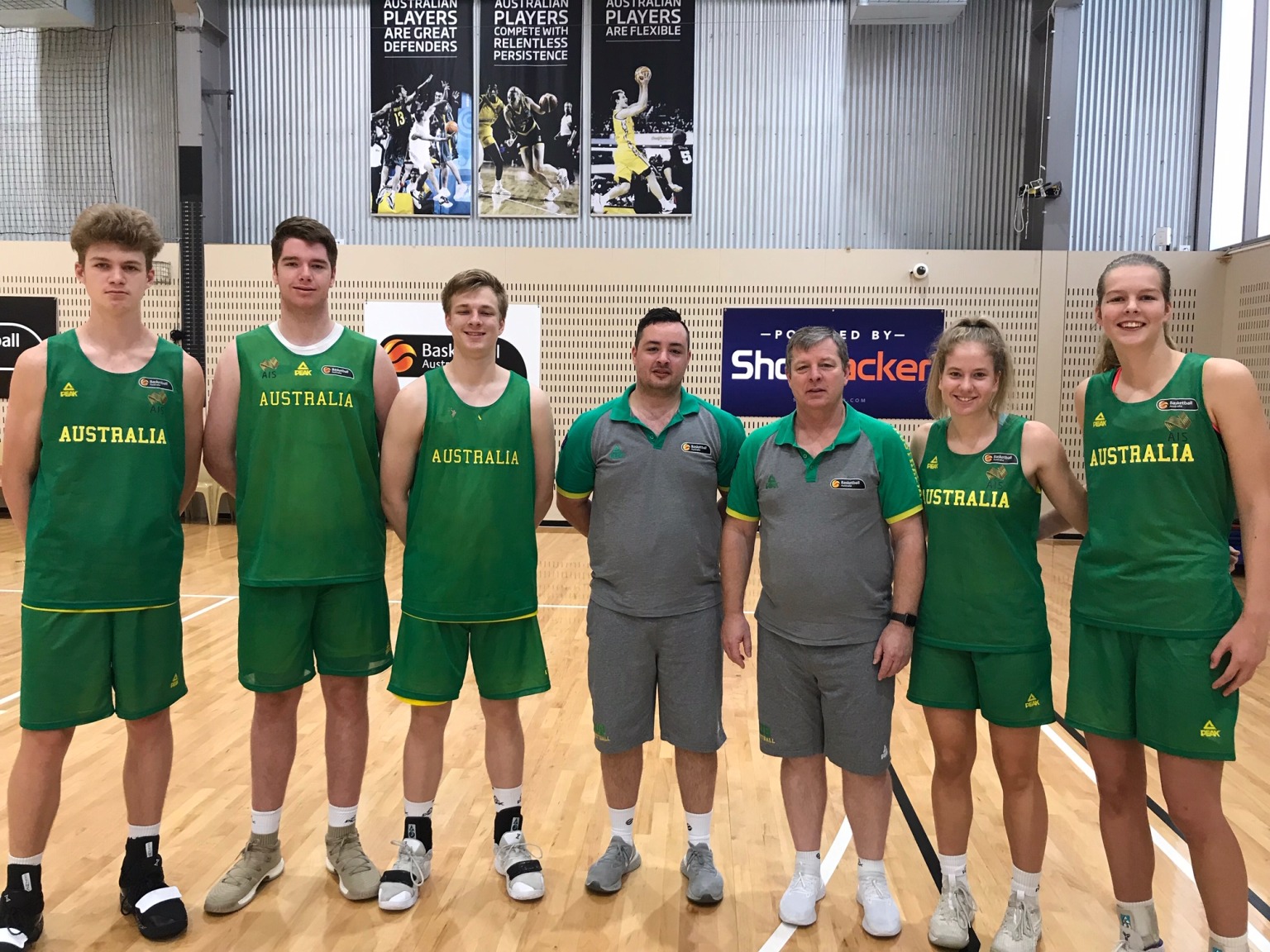 David pictured here (3rd from right) with SA Country High Performance Player and Coach Development Officer Jamie Petty (centre) at the 2019 Aus Camp in January.
Last Modified on 13/02/2019 18:16