2018 AGM - 25th August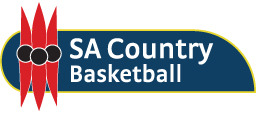 We are pleased to advise the details of the SACBCI 2018 AGM:
Titanium Security Arena, Scout Deck (first floor)
25th August 2018
Commencement time to be confirmed
The documentation for the AGM will be distributed following the Council Executive meeting on the 21st July 2018.
We currently have three vacancies for Regional Supervisors:
Barrier
Riverland (we have received a nomination for this position)
Spencer Gulf
Please find attached the:
Role of the Regional Supervisor
Nomination form for a Regional Supervisor position
Nominations close on the 25th July 2018.
We are intending to provide the following prior to the commencement of the AGM:
Education and training opportunities
Presentation of the proposed operational plan in accordance with the strategic plan
Please ensure your Association has a minimum of one representative to attend and second representative as a contingency should the first representative not be able to attend.
Further information will be distributed as it becomes available.
Download Regional Supervisor Nomination here
Download Role of a Regional Supervisor here
Last Modified on 05/07/2018 13:45