FEATURE:Transition Basketball - Panthers on fast break to success
With 11 state-league titles, 20 state-league Grand Final appearances and the Australian basketball record for most consecutive wins – 51, set in 1965 – the South Adelaide Basketball Club is a South Australian sporting staple.
The foundation club has pioneered the sport in Adelaide's southern suburbia for over 65 years, a raft of legendary players gracing the Marion courts in that time.
Mark Davis and Scott Ninnis come quickly to mind, as do Halls Medallists Vikki Kelson, Kerrin Webber and Deanna Smith.
Michael Ah Matt, two-time Frank Angove medallist and the first indigenous Australian athlete to be selected for an Olympic Games in 1964, can't be left out either.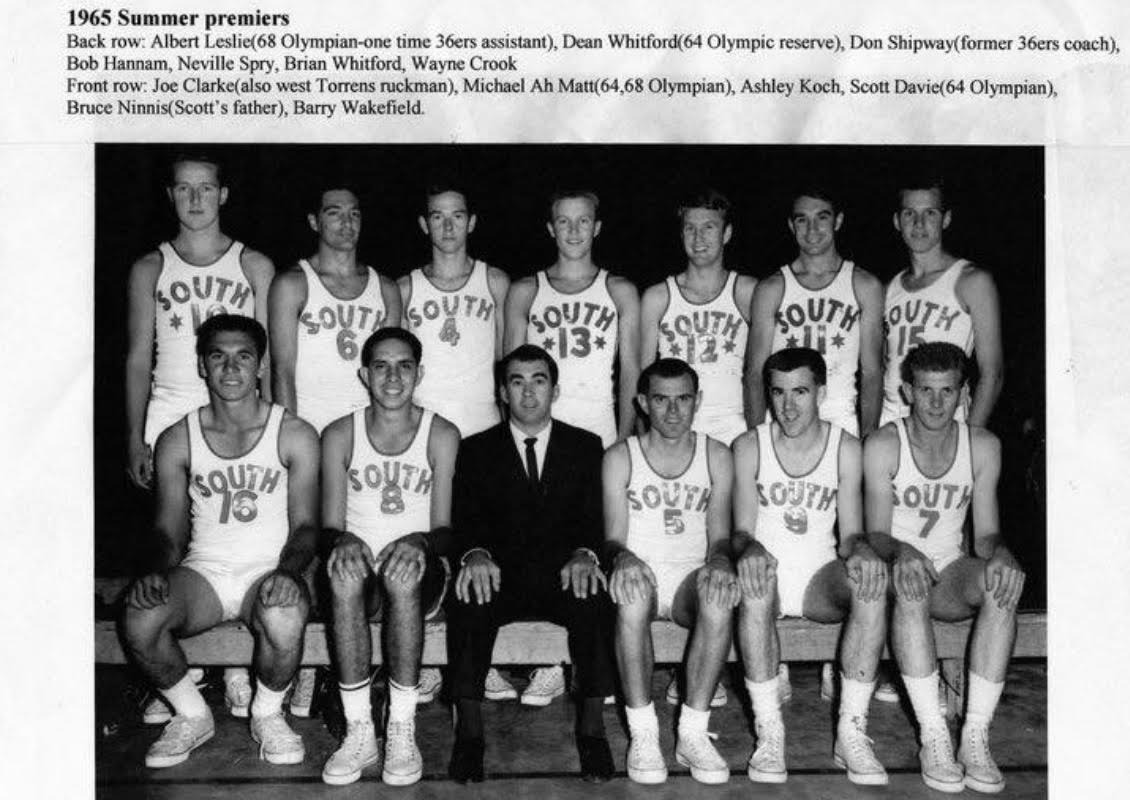 And although success figures so strongly in Panthers history, the last decade has seen far less of it.
There have been positives, like dynamic import and 2017 Woollacott Medallist Eian Davis, however the last 10 years will largely be ignored in the brighter years ahead, because now the South Adelaide Basketball Club is in transition.
The ball is back in their court and the right players are on the hardwood, ready to take hold of the opportunities in front of them.
President Bill Yeo has been tireless in his efforts to secure a new stadium, the club now closer than ever to seeing the dream realised.
Fresh floorboards are being installed at their current home, prolonging the life of 'the shed' for years to come.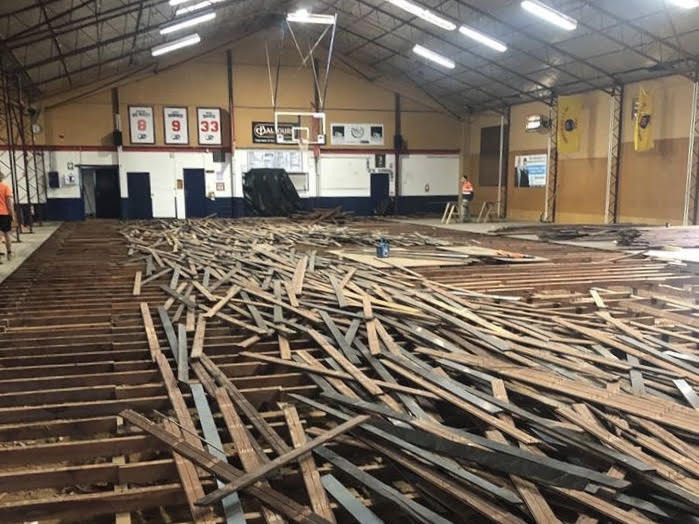 But perhaps most importantly, the momentum shift has carried to on-court performances too.
A fruitless – and winless – 2018 season for the Panthers women has been quickly forgotten after a promising 3-3 start to 2019. In Rich Dickle's first season as head coach, the likes of returning star Mollie McKendrick and import Brianti Saunders have brought confidence and drive to a squad sorely lacking self-belief.
"Knowing that they can play at this level and be competitive in the league, that's been the biggest shift for the season," said McKendrick, South's sole captain after club stalwart Haley Bunce moved interstate for work commitments.
"[Last season] they always competed, and they always pushed teams. I don't think the results really reflected that.
"Coming into this season, they just needed a bit of confidence behind them and needed some coaching staff and some players around them that just really supported them and really gave them the confidence to do what they could do."
McKendrick played with South in 2015 before moving to the Southern Tigers for three successful seasons, earning MVP honours for her efforts in their successful 2017 Basketball SA Premier League Grand Final.
Now 26, the Boston University graduate is relishing the opportunity to lead the 1958 BASA Champions to new heights.
"The club's really progressing forward with their junior development and their programs. Recently getting the grant for new courts is an incredible thing that they've been pushing for many years now.
"There's a really positive vibe around South and what they're doing. I love Southern and it was a great club doing great things, but I think I just needed a fresh opportunity and a new start, to go in to a team where you can be a leader and really improve on your own basketball.
"For me [this season] it's more needing to stand up as a leader and really lead by example with my own behaviour and my mentality going into games.
"I've got a great group of teammates around me that trust me to do what I do, and they make me look good to be honest."
Jamie Petty is another who made the big cat switch.
Assistant coach to Dean Nyberg for two seasons at the Tiger Cage, South Adelaide's new men's head coach has inherited the unenviable task of rebuilding character and culture in the men's squad following the departure of the talismanic Eian Davis and coach Al Green.
Petty – who admits he coaches on feel rather than Nyberg's data-driven style – was quick to make wholesale changes.
"We had 9 guys in the team last year who aren't back, some of that was through their decisions, a lot of it was through my decisions," said Petty.
"It was definitely disjointed. The practices weren't at a really high standard, there were low levels of professionalism around watching tape and scouting, it just was not a very cohesive group.
"I caught up with each of the players that we were retaining from last year and had coffee with them, setting standards about how we behave on and off the court, how we communicate with each other and just adding a level of professionalism that wasn't there before."
The first-time Premier League head coach has enjoyed his time in charge despite an 0-6 start that has left the side scrambling at the bottom of the table.
Matches against the two sides directly above them over the next two rounds provide an ideal opportunity for South to notch their first win, the coach not deterred by the slow start.
"It's really fun to build a program from the ground up. When you're coaching with such a young group, it's challenging but also really rewarding because their improvement comes pretty quickly.
"Anyone watching would say we're a lot more cohesive than the group was last year. It's been fun bringing those guys together and watching them grow in the short time we've had them."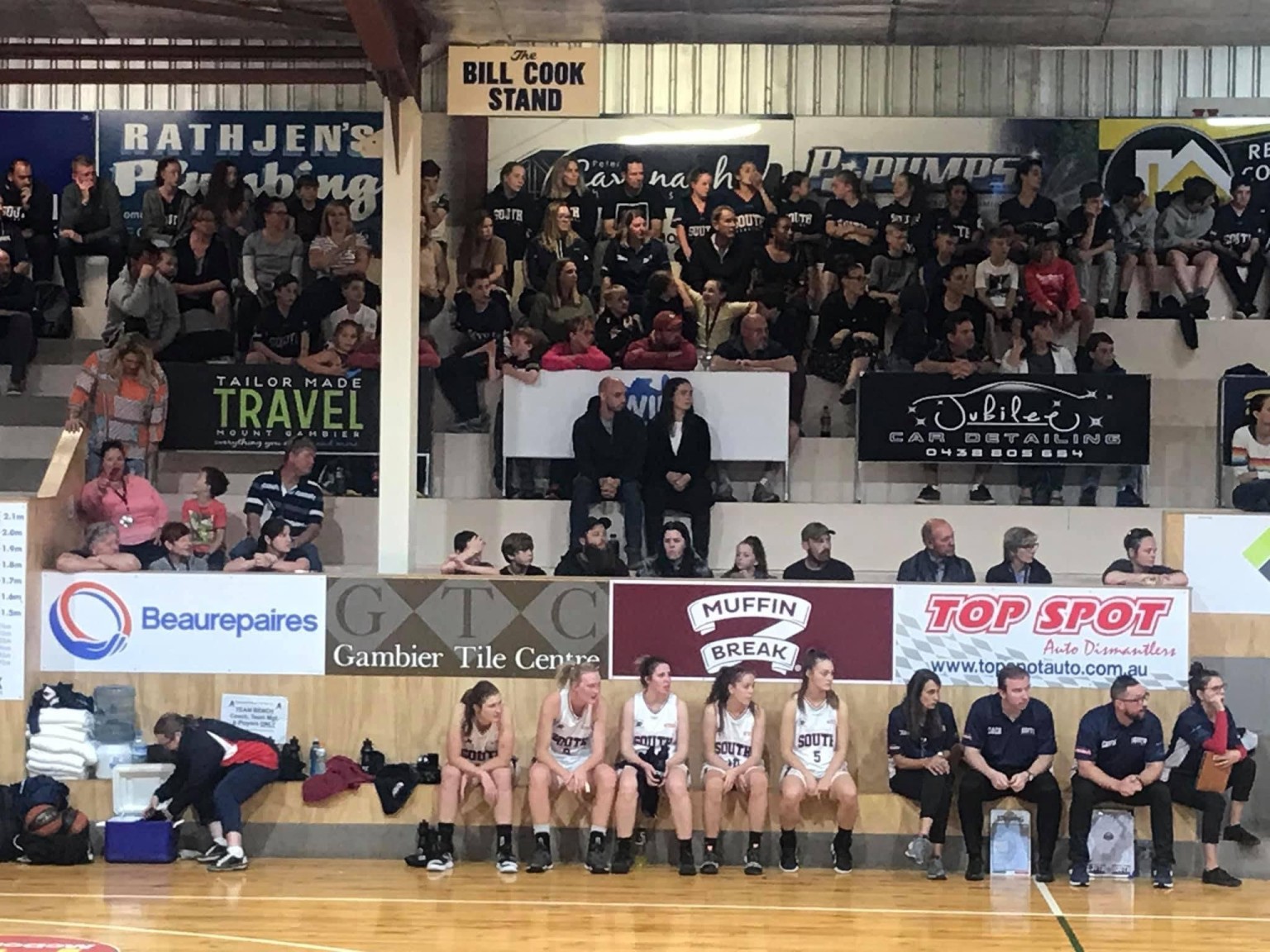 Panthers fans filling the Ice House!
Petty is one of many who have bought into the South Adelaide Basketball Club of 2019.
Driven, focused and determined to make a return to the glory days of the 1960's (Premiers in '63, '65, '66, '69, '73) or the Mark Davis-era (Premiers in '87, '89, '91, '95, '97), the fresh-faced men's head coach shares the ambitions of the new-look Panthers, even if the results are not yet on the board.
"We've got a lot going for us. We're in a good geographical location, we've got a really strong junior member base of 800+ and a domestic league that goes from strength to strength.
"We're getting more people at games, we had a really big crew come down with us to Mount Gambier. I think basketball in the state is going from strength to strength and we're definitely benefitting from that too.
"It would be remiss of me not to mention [club president] Bill Yeo, who has come in and put really good processes and procedures in place.
"The committee has actually turned over quite a bit in the last 12 months and we now have good people in the right seats off the court, which is critical to any club success on the court."
Last Modified on 17/04/2019 05:41