Presidents Message Sept 17
by
Seasons Welcome Message
Sept '17
On behalf of myself and Grant Dyer, welcome to the new season!
During winter, we've had the Winter Training Squad of 10 boats, under Head Coach Felix Grech (2011 National Champion), sailing at Northbridge, Belmont, Hunters Hill, Hornsby Kuringai and Manly. The kids have experienced light, medium and strong breezes and have made big improvements, so watch out! A big thank-you to Felix and his assistant coaches Dave O'Connor (2017 18' skiff World Champion), Angus Williams (2017 World Youth Match Racing Champion), Tom Potter and Alex Chittenden (2017 NS14 NSW State Champion.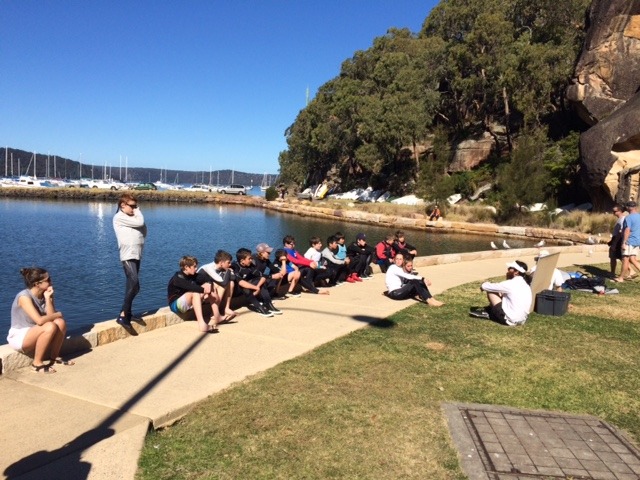 In recent weeks we've had ex-Flying 11 sailors competing overseas with excellent results:
Harry Price & Angus Williams – 2017 World Youth Match Racing Champions
Josh McKnight (2009 Flying 11 National Champion) 8th Foiling Moth World Championships, Lake Garda Italy
Simon Murnaghan 11th and Henry Larkings / Miles Davey 17th 29er Worlds, Long Beach California
It's great to see the Flying 11 Class continuing to develop great sailors!
Congratulations to Brendon Crisp and Daniel Maree on being awarded Tasmanian Youth Sailors of the Year.
Mount Martha YC (Victoria) have purchased two Flying 11's as club boats for kids coming out of Opti's and we hope to see them at a regatta this season.
Lane Cove are reaping the rewards of a building program last year and are looking at having 18 Flying 11's sailing this season which is fantastic – Well Done Di Harvey and team!!
The Queensland Youth Week was well attended with 14 Flying 11's competing, including 6 travelling up from Sydney. Well done to Zoe & Tyler Dransfield and the fast-closing RQYS teams.
Trialling the Transition Fleet at last season's State Titles has been a revelation and we intend to extend this to the National Championships as well this season where we would anticipate at least 20 boats competing for a new trophy. Following the success of such fleets in the Manly Junior, Sabot and Optimist classes, we are encouraging the Transition Fleet as an excellent opportunity for new and younger skippers to start on their own line with one less lap and under the watchful eyes of on-water coaches, to get great racing experience before they enter the main fleet.
As an indication of the improved inclusivity in the Flying 11 Class, Robert "Baz" Atkins from Truflo Sails has made his Flying 11 Coaching Guide available to all Flying 11 sailors via a link on the website. We recommend that you each have a good read of this 15 page guide which includes a dozen short video's of how to start, tack, gybe, spinnaker up/down as well as how to set your boat up. We thank Baz for his generosity in sharing his knowledge with all of us.
Our main aim again this season is to get Flying 11's on the water with the ultimate aim of getting 100 Flying 11's at the January 2018 Nationals on Sydney Harbour. We hope to make it attractive to not only participate every weekend in your club races, but to also come and join us at the bigger regattas where you will make new friends, hear from new coaches and gain invaluable experience.
The big regatta's and events coming up in the next couple of months are:
Hunters Hill training camp Tue - Thur 26-28 Sept We usually get 20 Flying 11's and the nine short sprint races on the final day are a great opportunity to pit yourself against the best.
NSW Youths, South Lake Macquarie Amateur SC, Sat 30 Sep -Mon 2 Oct. We generally get 25 – 35 boats including some interstate boats. This year will be different being at southern Lake Macquarie but hopefully we won't get the really light or the really heavy winds like the last couple of years. All the best boats will be there and we'll have the Flying 11 tent to run a coaching masterclass similar to last year. Apparently we can camp on the grass right next to the Club.
Port Jackson Challenge – Manly 16'SSC is inviting everyone to join in one Sunday a month for racing on The Sound, which is where the Nationals will be sailed. 24 Sep, 22 Oct, 19 Nov and 10 Dec. Launch from the Manly deck or sail from your own clubs and join us on The Sound. We tried it randomly once last season and had 35 boats racing together.
Port Kembla States Round 1 Nov 4-5. This is a perfect place to sail Flying 11's with flat water and nice steady wind. Port Kembla SC always makes you feel welcome with a great clubhouse, huge grass lawns and friendly club members. I would recommend the camping option on the lawn right in front of the club. Saturday night BBQ will be a lot of fun for kids and adults alike!
Sail Sydney 16-17 Dec Woolhara SC. 6 races over a Sat/Sun with all the best boats likely attending. We usually get 20 - 25 boats.
Nationals; Manly 16'SSC 13-19 Jan. The Notice of Race will be out next week. This will be the first Flying 11 National Championships on beautiful Sydney Harbour since 2008 and we're expecting 100 boats including 20 in the Transition Fleet. Do not miss this one!
See the full season's calendar on the Flying 11 website.
Grant and I would strongly recommend attending the above regattas if possible because they are an invaluable way to gain a lot of racing experience in a short amount of time, competing against the best and sailing in new waters. If you sailed these four regattas prior to the Nationals, you would be sailing around 30 races which is more than you would sail in a complete season at your club!
Grant and I take this opportunity to welcome each and every one of you to the new season. We hope that you will have a memorable and enjoyable season and we look forward to seeing you at some or all of the regattas!
Best Regards,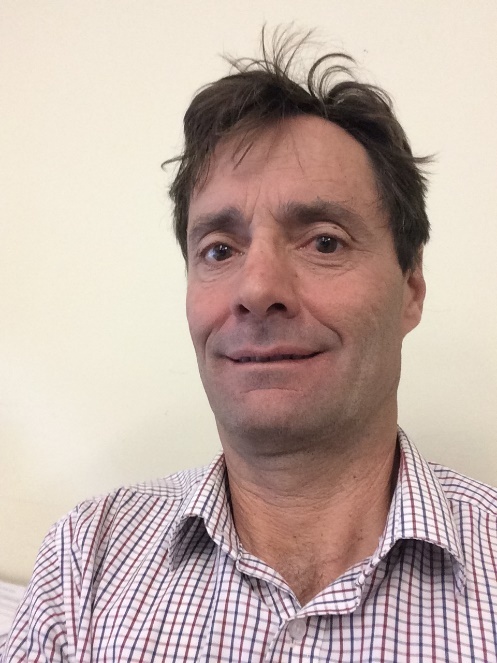 John Dransfield

National Flying 11 President

Grant Dyer

NSW Flying 11 President
Last Modified on 28/08/2017 17:33