Squad announced for Football Team of the Year
The TRFM Gippsland League have named the squad for the Team of the Year. This year the League changed the format, announcing an initial squad for the team that was voted on by all of the senior coaches from the TRFM Gippsland League. Coaches were also able to offer up any players they felt excelled throughout season 2017 as wildcards for the final team of the year. The squad was compiled from players who polled well in the League's MVP award and from the Best Player Points awarded from their teams best 6 selection from each game throughout season 2017.
Reigning premiers Maffra head the list of nominees with 10 players selected in the squad. Minor premier Leongatha has the 2nd most nominations with 7 players. Fellow finalists Traralgon, Moe and Morwell all have 6 along with sixth placed Sale. All clubs are represented in the squad with Warragul (5), Wonthaggi Power (4), Bairnsdale (4) and Drouin (3).
2016 Team of the Year captain Sam Pleming heads the star studded list with the likes of AFL Vic Country representatives Bob McCallum, Mark Collison, Kane Martin & Ex Collingwood Brodie Holland also in the squad. Ex VFL stars Jack Blair, Alex Carr, Jack Johnstone, Brayden Fowler & SANFL Danny Butcher give the squad plenty of top end talent.
The final team will be named Grand Final week. The final team will contain 24 players with a 6 man interchanged named. The 2017 captain and the coach of the year will also be announced on the night.
2017 TRFM GIPPSLAND LEAGUE – TEAM OF THE YEAR SQUAD
BACKLINE
| | | | |
| --- | --- | --- | --- |
| Ben Timms | Bairnsdale | Charlie Rienets | Moe |
| Sean Westaway | Leongatha | Ryan Hearn | Morwell |
| Aaron Coyle | Leongatha | Tom Wilson | Morwell |
| Sam Pleming | Maffra | Jackson Hall | Traralgon |
| James Hutts | Maffra | Matt Rennie | Warragul |
| Jack Johnstone | Maffra | Nick Stevenson | Warragul |
| Mitch Stanlake | Moe | Byron Dryden | Wonthaggi Power |
| Tom Long | Moe | Jarrod Membrey | Wonthaggi Power |
| Tyson Biffin | Moe | | |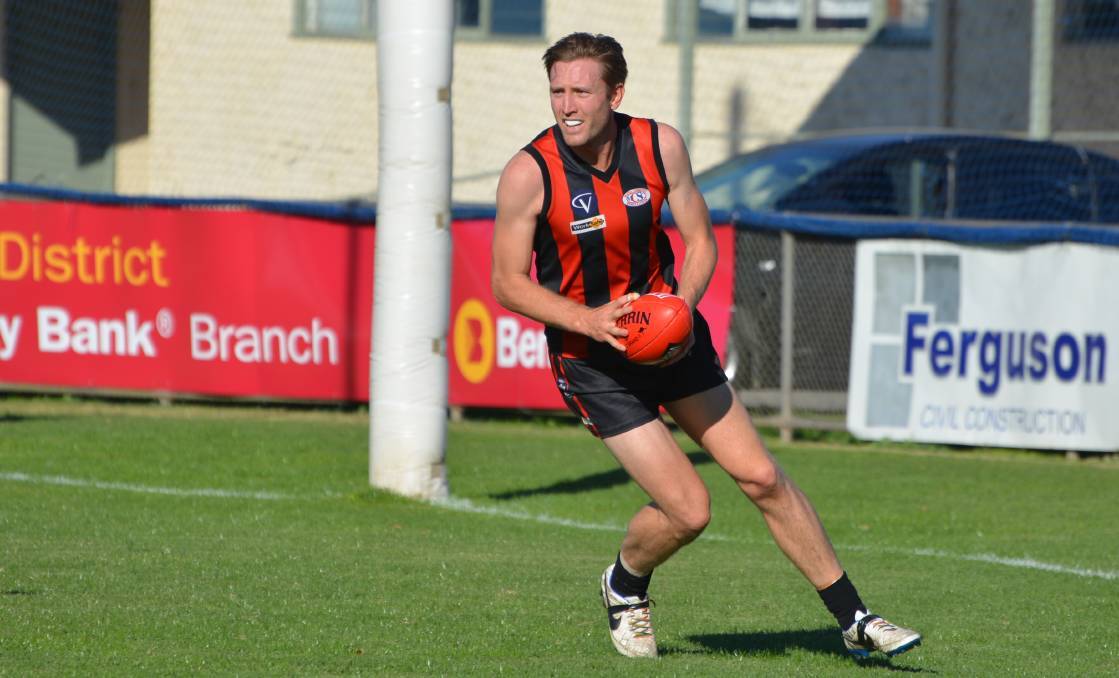 Maffra's Sam Pleming again excelled in 2017 finishing runner up in the MVP award. Photo: Gippsland Times
RUCKS
| | | | |
| --- | --- | --- | --- |
| Bob McCallum | Drouin | Jack Lipman | Sale |
| Ben Amberg | Traralgon | Dylan Farrell | Moe |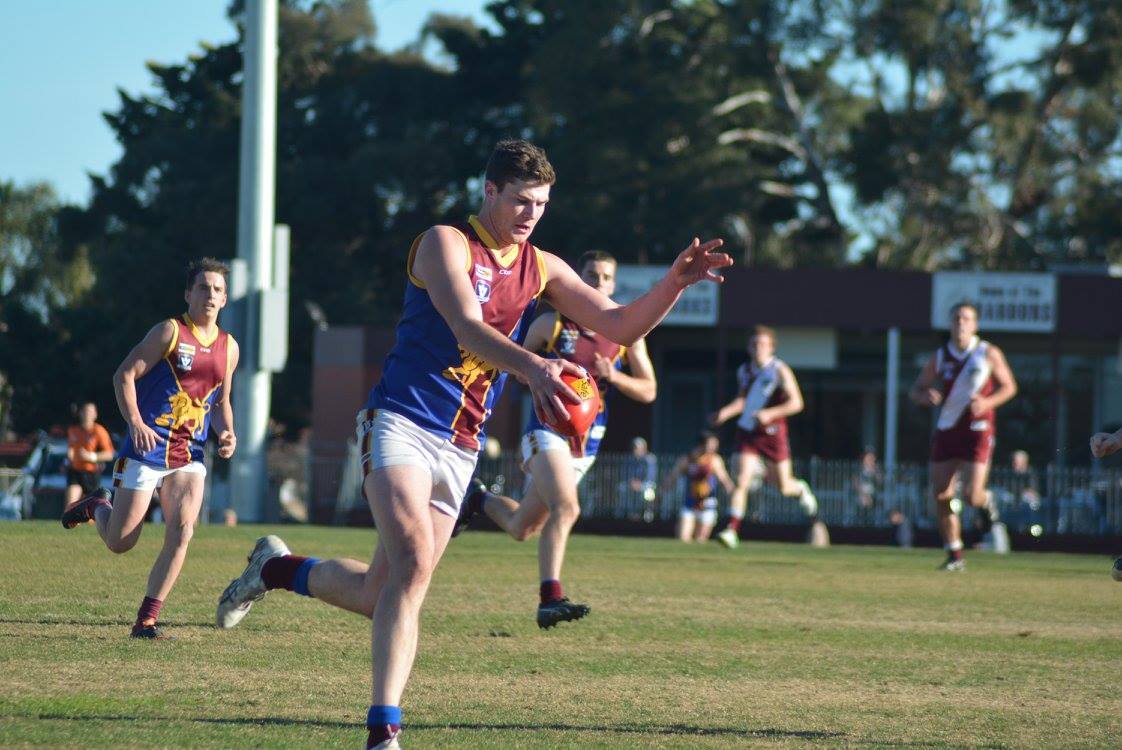 Moe's Dylan Farrell capped off a superb first season in the TRFM Gippsland League with a Team of the Year nomination. Photo: Marcelle Anderson
MIDFIELD
| | | | |
| --- | --- | --- | --- |
| David Donchi | Bairnsdale | James Blaser | Moe |
| Brodie Holland | Bairnsdale | Daniel Risol | Moe |
| Russell Cowan | Bairnsdale | Colin Sanbrook | Moe |
| Tom Barr | Drouin | Ryan Tatterson | Morwell |
| Hayden Browne | Leongatha | Adam Wallace | Sale |
| Patrick McGrath | Leongatha | Kane Martin | Sale |
| Tom Marriott | Leongatha | Michael Todd | Sale |
| Josh Hopkins | Leongatha | Jackson McMahon | Traralgon |
| Luke Bowman | Leongatha | Mark Collison | Traralgon |
| Kelvin Porter | Maffra | Brad Scalzo | Warragul |
| Alex Carr | Maffra | Jack Blair | Wonthaggi Power |
| Danny Butcher | Maffra | Aiden Lindsay | Wonthaggi Power |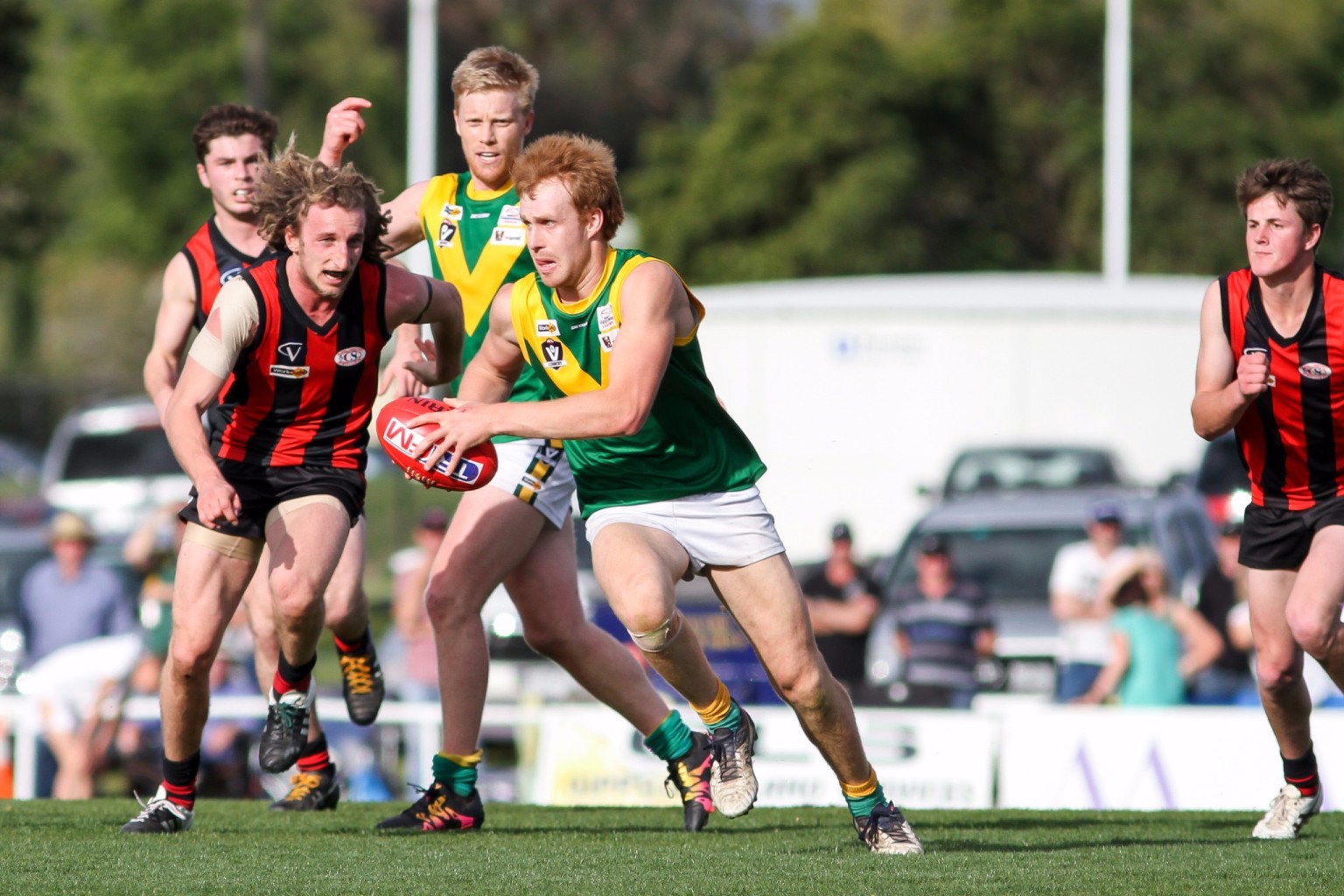 Leongatha's Luke Bowman is chased by Maffra's Danny Butcher during last year's Grand Final. Bowman and Butcher were both named in the initial squad after leading their sides to top two finishes in 2017. Photo: MD Photography
FORWARDS
| | | | |
| --- | --- | --- | --- |
| Michael Theodoridis | Drouin | Dan Musil | Morwell |
| Chris Dunne | Leongatha | Rob Michaelides | Morwell |
| Mitchell Bennett | Maffra | Jarrod Freeman | Sale |
| Darren Sheen | Maffra | Jordan Dessent | Sale |
| Lachlan Channing | Maffra | Lee Stockdale | Traralgon |
| Daniel Beddggood | Maffra | Jordan Sandy | Traralgon |
| Ash Dugan | Moe | Nate Paredes | Warragul |
| Brandon McDonald | Morwell | Brayden Fowler | Warragul |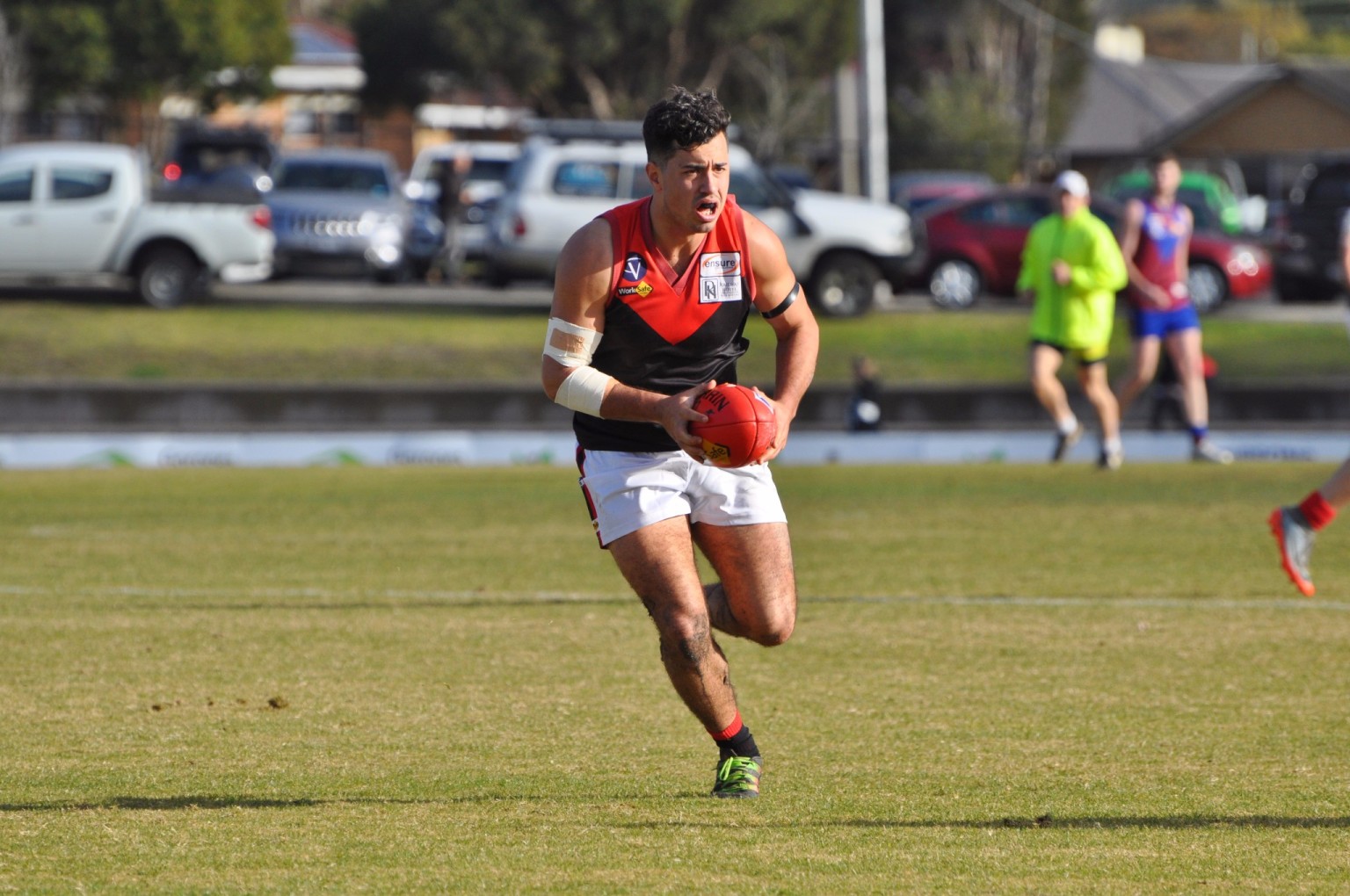 Warragul's Nate Paredes again had another amazing year, while playing a large chunk of time through the midfield Paredes 39 goals led to him being named up forward in the initial squad. Photo: Lyn Fairbairn
Last Modified on 14/09/2017 15:44