Home

Bacchus Marsh Basketball Association Incorporated
Notice of Annual General Meeting

Where: Bacchus Marsh Leisure Centre
When: Monday 6 December 2021
Time: 7.30 pm

All positions become vacant at the AGM and are re-elected.
Nominations will close 5:00pm on Sunday 28 November 2021.
Please return completed nomination form to secretary@bmbasketball.org.au
The following positions are open for nomination:

President
Vice President
Treasurer
Secretary
General Member x 2

Please click here for the nomination form and minutes for the 2020 AGM.
---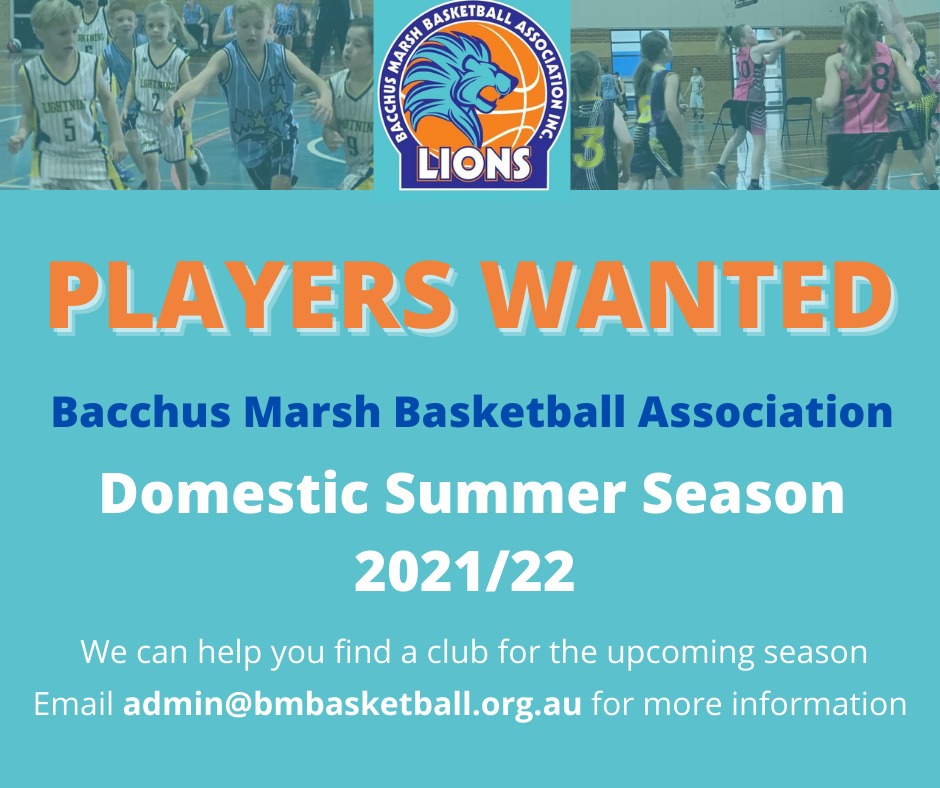 ---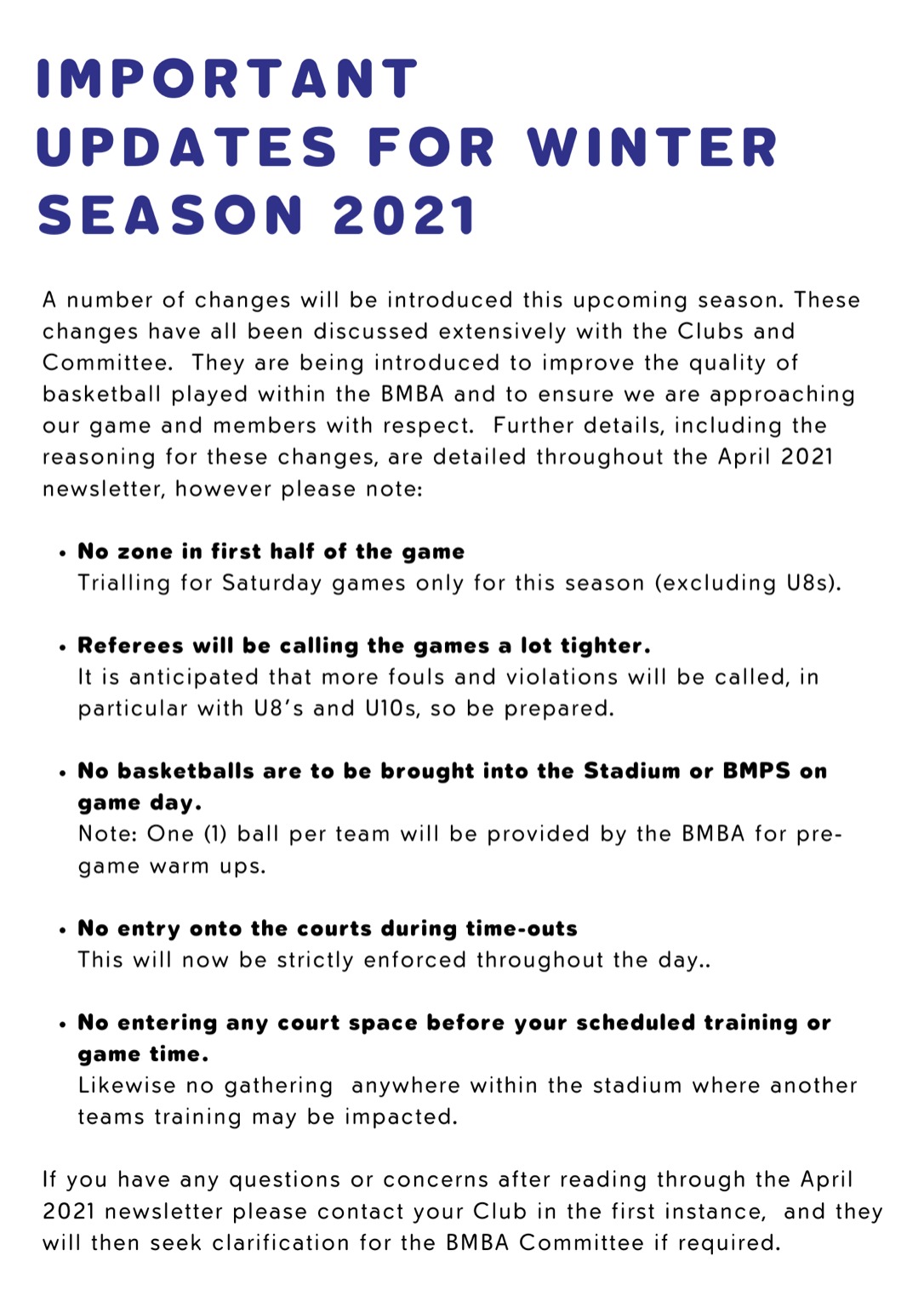 ---
BMBA JUNIOR PLAYERS SKILL DEVELOPMENT AT HOME
Link: https://www.youtube.com/watch?v=hTc2EoHaRvI
Please find above a link to a (7) minute skill development video, specifically designed for you to use at home and for right now.
This is a very good generic skills development routine no matter what your current skill level. It is a youtube video which is available without the need to further subscribe and/or take up any further action, so just use it and enjoy it.
How much you chose to use this tool is completely up to you, but hey why not give it a go as really what do you have to lose ? Remember this isolation period will end at some time and then it's back to the court, so why not start preparing now while also having a bit of fun while stuck at home!
Melbourne United has launced UNITED AT HOME!
EPISODE 2: GETTING INTO YOUR SHOT
BMBA COACHES: MELBOURNE UNITED COACHING SESSIONS