Aussie Hoops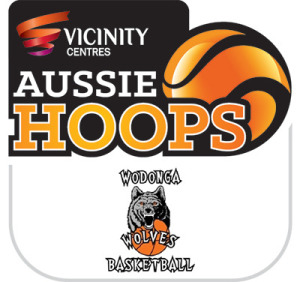 Aussie Hoops
What is it?
Aussie Hoops is an introductory basketball program for children aged 5-10 years old. The Aussie Hoops sessions develop childrens skills before they begin playing in competition.
To find out more visit the official Aussie Hoops website:
Monday or Thursday Court 5 @ 5pm (40 minute session)
Aussie Hoops has been developed for 5 and 10 year olds as an introductory program that ensures all participants develop the fundamental skills to participate in and draw satisfaction from Basketball
To Register for Aussie Hoops
All registrations for Aussie hoops is completed on the Aussie Hoops website or via the Aussie Hoops widget on the right hand side of this page!

Need More Information?
If you have any additional questions;
Contact the WBA office on 02 6059 3644; or you can e-mail us at wdgaball@bigpond.net.au
Go Wolves!