Home Page
WELCOME TO THE BENDIGO UMPIRES ASSOCIATION
Celebrating 90 years of umpiring football in the region!
The health and welfare of our members is paramount. Please register for training here: https://forms.gle/ncB8rtThwh6ThkNR7 or scan the QR code with your phone on arrival.
Pre-season training for 2021 has begun


5.30pm on Tuesdays and Thursdays at Weeroona Oval.
Thinking about joining? Come down and say hi!
You can also check us out on Facebook.
Welcome to the Bendigo Umpires Association, the three time Umpire Group of the year - we won it so many times they stopped giving out the award!
The Bendigo Umpires Association (BUA) is one of the oldest umpiring groups in Victoria, adjudicating football in Central Victoria since 1931.
The BUA services 46 games each weekend supplying Field, Boundary and Goal umpires in the Bendigo Football Netball League, North Central Football League, Heathcote District Football League, Loddon Valley Football Netball League as well as the Bendigo Junior Football League and Bendigo Youth Womens League.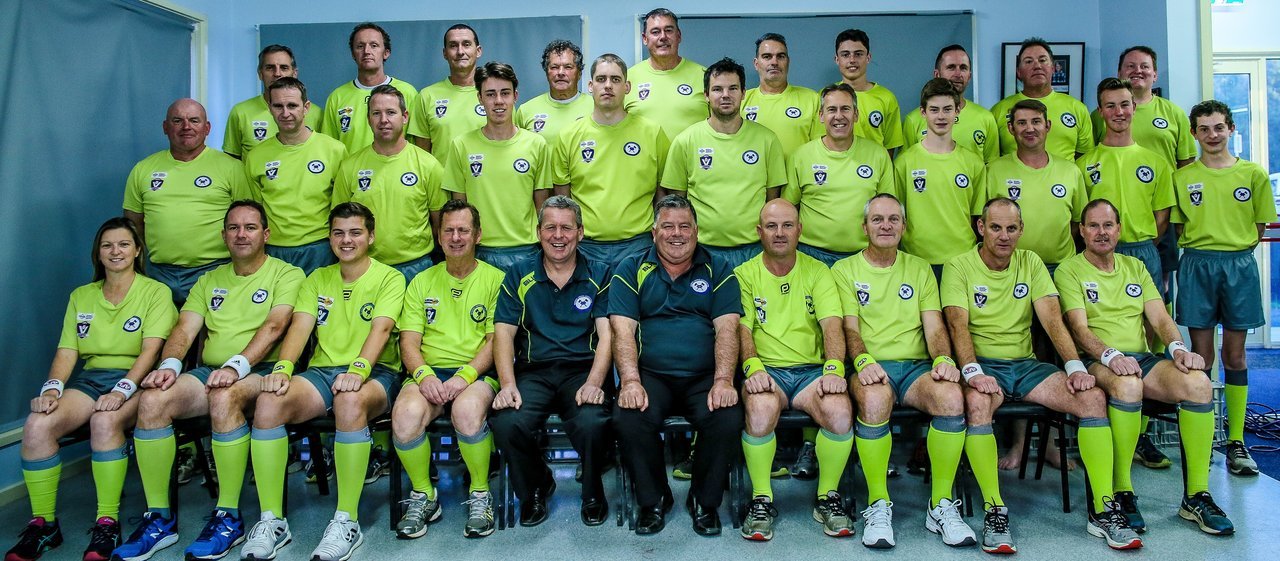 Field Umpires
Our clubrooms are located at Weeroona Oval, Midland Highway Bendigo.
Training is held on Tuesday and Thursday nights starting at 5:30pm. New umpires are always welcome to come along, take part or just observe a training session and ask us anything about being an umpire.
Every week training sessions are focussed on skill areas that both younger and older, new and experienced umpires can participate in with a view to becoming better umpires. These sessions are lead by experienced and skilful coaches.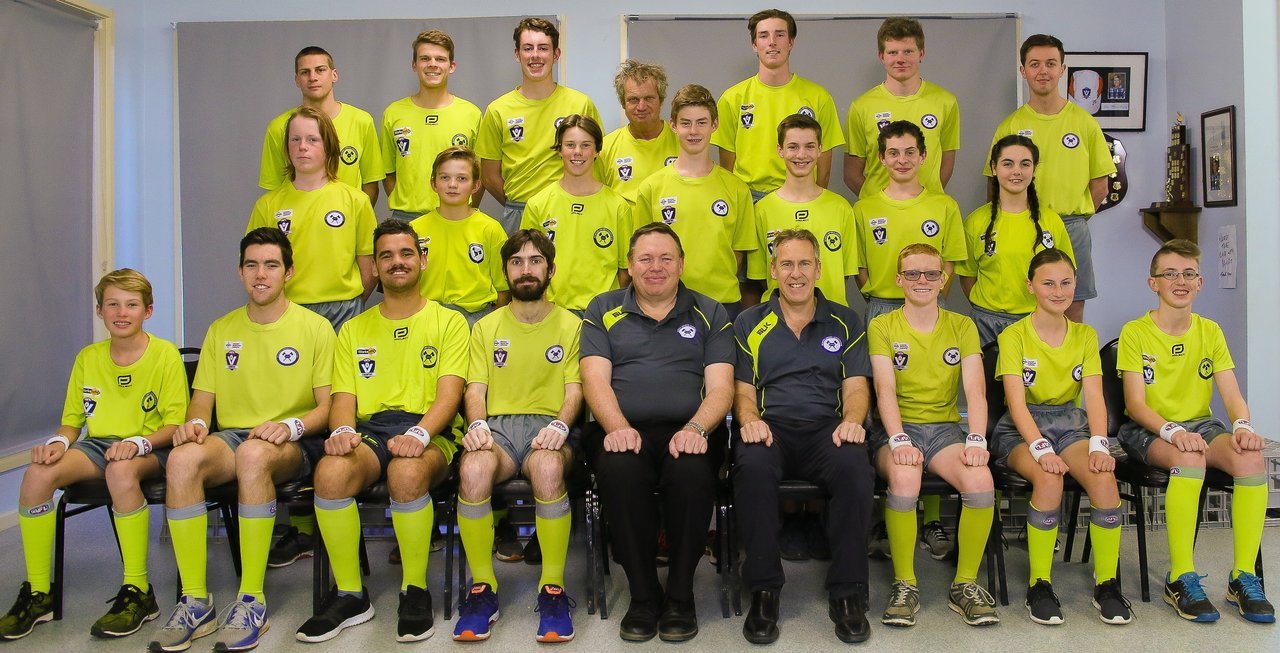 Boundary Umpires
Members and potential members under the age of 18 are welcome to bring a parent with them so they may observe first hand the safe and enjoyable environment their child will be involved in.
The BUA is a family club. In 2017 we registered 26 families, consisting of fathers, sons and daughters, uncles and nephews and nieces, as well as brothers and sisters. This in turn develops great camaraderie between members of all ages and their families. Becoming an umpire teaches you many things, develops your confidence, creates leaders and creates friendships. All while staying fit and active along with the added bonus of earning money along the way.
Join today and take up this challenging and rewarding experience.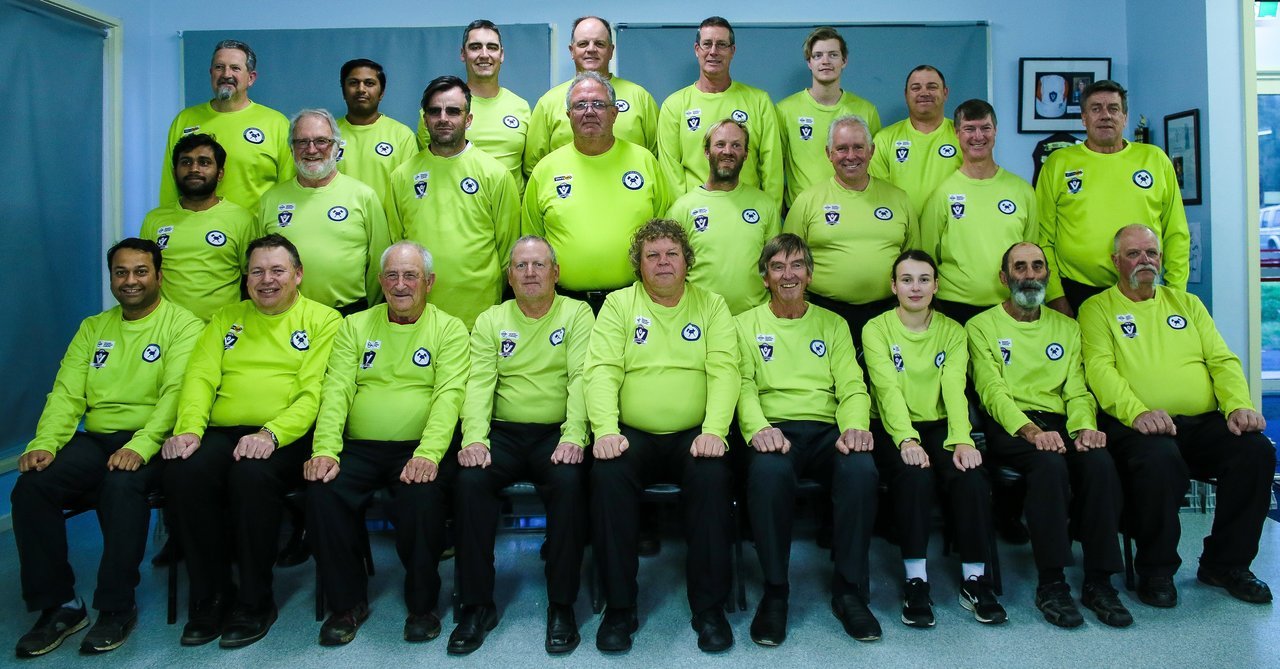 Goal Umpires
---
Thankyou to our major sponsors:
Bendigo Bank
Mark Prince EyeCare Plus Bendigo
Inglewood & District Community Bank
The Bendigo Stadium
Golden City Physio Clinic
---
The Bendigo Umpire Association adjudicates all six leagues of football in Central Victoria:
Bendigo Football Netball League
North Central Football League
Heathcote Football Netball League
Loddon Valley Football Netball League
Central Victorian Womens Football League
Bendigo Junior Football League
If you ever want to know more, ask us, come and train with us, everyone is welcome.

Find us on Facebook
Email: sharon.mccoll@aflcentralvic.com.au
Phone: 0418 569 394
---
BUA Registration Forms can be found HERE!
---
---