Beach Schools Cup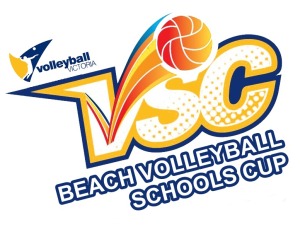 Volleyball Victoria Beach Schools Cup (VVBSC)

The VBVSC is held annually across three days. The first day is for the Years 7 and 8 competition (fours divisions only), the second day for Years 9 and 10 (pairs and fours divisions), and the final day for Year 11 and 12 (pairs and fours divisions). Across the three days, a 'Champion School' will be decided.
2021 Tournament

Location:
South Melbourne Beach - Opposite 102 Beaconsfield Parade, Albert Park
Dates:
Wednesday 10 March - Year 7 & 8
Thursday 11 March - Year 9 & 10
Friday 12 March - Year 11 & 12
Tournament Regulations:
Click Here
Tournament Poster:
Click Here
Individual Membership:
It is a condition of participation that all participants are registered members of Volleyball Victoria. The minimum registration level required is the Casual Membership ($18).
If the player was registered as a member in 2020 that membership is still valid until 31 March 2021
If a player is already registered at any higher level membership (i.e. they play in another competition requiring membership such as State League), that membership will also cover them for this event.
Team entries are now closed
For more information please contact events@volleyballvictoria.org.au
---