Welcome to the WWABi website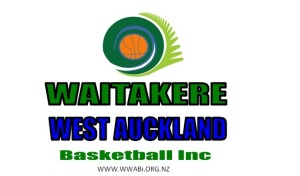 Welcome to Waitakere West Auckland Basketball Inc
Waitakere West Auckland Basketball inc is an incorporated society and was founded by a dedicated and committed group of volunteers who like many others have a passion for basketball and to see basketball thrive in their community.
With the support of Basketball New Zealand, Sport Waitakere and The Trusts Stadium, Waitakere West Auckland Basketball inc has been able to grow at tremendous speed with more members joining every day.
Come and see what Waitakere West Auckland Basketball Inc has to offer and join them in building one of the best associations in the country.
Waitakere West Auckland Basketball Inc logo
BWC/WWABi launched its logo in 2008.

Our logo creates a positive image for Waitakere City because the fern in the logo represents our national symbol of playing at the highest level in the best team and the Koru represents a new beginning with enduring success which relates perfectly with the BWC organisations philosophy.
Our representative players will get the chance to proudly wear it when representing Waitakere City in 2009 and onwards.
Goodluck to all BWC athletes and I hope this logo will help you reach your goals and achieve your dreams.

GO WWABi!!!
Waitakere West Auckland Basketball Inc goals and objectives
Core Business:
1. Running of leagues for all ages allowing an accessible starting point for playing basketball and an ongoing vehicle for players, coaches and referees to refine their skills.
2. Providing training and development opportunities for players, coaches and officials.
3. Selecting and training teams to successfully represent Waitakere City at regional and national tournaments for all ages and genders.
4. Offering pathways for elite players, coaches and referees to develop and progress to a national/international level.
5. Improving the profile of and level of participation in Basketball in Waitakere City.

Mission Statement:
To expand, progress and represent Waitakere West Auckland Basketball Inc by:
ensuring accessibility to all parts of the community,
offering quality development for players, coaches, officials and administrators
successfully representing our region at a national level
offering pathways for elite players
Through a community organization that openly communicates, transparently leads and is
financially stable.


Goals and Objectives:
In 2021 we look to consolidate and improve on all aspects of our association. Focusing on these three themes:
1. One Association - Culture Change - For the better of the Game!
2. More new members to the game - You must develop to WIN! Player centred, Everyone WINS!


3. Referee & Coach development
JOIN the Waitakere West Auckland Basketball Inc Team
Just like all sport organisations WWABi faces many challenges mainly due to a lack of volunteers.
To continue to move forward and solve the challenges in basketball WWABi need volunteers.
Roles:
For such a small organisation it is incredible how well WWABi is doing and shows how great our current volunteer base is when working with the Waitakere community.
As a volunteer the sky is the limit when it comes to what you want to do. We appreciate all the help our volunteers do. Some of the roles a volunteer can do are scorebench duties, shot clock, referee, coach, manager, venue controller, waterboy, watergirl, admin work, and more.
If you would like to help out in any way shape or form please join our volunteer team and contact us via our admin email account: aik@absl.basketball

WWABi would like to thank all of its sponsors, volunteers, & supporters who continual help WWABi grow. This is also one of our continuous goals from 2021 onwards. To grow the WWABi basketball community by growing the amount of members/players in our competitions, by offering top quality competitions and the chance for our athletes to earn higher representative honours and most importantly to grow the amount of human resources we have so we can achieve our goals. That is why we fully appreciate the help we receive from our volunteers and are always looking for more volunteers to help us to continue to grow.
NO ORGANISATION WOULD RUN WITHOUT THE HELP OF THERE VOLUNTEERS, SUPPORTERS & SPONSORS.
WWABi WOULD LIKE TO THANK ALL OUR VOLUNTEERS AND SPONSORS FOR THE TREMENDOUS WORK THEY DO FOR US SO WE CAN PROVIDE THE AMAZING GAME OF BASKETBALL TO OUR WEST AUCKLAND COMMUNITY!!! THANK YOU :) !!!
Did you know?
Basketball is the only sport in New Zealand which has the highest majority of Referees getting paid. (JUNIOR referees get paid as well as SENIORS. P.S wow that is very lucky)
---
Waitakere West Auckland Basketball Inc Contacts
Community Manager - Aik Ho 021 555 504
Email address: aik@absl.basketball
Postal Address :
PO Box 104 270
Lincoln North
Henderson
AUCKLAND 0654