Jobs @ PMBA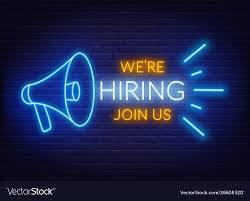 Operations of Port Macquarie Basketball Association are supported by a range of paid, honorarium and volunteer positions.
Current Positions Vacant:
1 July, 2021
Vacant Positions
Technical Education Officer: The role of the Technical Education Officer is to facilitate and oversee all courses, incidental training and development opportunities for our Referees, Score Table Officials and Court Controllers.
Details
Full details including workload expectations and honorarium rate are included in the Position Descriptions that can be downloaded at the bottom of this page.
Applying
Send a brief cover letter outlining your experience in relation to the key accountabilities and addressing the selection criteria to jobs@portmacquariebasketball.com.au
Closing Date: Sunday 18 July, 2021
Applicants will be contacted by the relevant Board member after this date regarding next steps.
Roles Filled for 2021
Referee Administrator: Working as part of the Technical portfolio to recruit, support and train referees for domestic competition and representative level.
Court Controller: Working in the technical team to ensure the smooth running of Monday and Wednesday night competitions.
Covid Safety Officer: Responsible for monitoring the Covid check-in and cleaning process for Monday and Wednesday competition evening and Thursday Aussie Hoops.
Representative League Coordinator: Assisting representative coaches, managers and players with the logistics of being part of the Senior and Junior Representative Programs.
Competitions Coordinator: Working with the Competitions Committee to set-up and support the Junior (Monday night) and Senior (Wednesday night) competition. The Coordinator leads the Competitions Committee and is encouraged to regularly review and improve the competition structure.
Operations Coordinator: 12 month contract position, approximately 20 hours a week managing PMBA office, registrations, administrative tasks, member enquiries, Aussie Hoops support and data entry.