2022 Summer Nomination Forms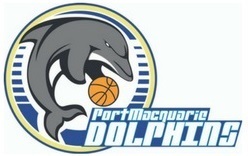 Summer 2022 Nomination Information
We are excited to announce nominations for our Summer 2022 Competition for terms 1 and 2 is now open.
Significantly , due to excellent and continued growth we have expanded to a 4th night of Competition. This season, these nights are:
Monday – Under 14s and Under 16s

Wednesday – Under 18s and Seniors

Thursday – Aussie Hoops and Introduction to Basketball

Friday – Under 10s and Under 12s
In regards to the Under 10s competition this is a new program in addition to the Aussie Hoops and Intro to Basketball Programs. It is aimed at those younger players looking to get exposure to competitive basketball and may have participated in the Aussie Hoops and Intro to Basketball programs previously. More information will follow about the Aussie Hoops and Intro to Basketball Programs.
REGISTRATION Information
Registration closes 6th February 2022
Season starts week of 14th February 2022
Individual and team registrations are open for all juniors and seniors.
Important Nomination Information
Under 14 Boys, 16 Boys and 18 Boys and 18 Girls and all Senior Teamsare all open to Team Nominations through the following links or via our Website.
ALL Under 10, 12s and ALL Junior Girls as well as any player unable to find a teamin any of the other divisions are to nominate as individuals to be organised into a team.
Individual Nomination Form
(Important: if you already have a team please do not use this Individual Nomination link - use the Player to Join a Team link once your team is registered)
What you need to know.
When are the games played?
It depends on how many teams register but as a guide:
Monday
U14s from 4.15 pm
U16s from 6.00 pm
Wednesday
U18s at 4:30 or 5:20pm
Seniors A, B and C Grades between 6:10 and 8:40pm
FRIDAY
U10's & U12s from 4.00 pm
How much does the 15-week season cost?
U12 $120 + annual rego $70
U14-U18 $135 + annual rego $90
Seniors $150 + annual rego $110
What age group should my child register for?
Under 10 (U10) if your child was born in 2013 or 2014 (intro to basketball also available for Thursday)
Under 12 (U12) if your child was born in 2011 or 2012
Under 14 (U14) if your child was born in 2009 or 2010
Under 16 (U16) if your child was born in 2007 or 2008
Under 18 (U18) if your child was born in 2005 or 2006
I don't have a team, but I want to play. What should I do?
Just fill out the individual rego form. You'll then be placed in a team that is either looking for players or formed from individual nominations. PMBA will contact you with the next steps.
How many players are on a team?
U14/16/18 Boys Div 1 teams must nominate/have 7 financial members to be eligible, with Div 2 teams nominating a minimum of 6. These allow for additional players to be added, ideally to 7/8.
All senior teams must have 7 financial players by the first game of the season.