Wet Weather Information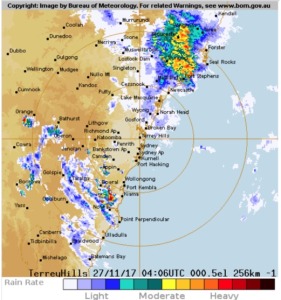 The golden rule is the games are on unless you hear otherwise. A decision on morning games will be made by 7:30am and afternoon games by 12:00pm.
To see if anything has changed:
Check this website - it will be bold and obvious if the games are cancelled.

Check wet weather bounceback number is updated - please SMS "MWSA" to 0428 985 410 - for the cost of a normal text message.
Bureau of Meteorology Sydney Forecast
Bureau of Meteorology Sydney Radar