Home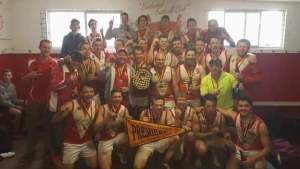 ***AS OF 17TH MARCH 2020, ALL TRAINING, EVENTS AND MATCHES ARE CANCELLED UNTIL FURTHER NOTICE DUE TO THE CORONAVIRUS PANDEMIC***
CLUB PROFILE
The Birdwood Football Netball Club is a member of the Hills Football League (HFL) Country Division. Our club colours are red with a white vee, red/white shorts.
The Club's home ground is located in the main street of Birdwood (1056 Torrens Valley Road).
We welcome inquiries from new players, sponsors, supporters and those looking to join a community focused club run by volunteers.
Birdwood Football teams –
Senior Colts – under 18's

Junior Colts – under 15.5's
Modified Rules teams -
Under 9's

Auskick program
PURPOSE OF THE CLUB
The Birdwood Football Netball Club promotes the participation and involvement of people in Australian Rules Football for the enjoyment and promotion of the game.
The Club supports a healthy approach to winning, the improvement of skills, leadership and teamwork and the development of the "whole person".
The Birdwood Football Club strives to become a respected organisation in terms of its football teams, its structure, its supportive environment and its promotion of the game.
The administration of the club is run by a democratically elected committee.
---