Player Profiles
Gary Conlon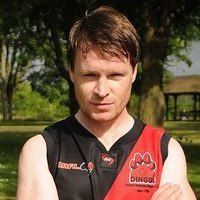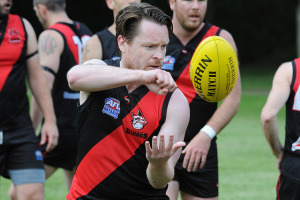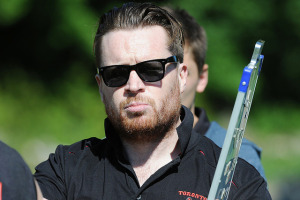 In his first season with the Dingos in 2012, Gazza captained the Division 2 squad and also won the team's Best & Fairest award. Since then, Gazza has gone on to play both Division 1 and Division 2, taking a leadership role both on and off the field. At the start of the 2015 season, Gazza hit the 50-game milestone for the Dingos, a great achievement for a player who had no experience playing Aussie Rules football before joining the club. Later that year, Gaz played a key role in guiding the Division 2 squad to their second premiereship.
For his dedication and intense work ethic, Gazza was also awarded the Coach's Award in 2014. A popular character around the club, Gazza is renowned for his love of Star Wars and for forming the band Honeybeard with fellow Dingo Tom Bell in 2014.
Nickname:
Gazza, Spewie McIrish, Sausage, Jedi
Hails From:
Dundalk, Ireland
Date of Birth:
07/06/79
Sports Played Before Footy (Canadian) / Clubs Played For Before Moving to Toronto (Aussie):
Soccer, Airsoft
Favourite Thing About Playing for Dingos:
The people; so many great characters and lots of laughs. Team has great spirit and resolve with skills to match.
Favourite North American Sports Team:
Indianapolis Colts, Toronto FC (awful team), and the Toronto Dingos!
Favourite AFL Team:
Melbourne Demons