Division Two Coaches Report: Bulldogs Pile on 30 Goals Against Struggling Randwick
The Bulldogs 2nd Division side played 10th placed Randwick City last Saturday. Instead of doing just enough to win, the Doggies stood tall, came out firing from the get-go, and seized the opportunity to better their percentage.
Ryan Farrelly set the tone of the match kicking the first two goals. His hard work in the forward line was rewarded with five goals in all, about a dozen marks including one very impressive pack mark early in the game. Mark of the day belonged to Harry Sleigh who climbed above four other players as he too went on his way to bagging five goals. Head of the goal kicking tally on a day out for the forwards was Tom Williamson with seven. The Bulldogs were ruthless in front of goal and showed blinding accuracy to finish the day with 30 goals and 6 behinds.
Luke Irvine was yet again impressive in the middle kicking four goals – two of which came from the centre square untouched from a centre clearance.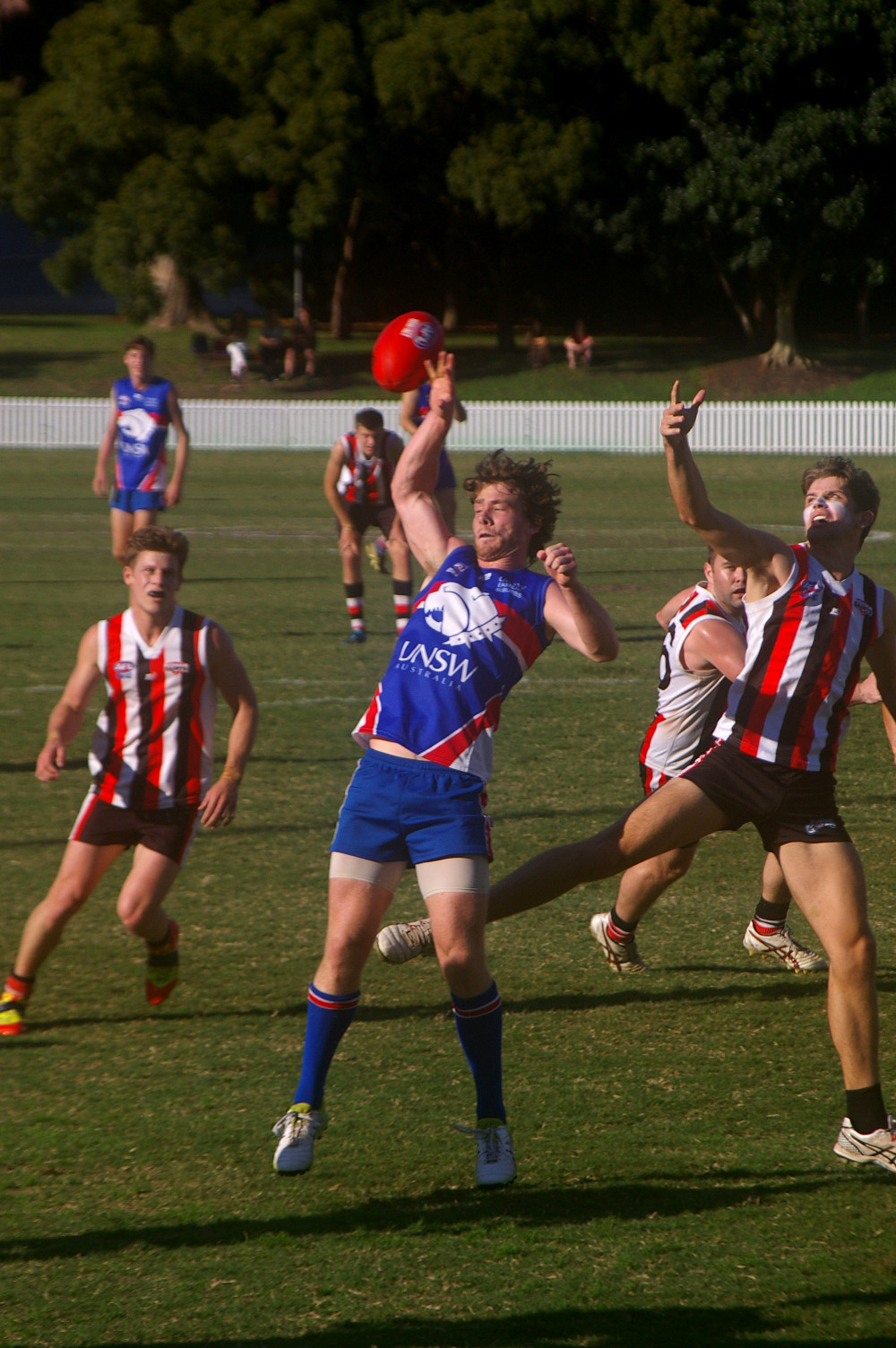 The Dogs went into the main break up 17 goals to 2, and were dominating every aspect of the game but the third quarter saw the team relax slightly, letting the Saints kick 3 goals and even though the quarter was won 5 goals to 3, coach Morvan was left with an uneasy feeling that if his team was to relax against opposition like Manly or Camden, they'd be duly punished.
The 4th quarter saw the Dogs return to better form, piling on another eight goals, to Randwick's one. The backline was valiant all day. Andrew Goodieson and Michael Archibald had great games. Arch appeared for the 50th time in Bulldogs apparel and managed to snag a goal. Cameron McKinlay played the omnipresent backman yet again. The best on ground performance belonged to Eamon O'Donnell, whose efficiency was close to 100%.
Final score: UNSW-ES - 30.6-186 defeated Randwick City - 6.11-47
In the not so good injury news, Matthew Dedes went to hospital with a suspected broken clavicle and joins an ever-mounting tally of players on the injured list.
Next week sees Division 2 home at the VG to Manly who, after coming off a loss to 1st-placed Camden, will be frothing at the mouth to regain 2nd place on the ladder.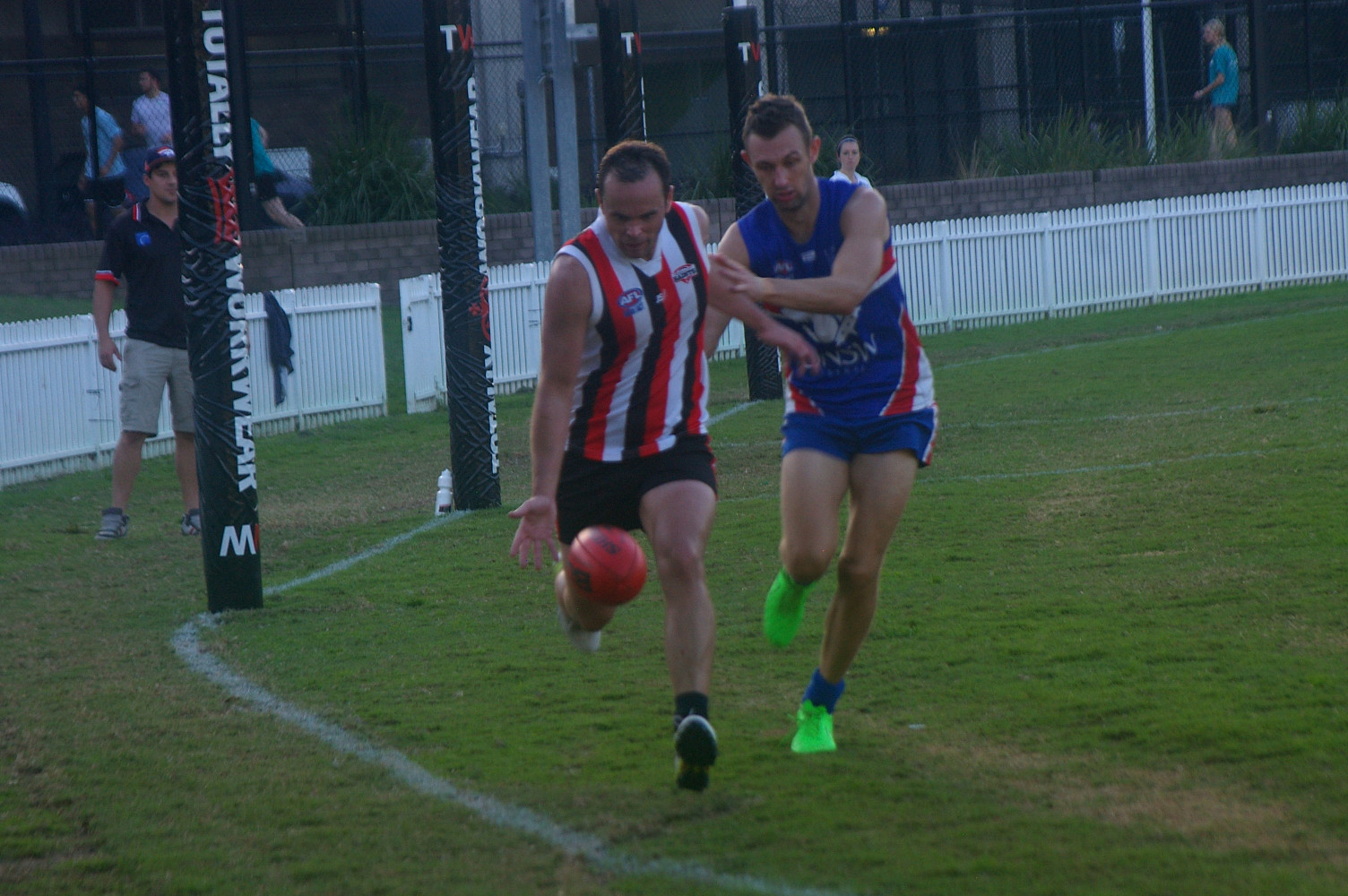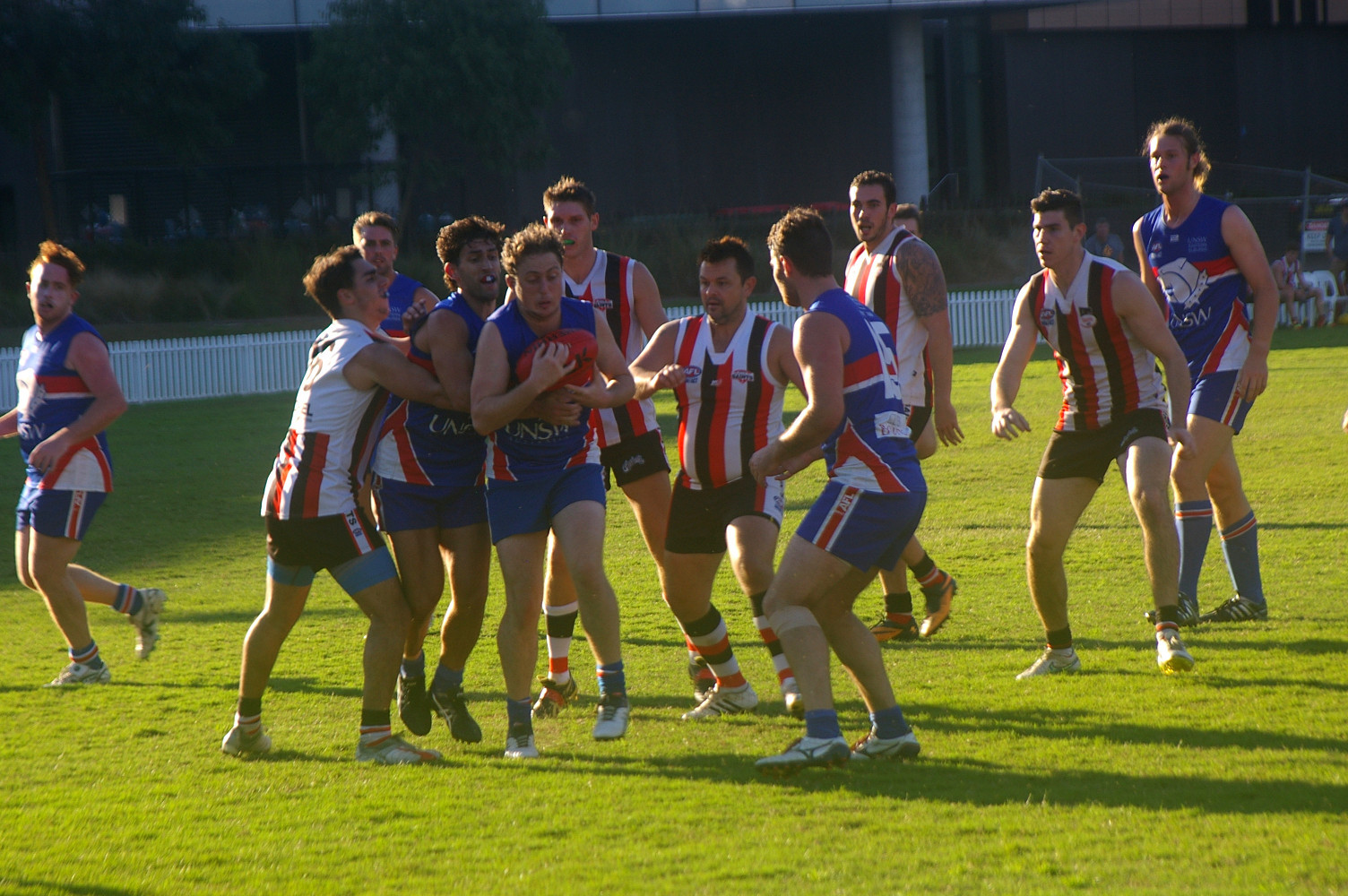 Last Modified on 04/05/2016 11:24