The Dingos love the Marlies, 2019 Edition
The Dingos' 2019 social calendar kicked off on Saturday as the team headed to the Ricoh Coliseum to watch the Toronto Marlies take on the Rochester Americans and crowd favorite Scott "Wedgie" Wedgewood. Marlies games have become marquee events on the club's calendar, with this being the seventh successive season that the Dingos have taken in an AHL game.
Having found success in recent years and having a number of players step up to the Leafs, the Marlies still find themselves good for third place in the AHL North Division. Saturday's game had the Marlies on the front end of their double header against the Americans. Ultimately the Americans proved too strong in this one, running out winners 5-2. As always the Dingos thoroughly enjoyed their outing at the Marlies though. The Dingos love the Marlies.
The day was bookended by some light refreshments at local bars celebrating the kick off to the Dingos' 24th season. If you're interested in joining the Dingos for the 2019 season, please contact recruiting@torontodingos.ca. All are welcome with no prior experience required.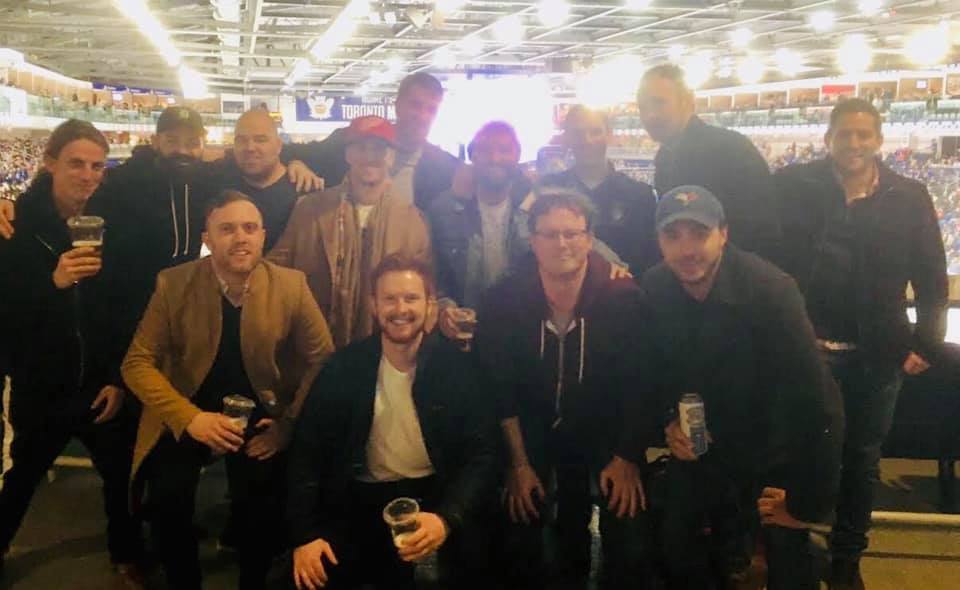 Proudly Sponsored by:
The Office Pub
http://www.theofficepub.ca/
Our downtown sponsor since the 2015 season, The Office Pub - located in downtown Toronto at 117 John Street - has 3 patios, full food/drink menu with a great atmosphere to watch sport, partake in some karaoke or take the better half for a glass of wine.
The Office Pub is the home for the Red & Black for post-match celebrations every Saturday night during the season, as well as special events including the Australia Day Party and the Dingos' legendary Grand Final Party.
Scallywags
http://www.scallywags.net/
Scallywags are the Dingos' midtown pub and post training refreshment specialists as well as your destination for the BEST international sports coverage, fantastic selection of beers and delicious food served all day and night. Scallywags are also home to Midtown's fabulous, Year-Round Patio which has been recently expanded for your enjoyment.
The Dingos' will be at Scallywags Thursday evenings after training and to catch special events including the games of the Toronto Wolfpack who also call Scallywags their midtown home.
Downunder Travel
http://www.downunder-travel.com/
A proud supporter of the Toronto Dingos since 2008, the fine folks at Downunder Travel specialize in travel arrangements to Australia, New Zealand, South Pacific, Asia, and Africa.

If you are travelling to any of these locations, please contact the helpful staff at Downunder Travel for the best price around. Just mention you're from the Dingos!
Last Modified on 28/03/2019 00:19