Sponsor Information
Sponsorship Opportunities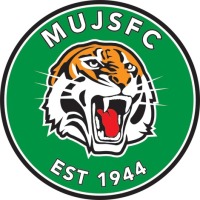 Please contact Phillip Bates on 0407 452 610, to discuss the range of Sponsorship Options we have available for your business.
McDonald's Industrial Drive & Maitland Rd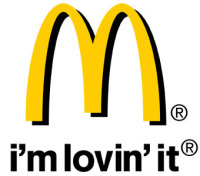 https://mcdonalds.com.au/store/mayfield-industrial-drive?gclid=CjwKEAiApYGyBRC-g_jIstuduV8SJABCEzhZrtrHRYNkMaqeI-k0vV-si188StLLazw8cbMLQoIg5RoCUcvw_wcB
Major Club Sponsor
Wagner Plumbing Solutions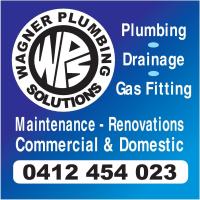 Plumbing - Drainage - Gas Fitting. Domestic and commercial plumbing service, maintenance and Renovations
Phone: 0412 454 023
Pete`s Painting & Maintenance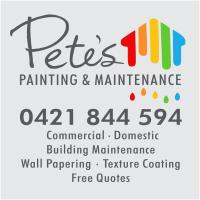 https://www.facebook.com/pg/Petes-painting-and-maintenance-1637171973264199/
painter and decorator servicing the Newcastle area and surrounds.
If your looking for a painter look no further.
Phone: 0421 844 594
HI-VIS Group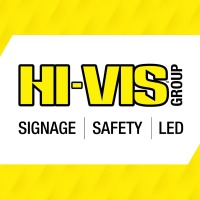 https://hivismining.com.au/
Hi-Vis Signs & Safety has been working closely with the Australian mining sector for over 40 years to optimise mine site safety by offering hi-vis mine signs and hi-vis safety products manufactured to meet the special needs of the mining environment.
Coles Refrigeration & Air Conditioning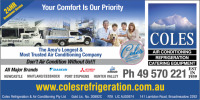 http://www.colesrefrigeration.com.au/
Coles Refrigeration & Air Conditioning services Newcastle, Lake Macquarie, Central Coast and the Hunter Valley. We are experts in commercial and domestic air conditioning sales, commercial refrigeration, commercial kitchens and catering equipment.
Contact on 4957 0221
Elders Real Estate Lambton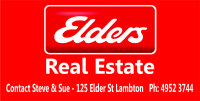 https://lambton.eldersrealestate.com.au/
At Elders Lambton, we get on with the business of doing what we do best, achieving exceptional results with discretion and give our clients every advantage in the market.
While we are recognised for the traditional values that we stand by we are equally as committed to progress and innovation, remaining at the forefront of marketing and technology.
We have worked tirelessly to create a faithful, long term and extensive and loyal client base, and we have been rewarded with significant repeat business and referrals. But most importantly, we know the local market better than anyone – after all, we have been around for decades.
Elders Real Estate Lambton
Address: 2/125 Elder Street LAMBTON NSW 2299
02 4952 3744
Five Star Family Day Care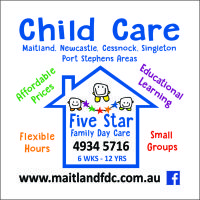 https://www.maitlandfdc.com.au/
"Where every child shines"
Five Star Family Day is a community based not-for-profit Family Day Care Service.
We have been operating for over 30 years. We are committed to ensuring that children receive the best possible care in a safe, nurturing environment.
E: admin@maitlandfdc.com.au
13 Ingall Street, Metford NSW 2323
Maitland Family Day Care Scheme Inc
Community Based Not for Profit Service
Operating Since 1986
Hunter Valley Security Doors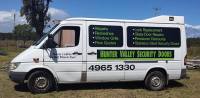 https://www.hvsecuritydoors.com/
HUNTER VALLEY SECURITY DOORS, NEWCASTLE'S SECURITY EXPERTS
We are Newcastle's leading security provider with over 30 years' experience.
Our specialty is Invisi-gard, aluminium and stainless steel doors and windows.
We offer commercial and residential services.
K & J Frozen Storage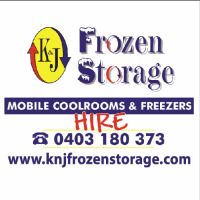 www.knjfrozenstorage.com
Mobile coolrooms and freezers for hire
Contact on 0403 180 373
Newcastle School Portraits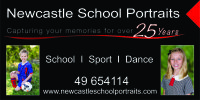 https://newcastleschoolportraits.com/
Newcastle School Portraits is a family owned and operated business in the Hunter region. In 1990 a young energetic 18 year old Peter Field established a photography business. Running around the Hunter football fields taking team photos, his passion and dedication to his photography shone through and a business was born.
Today we are the largest local, independently owned photography business in the Hunter region. We provide everything from photography to photo production, we are proud of the fact we produce all prints our prints in house at our Broadmeadow studio. Peter has the passion and dedication to his photography as the day he began and has built a team who reflect these same values, ensuring a quality experience every time.
Quick Cuts Barber Co
https://www.quickcuts.com.au/
No Appointment Necessary, Walk-Ins Welcome!
Find us at: 1/398 Maitland Rd Mayfield PH: 40481165 (Mayfield West Shopping Strip)
and
33 Broadmeadow Rd Broadmeadow PH: 40318167 (Across From The Sunnyside Tavern)
A Modern Classic Barber Shop for Men, Women and Kids Quick Cuts Barber Co has two locations within the heart of the Newcastle Region, Mayfield and Broadmeadow.
Find us in a quaint strip of shops in Mayfield West near Mayfield West Kebabs and Zaaki Espresso and opposite an ever popular Sunnyside Tavern in Broadmeadow.
SARJO Conveyancing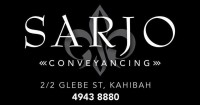 http://www.sarjoconveyancing.com.au/
Advising on property law transactions:
• Sale and purchase of residential property
• Residential subdivisions
• Retirement village contracts
• Leasing
You can find us at: 2/2 Glebe Street KAHIBAH NSW 2290​
Tel: 4943 8880
7-Eleven 2247 Mayfield West
THOR Earthworx
https://thorearthworx.com.au
We are a small family business that provide Excavation and earthmoving to the local community.
We have been local contractors for over 17 years delivering excavation and tree services to residential, industrial and commercial clients including the Local Government sector covering the Newcastle, Lake Macquarie & Maitland areas.
We take the upmost pride in our work and the people we employ, ensuring they are well trained and competent staff. We are proud to say we have some of the best staff available.
Trade and General Towing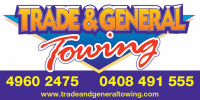 www.tradeandgeneraltowing.com
Towing Salvage Servicing Newcastle Lower Hunter Valley. Specializing in local long distance, accident, breakdown, and tire changes jumpstarts
Contact on 4960 2475