Women's Footy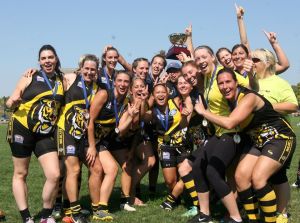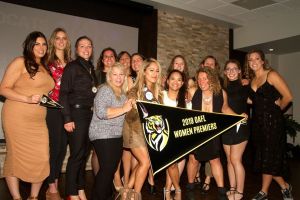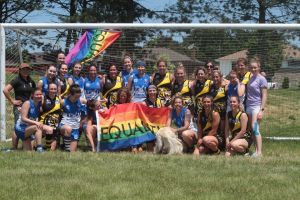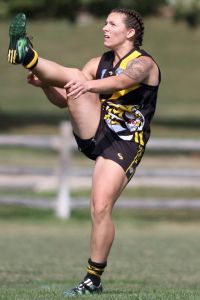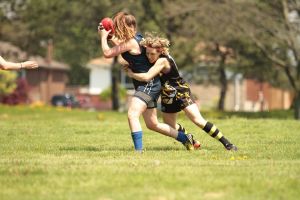 Footy is not just a Men's game. The Hamilton Wildcats field a competitive team in the Women's division AFLO (Australian Football League of Ontario). The inaugural start of the Women's Wildcats team was 2012. To date we've received a great deal of interest since we started our recruiting/promotional drive for a Women's team in Hamilton, and we hope that number will continue to grow as we know Women's Footy to be incredibly successful here in the City. History was made on May 5th/12, as the inaugural Hamilton Wildcats Women's team played their first ever game v the Toronto Lady Dingos, in which the Wildcats came away with an incredible 13.18.96 to 0.1.1 victory at Colonel Samuel Smith Park in Toronto.
The 2012 AFLO Women's Season was a massive success for our Club as well as the Hamilton Wildcats Women's team; as it not only brought the first win for our Inaugural Women's team, but also included their 1st ever Finals birth which our ladies turned into an eventual Grand Final appearance. Our valiant Women's team unfortunately lost a very hard fought battle to the reigning 2011 AFLO Women's Premiers (High Park Lady Demons).
In the 8 years the team has been in existence they have earned a Grand Finals birth in 2012, 2013, 2014, 2015, 2016 and 2019. The club came away with the win in 2019 and brought home the first Grand Final flag in the club's history with a final score of 7.8.50 to 6.6.42 against the Etobicoke Kangaroos.
We have also seen many of our veteran players represent Canada in the International Cup in 2014, 2017, and upcoming tournament in 2020 for the Northern Lights with four of our current members on the team.
We look forward to many returning Club veteran players & Women's National Team representatives, as well as a number of very talented recruits joining the side: 2020 looks to be their year!
Anyone interested in playing and/or helping out with the Women's Team, please contact our recruiting team: recruiting@wildcatsafc.com or the women's coach womenscoach@wildcatsafc.com
You can also "LIKE" us on Facebook: www.facebook.com/WILDCATSafc
C'arn the WILDCATS!!!