Cambridge BC History
The Cambridge Basketball Club (CBC) was first established in the later months of 1992. Mark Truman and Craig Lancaster founded the club together after running several basketball camps at the Cambridge Primary School.
Steve Harris took on the role as the clubs first president however this role was then appointed to Mark Truman at CBC first AGM.
Cambridge Coolcats consisting of foundation players Wayne Ceppa, Roshan Deshmanya, Dion Carrol, Anthony Truman, Travis Reid, Jarred Pope and Glen Hay were the first club to take the court for Cambridge.
The clubs inaugural year had another four sides join the Cambridge Coolcats, they were the Crickets, Cougars, Cannons and Cruisers. The coaches that year were Brian Clark, Debbie Carroll, Marion Silvapulle, Mark Truman, Steve Morrison and Simon Gladman.
In the year 2008, Nick Morrison was congratulated for creating a new club milestone. Nick has played 500 games for Cambridge Basketball Club and in 2011 he was joined by Kieran Griffin.
A Life Membership is a great achievement, Steve Morrison, Shane Bourke and Mark Truman all received their Life Membership in 2003. There were a further three life memberships awarded at the clubs 21st celebration in 2013. The recipients on that day were Marie Brittan, Keith Turner and Fiona Woodberry.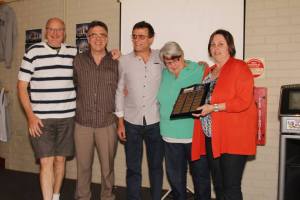 We would also like to recognize our other milestone players,
50 Games
Alieza Goulding,Aryam Jembere, Emilee Sheridon, Krystal Blyth, Katie Bosanquet, Selena Luu, Jasmine Murrell, Haylee Wilson, Emily Hinge, Braylon Ovenden, Max Grainger, Devon Herrmann, James McWhirter, Casaya Mathieson, Ethan Wolski, Kevin Deraniyagala, Adam Williamson, Jack Grainger, Jake Gristwood, Sean Inglis, Jarrod Shaw, Jesse Ring, Justin Whiffin, Luke Ward, Aaron Mills, Aiden DiPretoro, Harrison McDonald, Aiden DiGioacchino, Samuel Tzuntzurkas, Matthew Basse, Conner Ryan, Laurenz Yabut.
100 Games
Temeka Blayney, Tyla Fedele, Georgia Harrison, Winsome Horobin, Kyra O'Donnell, Aurora Horobin, Theodore Horobin, Nathan Regnier, Blake Cachia, Jesse McPherson, Tyson Stephens, Ethan Vallone, Romeo Diogiocchino, Zakary Rantino, Hunter Salmons, Dylan Prosser, Shaun Chaile, Jordan Collins, Tyrone Forster, Jack Gatt, Ashton Brasher, Edyn Brasher, Jaxon Penhall, Cameron McKenna, Christian Millares, Hisham Abulwaffa, Zachery Dunn,
150 Games
Megg Dalmo, Jessica Gooch, Devon Thom, Jack Beech, Fahim Hossain, Nathan Herrmann, Hayden McKenna, Blake Grimaldi, Tyson Penhall,
200 Games
Casidhe Green, Thomas Cassano, Jake Holt, Thomas Pinto, Conner Winning, Bailey Millares, Mitchell Lowery,
250 Games
Leah Beech, Joshua Rubite, Bradley Gooch, Blake Dixon, Jarred Herrmann,
300 Games
Sam Wenlock, Tyler James, Branden Herrmann,
350 Games
Trent Holt
400 Games
Matthew Woodberry
500 Games
Nick Morrison, Kieran Griffin