Registration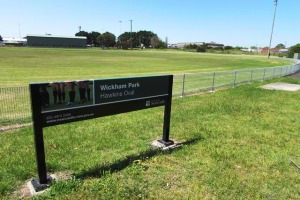 Newcastle City (Seniors) player registration for season 2022 opens soon, expecting to commence January 2022.
AFL Community Football is moving to a new platform, PlayHQ, replading Gameday/FootyWeb. This process will migrate automatically, but all returning players will need to re-register for the new season. Details will be provided to all players in the coming weeks.
For any enquiries in the meantime, contact Secretary Luke Rawnsley on newcastlecityafc@gmail.com
Registering to play is a very quick process. You must be registered to be eligible for selection in any pre-season trial matches. Returning players must re-register each season.
In addition to registration, player fees must be received by Round 1. Payment via direct deposit to the club bank account is requested. Fees for 2022 season are:
Men's Players $310
Women's Players $260
Full time Student Concession $160
Social Membership (Supporter) $25
Volunteer $0
Life Member $0
Players who were registered for Newcastle City Juniors last year and are graduating to Senior football, or players transferring from another club will need a transfer. Please email Luke at newcastlecityafc@gmail.com to request a transfer if this applies to you.
If you are experiencing financial hardship and wish to arrange a payment plan, please contact Luke at newcastlecityafc@gmail.com at or speak with your coach or a member of the NCAFC committee.