Welcome to City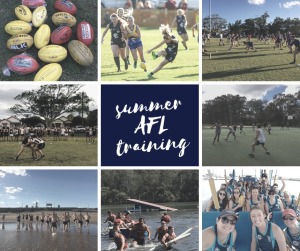 Welcome to Newcastle City! Established in 1883, our club is one of the oldest in Australia. We have a proud history and are also excited about our future, with the ever growing strength of our local Men's and Women's Aussie Rules competitions. We are proud of our inclusive and welcoming atmosphere and welcome all new members, including those new to the sport.
Newcastle City has a Junior Club and Senior Club, fielding numerous teams in the AFL Hunter Central Coast Competitions in the Greater Newcastle, Hunter Valley and Central Coast Regions on NSW.
Our 2 clubs are run by separate administrations - for Junior Club Enquiries, please contact newcastlecityjuniorafc@yahoo.com.au
For Senior Club Enquiries, please contact newcastlecityafc@gmail.com or on Facebook https://www.facebook.com/NewcastleCityBlues
The Seniors have commenced pre-season training for the 2022 season and welcome you to join us. Live updates, including any cancellations or changes to training details are posted at https://www.facebook.com/NewcastleCityBlues , so we strongly urge all players to follow us on Facebook.
See the "Blues News" section for training details.
If you are interested in joining the Blues for the upcoming Season please turn up at training and ask to speak to one of the coaches - all new players including newcomers to the sport are welcome!