Uniforms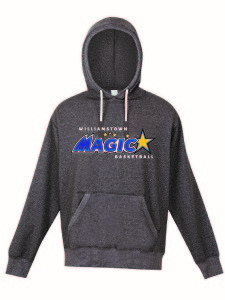 UNIFORM Orders
All new orders will include a fully reversible singlet. This has increased the price of the uniform, but should greatly assist in our need to wear alternative colours.

If you need assistance with your order, please email uniforms@williamstownmagic.asn.au
The order system is a simple process and will require payment with your order. If you are a new player, and require a singlet, there is no guarantee that we can provide the playing number you have requested. A number will be assigned to you based on availability for your age group, to ensure we do not clash numbers with future teams, although this may be inevitable.
The club keeps stock of common sizes for playing singles and shorts. Orders will be met from this stock before new orders are placed. Individual orders may take longer, as orders will only be placed, when we have sufficient demand. Please follow the link below to order your merchandise:
Please note you will need your username/password provided to you at registration, in order to purchase any merchandise. If you have forgotten these, please select the second option to "request your username and password".

| | |
| --- | --- |
| Merchandise | Price |
| Singlet NEW Reversible | $58 |
| Shorts | $42 |
| T-shirt | $25 |
| T-shirt long sleeve | $30 |
| Hoodie | $50 |
SIZES
All merchandise are available in kids sizes, 8, 10, 12, 14, and then Adults S, M, L, XL, XXL. Larger sizes are available on request.