Recruitment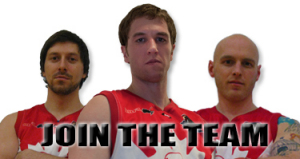 The Ottawa Swans Australian Football Club is calling on athletes, both men and women, to sign up and play footy.
No experience necessary in joining this fun and dynamic group!
INTERESTED PLAYERS - MEN & WOMEN
Canadians
The Ottawa Swans Australian Football Club mens and womens teams complete in the play in Australian Football League of Ontario (AFLO). This league is one of the biggest Australian football leagues outside of Australia. The Swans were formed in 2006 and joined the AFLO in 2007. The club is always looking for Canadian players who want to learn the sport.
If you would like to learn to play Australian Football and are interested in joining the team please contact our club at swanscomm@gmail.com . Players of all levels are welcome at the club.
Watch the below video to find out more about Australian Rules Football!
Australians
We are also actively seeking Australians to come visit, live, work, play and stay in Ottawa for the season (or longer). You would become an important part of a growing club and help grow this great sport in Canada!
Ottawa is the capital of Canada and boasts many employment opportunities as well as two universities and numerous colleges. If you are currently considering a trip to Canada and you want to find out more about Ottawa and the Swans, contact swanscomm@gmail.com
INTERESTED VOLUNTEERS
We welcome all community members to join our executive board, coaching staff or to volunteer. Volunteer positions are available for an array of duties that are crucial to the functioning of the club. Positions are currently available in match day preparations, promotion and marketing, training assistance and more. Come and be a part of a fun, energetic group who love what they do and contribute to one of the fastest growing sports across the globe!
Contact us: swanscomm@gmail.com