Corporate Sponsorship
Australian football is one of the world's toughest and most exciting sports. At the elite level, Australian football surpasses almost every sport with its sheer exhilaration, its power, and the skill of its participants.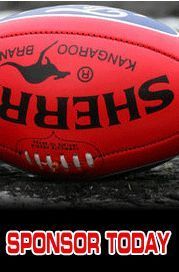 In a thriving Ontario football scene, there are 10 clubs across the province and a growing women's and junior development program. The Ottawa Swans are the only Ottawa-based club playing in the Ontario Australian Football League, one of the largest leagues outside of Australia.
AFL Canada serves as the national organizing body for Australian football in Canada. In addition to Ontario, British Columbia, Alberta and Quebec are actively running competitions, as the game grows across the country. Canada is represented at the international level through the Canadian Northwind and Northern Lights programs which serve as the the men's and women's national teams and compete at the International Cup held in Australia.
Please click here to contact us
Target audience
Australian football has always attracted a strong following of players and supporters from all walks of life and all age levels. Junior development can start as young as 4 years old and players can participate well into their 40s.
Media coverage
Australian football attracts media coverage of all types from print to radio to TV as well as an audience on the internet. In addition to the club's significant web-presence, which spans across all social media platforms, the club has been featured several times on national radio programs, local print media and television outlets, including an airing of a league game in 2011. The Ottawa Swans are committed to expanding their brand and yours through any avenue presented to them.
Sponsorship
The Ottawa Swans seek to partner with sponsors interested in helping to promote and build the sport. Corporate support will be recognized across all levels of promotion. Organizations are welcome to provide either cash or value-in-kind sponsorships. The club is grateful for all levels of support, and is happy to discuss different options that work for each sponsor. Sponsorship is essential for the Ottawa Swans to succeed in the OAFL and to continue to grow in years to come.
Development of Australian Football
The OAFL has done extremely well in developing the sport across the province, and with junior development becoming more and more important the next few years are crucial to the sport in this country.
Please click here to contact us.
A copy of the perspective is below. We look forward to forging a strong and lasting relationship with your business.