About Us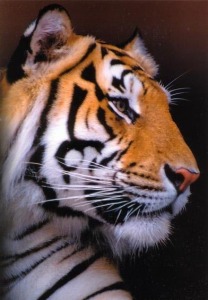 MITCHAM FOOTBALL CLUB - Established 1888

First Division. Eastern Football League.

Club Colours : Black Jumper, Yellow Sash.

Home Ground : Walker Park Whitehorse Rd
Mitcham. Melway : 48H9.

PO Box 204 Mitcham 3132.


Contact Details
(M) 0414 438 616
SENIOR PREMIERSHIPS -
1903*1904*1914*1915*1919*1921*1935*1947*1952*1970*1975*1979*1980*1981*2015*2019
The Mitcham Football Club was established in 1888 and is known as the Mitcham Tigers and proudly wears the Black jumper with yellow sash (similar to Richmond) and sing the famous, if not the best theme song of all time Oh where from tiger land yellow and black. Located out of Walker Park - arguably the premier ground in the league the club fields Senior, Reserve and under 19 teams together with 18 junior Boys and Girls teams in the Premier Melbourne Metropolitan Competition – The Eastern Football Netball league.
A founding member of the EFL in 1962 the club has spent the overwhelming majority of their time as a division 1 club and tasted Senior 1st division premiership success on 14 occasions. Starting In 2005 the club made a dramatic drop from division 1 to division 3 in the space of 3 years and nearly went to division 4. Under the guidance of Matt McCubbin as president the club stabilized played division 3 finals for 4 years running before earning promotion back to division 2 after winning the 3rd division Reserves and Senior grand finals in 2015
Between 1978 and 1984 they contested six out of a possible seven senior division one grand finals in what was undoubtedly the clubs most successful era in the club's one hundred and twenty year history. In 1978 they lost the grand final to Ringwood before proceeding to win the next three in succession at the expense of Scoresby, Vermont and East Burwood with The grand finals of 1982 against Vermont and 1984 against East Ringwood both lost. Mitcham's all round strength as a club during this six year phase was reinforced by the reserves' feat in also claiming three premierships.
Since 1984 the Club has only appeared in one more senior grand final grand losing by 32 points to East Burwood in 1992. Prior to their halcyon days of the late 70s early 80s the seniors had contested three EFL division one grand finals - triumphing over Scoresby in 1970, going down to Vermont the following year, and downing Blackburn in 1975
Mitcham's competitive history dates back to the early years of the twentieth century when the club was a successful member of the Box Hill Reporter District Football League winning senior premierships in 1903, 1904, 1914, 1915, 1918 and 1921 It experienced less success during the inter war years and after enjoying an Eastern Suburbs Football League (ESFL) premiership triumph over Box Hill in 1947 performed modestly for most of the ensuing quarter of a century.
The club has enjoyed a roller coaster ride over the last 10 years but with the Seniors, Reserves and under 19's ALL playing finals over the last 4 years including 2 reserve premierships in 2013 / 2015 and two senior premierships in 2015 / 2019. The club is now on the rebuild,With a strong and vibrant junior club - They won the prestigious Gordon Parker Best Conducted Junior Club in 2014 and now have over 400 registered players including 4 Girls teams and a team in every age group plus 100 Aus Kickers every Friday night.
The Mitcham Football Club is again hopeful of reliving the halcyon days of the late 70s early 80s and is ready to become one of the strongest clubs in the Eastern Football league #strongandbold